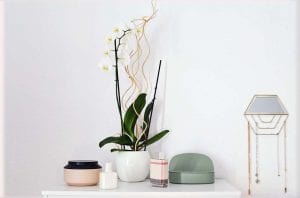 Are hotel scents good or bad? These stories are offering different points of view. Some see them as booking hotel revenues. Others see them as causing health problems. In Venice, they are considering a smoking ban. And in Montana, a grandmother takes speeding into her own hands.
A bed, a bath and a whiff of jasmine: Hotels try to lure customers with signature scents

Hotel scents are a controversial subject. Many customers feel that these smells, concocted with chemicals, are poisonous. Others claim, "An intolerance to manufactured scents can lead to migraines, respiratory issues and long-term sick leave." Whatever the science, hotels are making money with scents and even selling them to customers. Corporate profits vs. traveler safety — It is a battle that has been fought many times.
Aromatherapy, once found strictly in the hotel spa, has bloomed into a branding device and sensory amenity for lodgings from motel chains to the Ritz-Carlton. By creating or choosing a distinctive scent to distill throughout their properties, hoteliers are betting you'll fondly recall your stay and book there again. "There are more hotels than ever, and increasing competition from Airbnb," says Samantha Goldworm, co-founder and business and marketing director of 12.29, an "olfactive branding company" that blends fragrances for Viceroy, Thompson, Hilton and other hospitality groups. "All the hotels are trying to one-up each other and make staying there a whole experience. And scent is a big part of that."
From the Guardian story: Research published this year found that one in three adults claim to have experienced health problems caused by fragranced products, whether perfumes, cosmetics, laundry detergents or soap. The study found that fragrance sensitivity caused migraines, watery eyes and respiratory issues. More than 4,300 people from the UK, the US, Australia and Sweden responded, including 1,100 from the UK. Speaking to the New Scientist, the lead researcher, Dr. Anne Steinemann – a professor at the University of Melbourne – characterized fragrance sensitivity as a healthcare epidemic of which we don't yet know the scale. She suggested that fragrances should carry clear labels about their ingredients.
ALSO ON TRAVELERS UNITED: 18 tips to improve your hotel personal security
Venice and its possible smoking ban
I've been in Venice for about three weeks now and have not found smoking offensive in the city. However, many others have. These days, when a person smokes anywhere within 50 feet of a non-smoker, it may be cause for a battle. At least there will be major complaints. The Venice mayor is looking at a smoking ban.
Venice's mayor, Luigi Brugnaro, has visited Tokyo and he's clearly impressed: smoking outdoors is banned in the Japanese capital, and Brugnaro thinks Venice would benefit from a similar crackdown on lighting up and stubbing out in tourist hotspots.

"Respect for places, people and sustainability is fundamental for us," explained the cigar-puffing primo cittadino as he floated his idea on the sidelines of a recent forum of world mayors at the Doge's Palace. "A smoking ban would help to make Venice cleaner."
READ ALSO: Hotel safety is still primarily on the shoulders of guests
Hair-dryer-wielding Montana woman targets speeders with fake radar gun
A grandmother takes speeding seriously. She has been using a hairdryer to fool motorists into slowing down on the streets where her grandchildren play. Imagine that.
It's an old trick, but in this case, at least it got people's attention. There have been more than a few fake speed-trap cameras used around the world, from a DIY effort made from a drain pipe and an old beer mat in the U.K., to decoys once installed by police forces in a Maryland town. The effort in all these cases is the same: to get drivers to slow down. A Montana grandmother decided to join the trend armed with nothing but a hair dryer, and it might have even fooled some drivers. For her efforts, she was made an honorary trooper by the local police.

This summer, Patti Baumgartner pulled a lawn chair to the side of the road and simply pointed her hair dryer at passing cars to get them to slow down in the area where her grandchildren live, which is south of Kalispell, a small city of about 23,000 near Glacier National Park.
Photo by Thanos Pal on Unsplash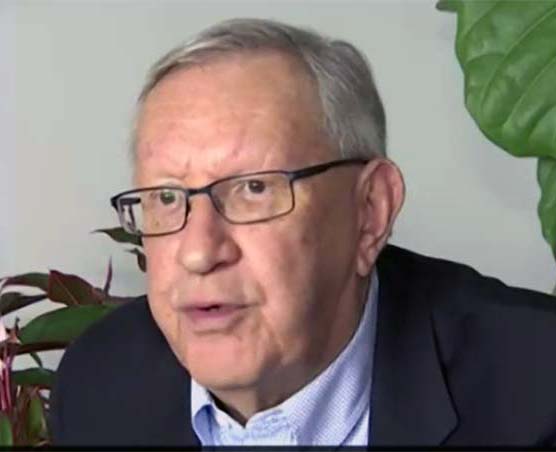 Charlie Leocha is the President of Travelers United. He has been working in Washington, DC, for the past ten years with Congress, the Department of Transportation and industry stakeholders on travel issues. He was the consumer representative to the Advisory Committee for Aviation Consumer Protections appointed by the Secretary of Transportation from 2012 through 2018.