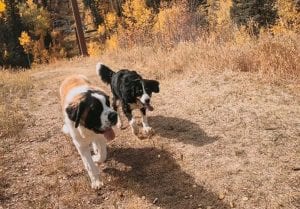 Today, we take time to look at hotel pet mascots. Some look exceptionally pampered, like a silky pure white cat in a Paris hotel. Others could be next door strays like our photographed dogs from the Ritz Bachelor Gulch in Beaver Creek, Colorado. We take a look at wonderful gold-level hotels selected by Conde Nast Traveler. And then we examine stunning Christmas trees in hotel lobbies, banquet halls, and atriums. Enjoy the holidays.
I just spent a wonderful Christmas with a year-old Australian sheepdog enjoying every moment. Aren't cats and dogs great to hang around with? I only wish that I was in one place long enough to have a pet that requires care.
The hotel pet mascots at luxury hotels and resorts make a career of being cute
If you are a cat or a friendly dog you can become the mascot or the official pet of a luxury hotel almost anywhere. If guests like you, you stay. When you meet an allergic guest, you are dismissed. Some animal ambassadors can actually boost brands. These precious pets come as drooling bulldogs and long dachshunds. They may be tabbies who have endeared themselves to the staff and patrons. Others are local cats donated by charities.
Haru was one of the Hyatt Regency Hakone hotel's most loved members of staff. The black Labrador was the first "resident dog" at any Hyatt property, and greeted guests in the lobby of the Japanese hotel. He wore a staff name badge pinned to a scarf in the hotel's colours – and has proven irreplaceable.

"Haru was retired from his role in 2018 and passed away peacefully last year," says Angelina Hue, Hyatt's director of brand marketing and communications, Asia Pacific. "He was very popular and loved by our colleagues and our guests, so the decision was made to not replace his role."

Since Haru first wagged his tail in welcome, the Hyatt group has recruited resident dogs at more of its properties, including in Melbourne and Chicago, and many other hoteliers around the world have found themselves with canine as well as feline members of staff – by design or accident.
Make your next holiday gold standard: The most exceptional hotels for 2021 revealed, from Beverly Hills to Bali via Perth
These 33 hotels range from city luxury to Italian villas to safari lodges. They are gold-standard classics selected by the Conde Nast Traveller magazine From these pages travelers who want to dream can drill down to the best hotels by region of the world. Just imagining staying in these properties is a delicious and exhilarating holiday gift.
The Gold Standard List is our edit of the best hotels in the world. These are classics that have crafted their reputation and outlook over many years. Or, they are more recent favourites that have emerged fully formed. The list includes city big-hitters and safari greats, beachside island escapes and jungle dens. They stretch from Australia to the Caribbean, Hong Kong to LA. Together they represent the levels of service, attitude and design that Condé Nast Traveller has always championed.
21 stunning hotel Christmas trees across the planet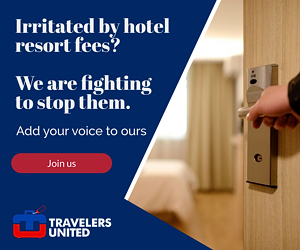 This article from Forbes highlights some of the most beautiful Christmas Trees erected and decorated across the world. From Dubai to Manila and from Ashland, North Carolina, to San Diego, these trees evoke the absolute beauty of modern Christmas. Some trees are improvements on local municipal trees that get lots of attention. However, these trees are treated with loving care. A good example is the Christmas tree in the midst of the Lotte New York Palace that glitters in the hotel courtyard.
This article showcases wonderful trees from London and Edinburgh in the UK, and from Rome to China.
Trees across America dominate the article. The sprawling Biltmore Estate encompasses the Asheville, North Carolina, inn. It trots out 100 Christmas trees, 25,000 ornaments, 100,000 holiday lights, nearly 6,000 feet of garland, and 1,200 poinsettias. The Grand Banquet Hall's 35-foot Fraser fir dominates the banquet hall. Other trees are found in Las Vegas, Charleston, New Orleans, San Diego, and Miami Beach. Plus, more.
---
READ ALSO:
Hotel safety is still primarily on the shoulders of guests
The best tip for a great hotel stay — get a hotel human touch
---
Travelers United poll results from last week — What are you missing most about travel?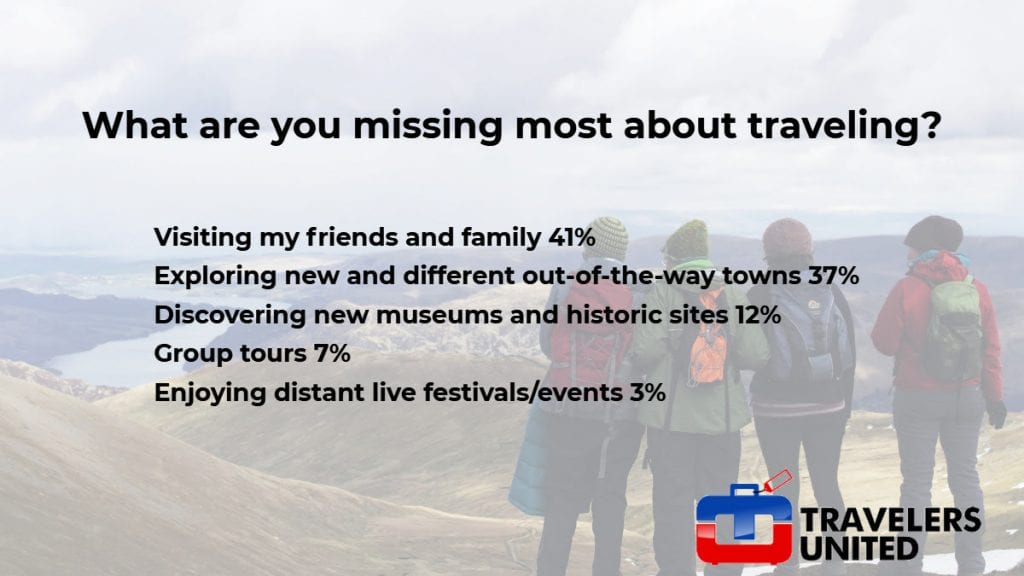 Photo from Ritz Carlton Bachelor Gulch Facebook page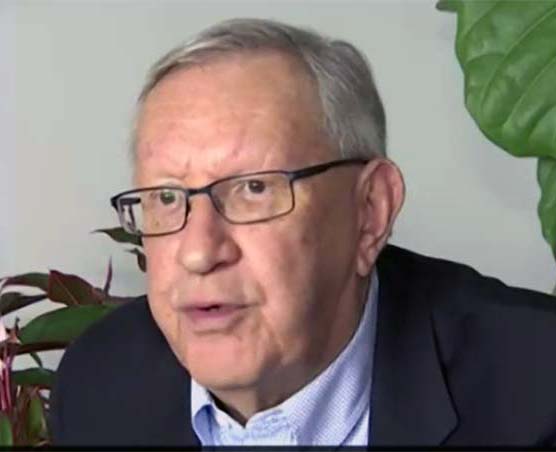 Charlie Leocha is the President of Travelers United. He has been working in Washington, DC, for the past 11 years with Congress, the Department of Transportation and industry stakeholders on travel issues. He was the first consumer representative to the Advisory Committee for Aviation Consumer Protections appointed by the Secretary of Transportation from 2012 through 2018.