---
After the pandemic and the extraordinary efforts at cleanliness, disinfection, and safety, will my stay be as good as before?
---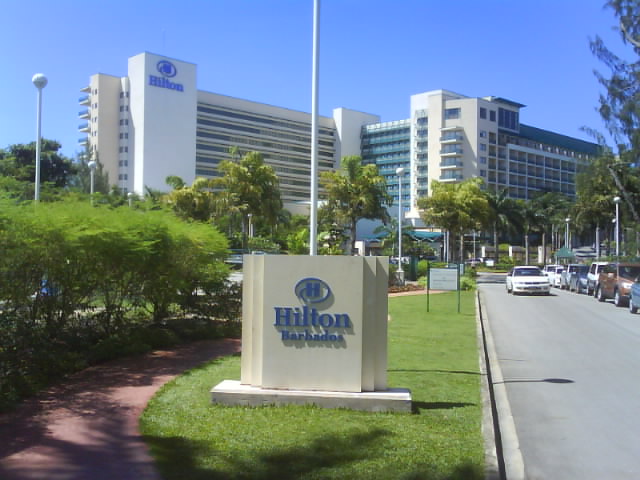 Some of my clients think I have a crystal ball. They ask what happens after the pandemic. But as I write this, I fully understand that travel agents don't have any magical insight into this coronavirus pandemic.
Remember "15 days to slow the spread?" That was a year ago. And we were warned, "This can all change rapidly." It certainly did.
Increasingly, like many other Americans, I'm stir crazy and dreaming of being able to travel again. What will it be like to travel after the pandemic? Here are some random musings and possibilities:
Airline travel scares me less
Personally, and this is just me, airline travel scares me less than what happens when actually arriving at a destination. Planes themselves are deep-cleaned. Most passengers wear masks. With two disinfectant towelettes, I can clean my space. The cabin is filled with new air every two to three minutes. And, at least now, airports are not crowded and are relatively self-contained.
Driving may be safer, but …
Driving vacations seem to be a likelier start for my first vacation. I'm guessing more Americans feel safer in their own cars. And some major hotel chains are already reaching out to agents with suggested driving destinations.
Of course, driving has its own issues, especially for any distance. Presumably, gloves and wipes work well when refilling a car. However, while I've never really worried that much about germs, a gas station restroom does seem more than a bit problematic.
Hotels are reopening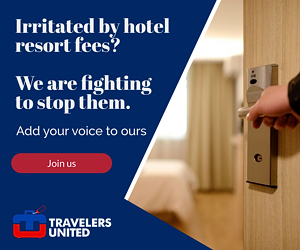 Increasingly, travel agencies are getting news of hotels reopening. Some have never closed. But they changed. The Ritz Carlton Half Moon Bay, for example, has stayed open, but with no restaurants and limited room service.
Even when hotels open, there will be more changes. Many hotels already have made these changes. Will I find a hotel bar? When I travel alone, for business or if visiting friends, I enjoy hotel bars, I like the experience of a hotel bar for a glass of wine. I have a brief casual conversation with the bartender or others. Plus, as a big sports fan, I enjoy watching the game. I like sitting with strangers, often united briefly by simply love or hate for a particular team. (I still remember being in Kauai during the Diamondbacks-Yankees World Series. I watched the game in a hotel bar that sold fresh sushi. The entire place, except the sushi chef, rooted against the Yankees.)
Human camaraderie may be possible 6 feet apart, but it's a lot less likely.
Will hotel lobbies built for millennials survive as places to socialize?
Beyond bars, a recent trend is for hotels to cater to younger travelers in hotel lobbies, now designed for socializing. The rooms are small. The thought is that travelers will want to work and socialize outside their individual rooms. I find that hard to see continuing for a while.
---
READ ALSO ON THE TRAVELERS UNITED BLOG:
Hotel safety is still primarily on the shoulders of guests
A big hotel changeover in the coming months
---
What about complimentary snacks? Or housekeeping?
Forget complimentary snacks in the lobby and breakfast buffets.
Also, what happens to daily housekeeping? I confess, one of the real treats for me with travel in the past is housekeeping. At home, that has never been my strong suit. When traveling, I do love coming back to a nice clean room. So, I've been more than happy to tip the cleaning staff.
Of course, hotels were already offering inducements to skip having your room cleaned regularly. The deeper cleaning they do now between guests will take more time. Some hotel companies are already talking about not just deep cleaning but added steps. I learned about chains that will seal rooms between guests. These measures will take time and money. This means hotels will probably have to charge more for their rooms. I've already heard rumors of COVID-19 cleaning fees or higher resort fees.
Will longer stays be discounted after the pandemic?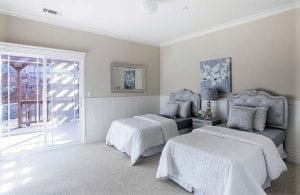 Longer stays have always been more profitable for hotels than one-night stays. Frankly, it's easier and cheaper to tidy a room than to get it ready for another guest. Plus, often a guest only needs to interact with staff at check-in and checkout.
Many hotels before the pandemic offered long stay rates, or a night free after, say, four nights. Now, I have to wonder, will hotels start charging higher rates for one- or two-night stays? Will the days of the last-minute one-night cheap deal be gone, because the cost of cleaning a room may not be worth the relatively small amount charged?
Will smaller hotels have any advantages?
There may be advantages to smaller hotels. Crowds will no longer be an annoyance, but a cause for fear.  I remember a New York trip this February with a small convention in town. Most participants stayed at my hotel. When I wasn't waiting forever in a line, the experience was actually entertaining. People-watching, especially on the night of their formal gala, was great. But I can't imagine the experience now.
For that matter, it's hard to imagine any of these huge hotels, where the elevators fill up regularly, heading back anytime soon to that kind of normal.
It will be a different world after the pandemic
On a brighter note, we humans are adaptable creatures, and creative.  And, today we have vaccines developed. I have my vaccination. However, I'm still hopeful for a return to a world where a good hotel stay can be a highlight of the trip. But it's going to be a different world.
Janice Hough is a California-based travel agent a travel blogger and a part-time comedy writer. A frequent flier herself, she's been doing battle with airlines, hotels, and other travel companies for over three decades. Besides writing for Travelers United, Janice has a humor blog at Leftcoastsportsbabe.com (Warning, the political and sports humor therein does not represent the views of anyone but herself.)