---
To quickly determine if we're infected, we can use home COVID-19 self-tests so we can travel or need to isolate to prevent spreading infection.
---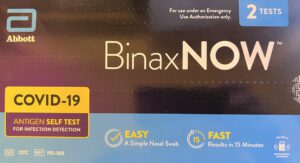 Since the end of 2021, the U.S. has averaged more than a half-million new cases of COVID-19 per day. As I write this column more than 17 million Americans have active COVID cases. The currently dominant Omicron variant of COVID is extremely contagious.
That makes testing for travel, even domestic travel, more important than ever, particularly if you're not vaccinated. You want to prevent yourself from infecting others to the extent possible. It's especially important if you're vaccinated or not and have one or more typical COVID-19 symptoms. For those about to travel for any reason, to make sure you won't infect others, COVID testing is essential.
There are two main COVID test categories: molecular and antigen.
There are two main categories of tests to determine if someone is actively infected with COVID: molecular and antigen. There are also antibody tests, but they aren't appropriate for diagnosing if you have an active case of COVID.
Molecular tests, also known as nucleic acid amplification tests (NAATs) look for genetic traces of COVID-19. While there are many types of this test, the most common is a reverse transcription-polymerase chain reaction, RT-PCR, also known as PCR. Antigen tests look for evidence of proteins specific to COVID-19 to determine if you're infected.
PCR test results take from 24 to 48 hours to obtain a result, while home antigen self-tests take only 15 to 30 minutes.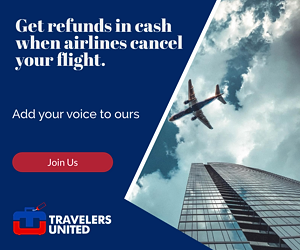 At this time, PCR testing generally takes 24 to 48 hours to get its results. While it's the most accurate test, it can't deliver a timely test result. If you're about to leave on a trip and suspect you might be infected, or if you've just learned that you were exposed to COVID, having to wait for a PCR test result may scuttle your travel plans and won't do much to prevent you from infecting others. While antigen tests aren't quite as accurate as PCR, they can give you a timely test result. The at-home antigen self-tests can give you a result within 15–30 minutes.
According to the Food and Drug Administration (FDA), the BinaxNOW home test correctly identified 91.7 percent of positive cases and 100 percent of negative cases. Ellume reports that its home test results are 96 percent accurate. Some test kits aren't quite that accurate. Timing plays a part in test accuracy, too. In the early stages of infection all COVID tests are less accurate. The test are most accurate at the typical time most people become symptomatic from the virus. For pre-Omicron strains of COVID that's at about five days. For Omicron it's at about three days.
Neither the RT-PCR or antigen tests are perfect, yet they're both very accurate and worthwhile using.
The most serious potential problem with the at-home antigen self-tests is that they're self-administered, not run by trained medical personnel. If you're sloppy in following the test kit directions from taking your sample, to preparation, to running the test, you can significantly decrease the test's accuracy. I've used a home antigen self-test. Following the directions isn't hard, nor is taking a good sample from your nose. You merely have to adhere to the directions, step by step.
At home antigen self-tests are appropriate when you need a rapid, timely COVID test result.
The RT-PCR test is the appropriate test when there is time to wait for a result, such as before a medical procedure or for a physician to confirm a COVID-19 diagnosis prior to treatment. On the other hand, to go out in public, travel with friends, or travel to visit family, at home antigen self-tests are appropriate. It can detect infected people when they are the most contagious, so they know they need to stay home and isolate themselves instead of going out in public and traveling.
Just last month, I was going to jump in my car to travel to visit friends but got a phone call from a friend who tested positive for COVID the night before I was to leave. I was with him four days prior to the call. If he was infectious when I was with him, my symptoms would be appearing very soon, if I was infected by him. While I was not only fully vaccinated, but also boosted, I could have had a breakthrough case, like my friend.
Home COVID-19 self-tests are easy to use, but you must carefully follow the test directions.
I immediately pulled out a BinaxNOW test kit that I had obtained from the Philadelphia Department of Public Health and ran the test. About twenty minutes later the result was in. I was negative and was able to leave the next morning. Now, several weeks later, my friend is doing well and I never contracted the virus from him. While his vaccination didn't prevent him from contracting the virus, it did its job well, preventing him from becoming seriously ill. He never needed to be hospitalized, despite having a chronic medical problem.
U.S. citizens can satisfy the U.S. testing requirements to return to the U.S. with home COVID-19 self-tests — if supervised by a medical professional via a telemedicine visit.
A U.S. citizen or legal permanent resident can use an FDA-approved (all approved tests at this time are approved under an Emergency Use Authorization) home antigen self-test. This fulfills the test requirement for your return to the U.S. from traveling internationally. However, it must be monitored by a certified medical professional via a virtual visit over the Internet. You buy test kits with an approved telehealth visit. If the self-test isn't monitored and certified by a monitoring professional, the test won't be accepted for your return to the U.S.
The FDA warns Americans to check to see if the test kit they wish to purchase will be effective if the test subject has the Omicron variant.
According to the FDA, some tests aren't effective in detecting the Omicron variant. Both the Meridian Bioscience, Inc. Revogene SARS-CoV-2 and the Applied DNA Science Linea COVID-19 Assay Kit are expected to fail to detect the Omicron variant. Before purchasing a home antigen self-test, check with the FDA's SARS-CoV-2 Viral Mutations: Impact on COVID-19 Tests webpage to find out if the test you intend to purchase will fail to detect any of the COVID variants.

The FDA warns Americans about purchasing fraudulent home COVID-19 self-tests.
The FDA warns Americans to beware of fraudulent COVID tests. It calls on everyone to be particularly careful when buying tests online. I strongly suggest obtaining COVID home tests from reputable companies and organizations such as licensed pharmacies, public health departments, and other well-known reputable sources.
Testing is an important and responsible action to take to help ensure you're not infected before traveling. While the tests aren't perfect, they're very much worth using to protect others. As good as the tests are, however, testing is just one segment of a multi-factor approach to end the pandemic. It also includes hand washing, face mask use, and the most important preventative, vaccination.
---
READ ALSO:
Why helicopter tour safety is so important
New legislation can stop harmful false hotel advertising
---
After many years working in corporate America as a chemical engineer, executive and eventually CFO of a multinational manufacturer, Ned founded a tech consulting company and later restarted NSL Photography, his photography business. Before entering the corporate world, Ned worked as a Public Health Engineer for the Philadelphia Department of Public Health. As a well known corporate, travel and wildlife photographer, Ned travels the world writing about travel and photography, as well as running photography workshops, seminars and photowalks. Visit Ned's Photography Blog and Galleries.