High-speed rail is in Congress. We all know President Biden has been a long-time Amtrak fan. Next, we look at Delta Air Lines' plans to make unused airline tickets useable for other passengers. This has been proposed by Travelers United for years. Now, during the pandemic, the airlines are welcoming ways to use tickets rather than refund them. Finally, Airbnb is working to set up a testing system to allow travelers and Airbnb hosts to do COVID-19 tests for guests. This is only a start.
High-speed rail plans introduced to Congress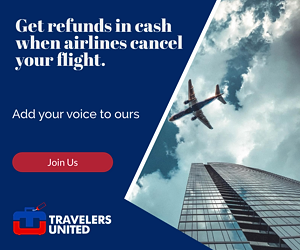 High-speed rail is going to get a lot attention in the Biden administration. We all know that. Heck, President Biden has lived with Amtrak for years, commuting from Delaware to DC on a regular basis. Some newspapers and TV networks even refer to him as Amtrak Joe.
The first rail development bills are beginning to find their way into Congress. Of course, we all know that just introducing a bill doesn't mean much, but it is a beginning. California has a bullet high-speed train planned between LA and San Francisco by 2033. The Northeast Corridor has big plans as well. Texas and Vegas are getting in the high-speed rail act. And, Florida has already started a new rail program that is privately funded.
Fresno Congressmember Jim Costa has re-introduced a $32 billion bill to fund the completion of California's High-Speed Rail project. "A modern infrastructure lays the foundation for a thriving economy," said Costa in a statement about H.R. 867, the High-Speed Rail Corridor Development Act. "California is leading the way by building state of the art, fast, electrified trains that will go 220 miles per hour."

"We commend Congressman Costa for being a long-time leader on high-speed rail. The California high-speed rail project will be one of the fastest, most modern rail systems in the world, and will revolutionize American transportation, bringing the nation into the 21st century," said the U.S. High-Speed Rail Association's Andy Kunz.
Northeast high-speed rail is in the plans
The Northeast trains are touting the construction of tunnels out of New York City and under Long Island Sound. This is all very exciting to dream about. But we know how difficult right of way issues will be. Plus, there are thousands of environmental issues that will have to be hashed out.
…the jockeying has begun among backers of a range of rail projects to demonstrate just how worthy they are. Supporters of the Gateway Program under the Hudson River — a $30 billion plan to repair and upgrade a critical rail link to New York City that was derailed during the Trump administration — expect that this long-planned project will reemerge as a priority. High-speed rail projects in Texas, California, Las Vegas, Cascadia and Florida are also in the mix, and more will surely emerge. But backers of North Atlantic Rail are preparing to make the case that their megaproject "checks all the boxes for a multi-benefit recovery strategy," according to Scott Wolf, executive director of Grow Smart Rhode Island, another NAR partner.
Delta works with Bill Gates Foundation to donate unused airline tickets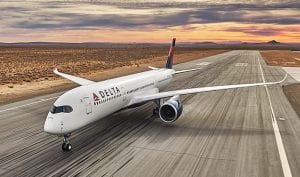 Delta Air Lines is working with the Bill and Melinda Gates Foundation to find ways that unused airline tickets can be repurposed. The Foundation got Delta to forgive all change fees, name change fees, and allow the value of the ticket to be used for other travelers. (Incidentally, this is exactly the system that Travelers United had pushed for all travelers during the past six years.) Any company with unused Delta airline tickets can donate them.
Because of the coronavirus pandemic and a severe reduction in business travel, the Foundation started by the Microsoft founder and his wife found itself with more than $100,000 in unused Delta tickets.

But instead of requesting a refund or trying to re-book the tickets, the Gates Foundation instead worked with Delta CEO Ed Bastian to turn the tickets into Universal Air Travel Plan cards and donate them to three charities: Feeding America, GLAAD and The National Center for Civil and Human Rights.

Delta CEO Ed Bastian said in a statement, "We are proud to work with the Bill & Melinda Gates Foundation to donate their unused tickets to multiple charities and support those organizations …"
Airbnb creates a tool for hosts to confirm guests' COVID test status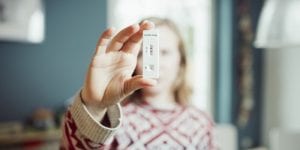 Travelers United has already reported on the hubbub being raised by Airbnb hosts who want to have a COVID-19 vaccination discount. Now, Airbnb is testing a system that will require guests to report their status in terms of COVID-19. This will be a voluntary program but will include a tool to allow guests to self-test for the virus. This tool will be used for international and domestic bookings.
The tool is being developed according to guidelines from the World Health Organization and local agencies, such as the Centers for Disease Control and Prevention …

The U.S. is one of the first of a number of other unnamed countries or regions where the tool will be introduced.

The official continues, "As people are planning to safely reconnect with family and friends in the coming year, travelers are factoring in safety: in a recent survey, 44 percent cited health and safety protocols as a top consideration when deciding where to stay when planning their next trip. Consumers are also seeking entire homes that prioritize privacy and more control over their environment."
---
READ ALSO:
Sunday musings: Airbnb vaccination discount
Will COVID testing make airline and cruise travel safer?
---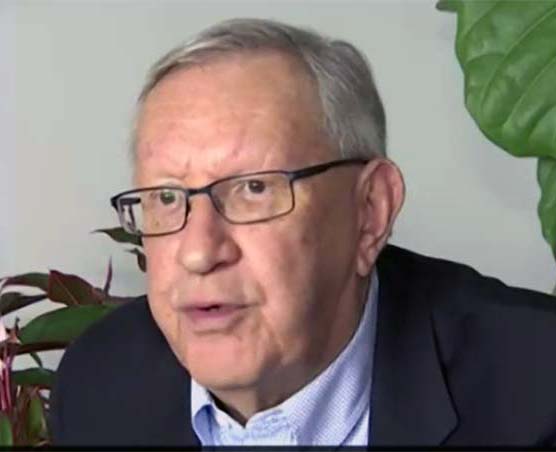 Charlie Leocha is the President of Travelers United. He has been working in Washington, DC, for the past 11 years with Congress, the Department of Transportation and industry stakeholders on travel issues. He was the first consumer representative to the Advisory Committee for Aviation Consumer Protections appointed by the Secretary of Transportation from 2012 through 2018.