---
Important planning, packing and travel tips when faced with heatwave travel 
---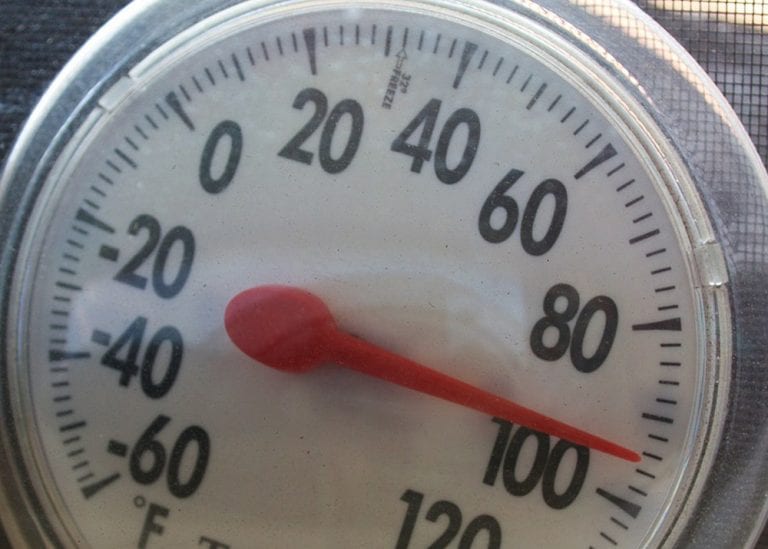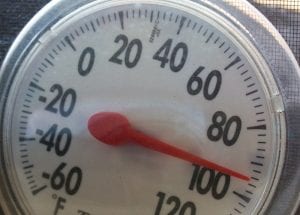 This summer, Europe faced one of the worst heat waves in its history. Record breaking temperatures hit France, Germany, Poland and Spain, among others. It caused deaths, fires and lots of discomfort. Last month, temperatures in the United States also set records. In my hometown, it hit 90°F and higher on 18 days and 100°F twice in July. On several nights the temperature never dropped below 80°F.
Historically, temperatures across Europe and the United States peak in July and August, so travelers to Europe and the U.S. should expect more oppressive heatwave travel weather with potentially dangerous temperatures.
Heatwave travel can be dangerous
Heatwave travel illnesses are serious and preventable. Heat exhaustion, which hits many people during heatwaves, must be taken seriously. Heat exhaustion can escalate into heat stroke, which is a medical emergency and according to the CDC (Centers for Disease Control and Prevention), should be treated by a medical professional. The CDC recommends that if you suspect heatstroke, "call 911 right away — heat stroke is a medical emergency." The European equivalent of 911 is generally calling 112.
READ ALSO: These extra vacation rental charges are ridiculous!
According to the Mayo Clinic, heat exhaustion symptoms include: cool, moist skin with goose bumps when in the heat, heavy sweating, faintness, dizziness, fatigue, muscle cramps, nausea, headache, etc. Heatstroke symptoms include: fever of 104°F, confusion, agitation, slurred speech, hot, dry skin or heavy sweating, nausea and vomiting, headache, fainting, etc.
With either condition, get the person to a cool place, but if there is a chance it's heatstroke, call for medical help immediately. For heat exhaustion, stop all activity, sip water and take a bath. If heat exhaustion gets worse, such as if vomiting occurs or a headache worsens, or if the symptoms last longer than an hour, get medical help immediately.
Planning to avoid heat exhaustion:
Recognize that older adults, infants and young children, as well as those with a chronic medical condition, are more at risk of heatwave travel-related illnesses than healthy adults. If you fall into one of those groups yourself or are traveling with someone in those groups, plan your trip to prevent heatwave-travel-related problems.
Ensure that any home or villa you're renting or your hotel has true air conditioning, not just ducts blowing air or ceiling fans. In the U.S., air conditioning is typically less of a problem than in Europe, but don't assume any place you're planning to reserve is air-conditioned. Ask to be sure and don't forget to ask if you'll have a thermostat to control the temperature setting yourself.
ALSO ON TRAVELERS UNITED: 10 lost luggage rules for maximum compensation
If you're renting a car at your destination, make sure the car you're reserving is air-conditioned. When you pick up your car, check to make sure the air conditioning works properly. I once rejected two cars at the New Orleans airport over air conditioning. It barely worked in the first car and not at all in the second.
Packing for heatwave travel:
According to the CDC, "the sun's ultraviolet (UV) rays can damage your skin in as little as 15 minutes. Always pack sunscreen with at least SPF 15" (higher is likely better) before you go outside. Even if you use sunscreen, pack and wear a wide-brimmed, UV rated hat. Baseball hats are not nearly as good because they don't protect your ears or the back of your head. Pack and wear sunglasses, too.
Pack comfortable clothing that wicks perspiration from your body. Pack light-colored clothing for daytime wear. Only pack dark colored clothing for evening wear, as dark colors absorb sunlight, heating your body.
Consider packing a handheld fan. In Spain, it will even help you blend in with the locals. Pack a travel umbrella in case of rain and you can use it for shade in case you need to walk in the sun for a prolonged time.
Pack an empty water bottle to fill yourself, as disposable water bottles, if you still use them, may not be available at your destination. I pack a metal insulated water bottle. If you're concerned about local water quality, bring an electronic UV purifier and a water filter.
I usually pack some refreshing wet wipes, too.
While traveling:
Hydrate, hydrate, hydrate. Drink water even before you feel thirsty in hot weather and forget alcohol, as it dehydrates you just when you're likely already too low on water.
Particularly in Europe, don't expect to be automatically served water at meals. Moreover, while you may be charged for it, order and drink the water anyway.
When you're planning your day while traveling, choose activities that are inside air-conditioned spaces during the heat of the day, which may not be midday, but later in the afternoon. Get an early start in the morning before it gets hot. Consider taking an evening tour, as it's typically still light outside during summer evenings, but cooler.
Walk on the shady side of the street.
Not taking hot weather and heatwave travel seriously could ruin your vacation, so plan for it, pack for it and while traveling take appropriate measures to stay safe and healthy despite the temperature outside.
After many years working in corporate America as a chemical engineer, executive and eventually CFO of a multinational manufacturer, Ned founded a tech consulting company and later restarted NSL Photography, his photography business. Before entering the corporate world, Ned worked as a Public Health Engineer for the Philadelphia Department of Public Health. As a well known corporate, travel and wildlife photographer, Ned travels the world writing about travel and photography, as well as running photography workshops, seminars and photowalks. Visit Ned's Photography Blog and Galleries.