---
Many doubt the future for cruising, coming out of the COVID-19 pandemic
---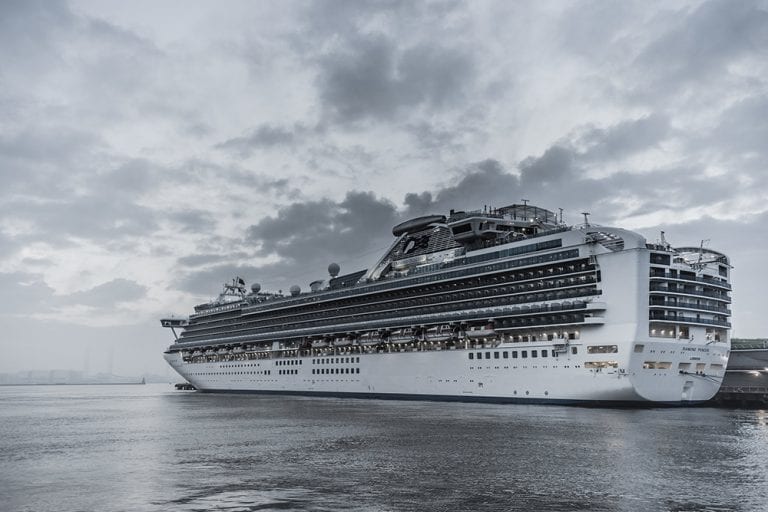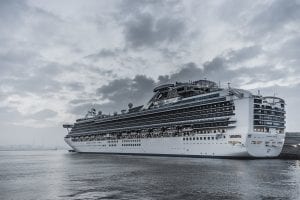 The cruise ships Diamond Princess, Grand Princess, Ruby Princess, and MS Zaandam will be remembered. They will remain in the minds of the cruise world. They will factor in as examples of what can go wrong when trying to predict a future for cruising,
The ships, ill-equipped to handle the deadly virus, had 1,588 COVID-19 cases and 34 deaths. Each ship was denied permission to allow its passengers and crew to disembark to hospitals and quality quarantine facilities for too long.
While waiting for disembarkation, passengers were literally held captive, confined to their cabins almost 24 hours a day, some for weeks, in a vain attempt to halt the spread of the virus. Some Diamond Princess passengers were cabin quarantined for 23 days, despite hundreds on the ship becoming infected and some dying during the failed quarantine.
The CDC extended its "No Sail Order" from as long as an additional 3+ months
Demand for cruises was huge prior to the COVID-19 outbreak across the world. Now, the cruise industry mostly is shut down. Last week, the Centers for Disease Control (CDC) extended its "No Sail Order" for all cruise ships for as long as an additional 100 days.
Cruise lines must develop a comprehensive plan to "prevent, mitigate and respond to the spread of COVID-19." A new CDC order will gain cruiser confidence to return to the sea.
Here are changes to future cruising under current discussion
Cleaning and disinfecting:
Clean and disinfect public and cabin areas of the ships better than in the past. Improve both daily cleaning and disinfection and between-cruise disinfecting. In the post-COVID-19 world, passengers are concerned about passengers and crew who were on the prior cruise with an undetected infectious disease. High traffic areas of the ships will require cleaning and disinfecting multiple times per day, including elevators, handrails and door handles.
Food services:
Self-service buffets should be eliminated. Buffets can be utilized, but only if gloved crew members handle the food and plates as passengers make their choices.
Cabin and Public area ventilation:
Some viruses can be airborne. COVID-19 can travel 13 feet. A  new Chinese study shows the virus can move twice the distance of CDC guidelines. Equip each cabin and all public areas with HEPA filtered, 100 percent external air. Do not recirculate air that might contain viruses and microbes.
Can isolation cabins actually prevent the spread of infectious disease on cruise ships?
Isolation cabins:
Retrofit select cabins to be able to create isolation/quarantine areas if needed. This could give passengers confidence that if an outbreak of infectious disease can be isolated, its spread can be prevented. However, asymptomatic infected passengers with a virus such as COVID-19 may have already infected other passengers before isolation is instituted.
Crew and Passenger health tests:
While COVID-19 antibody testing for crews may make some passengers feel safer, it won't for me. Tests still have many problems. Even COVID-19 victims or anyone with its antibodies may be able to transmit the virus to others.
Testing passengers upon boarding for fever, as well as regularly testing crew for fever, will help increase shipboard safety.
READ ALSO ON THE TRAVELERS UNITED BLOG:
What makes Rhine River Cruising a special family vacation
How to discover beautiful Danube River cities while cruising
Will masks on crew members increase passenger confidence or fear?
Masks on frontline and foodservice crew:
Some cruise lines are considering a mask requirement for the crew who directly interact with passengers. That might be helpful to prevent disease transmission, however, it may not instill passenger confidence, but rather fear.
Chronic illness ban:
Cruise lines are discussing, or have already implemented, a chronic illness ban for passengers older than 69. The wording Royal Caribbean Cruises uses, for example, will preclude most older passengers. It doesn't discriminate between passengers with well-controlled illnesses vs. less or uncontrolled disease. I believe that two mistakes are being made with the ban. First, potential passengers of all ages should be subject to a ban of chronic illness. Second, consideration for passengers with well-controlled conditions should be made.
Can the future for cruising include social distancing?
Capacity reduction and distancing:
Prioritize passenger distancing in ship's restaurants and other public venues. Cruise lines can control the onboard experience. On the other hand, land tours with reduced capacity can help limit the spread of a virus. Can cruise lines and tour operators increase social distancing enough to matter?
Vaccine:
All crew and passengers will have to show proof of vaccination or immunity to work or board any cruise ship when a vaccine for COVID-19 is available. This makes perfect sense.
Consider and implement all of the above plans and methods. Some will even help make cruise ships safer for passengers. That will draw cruisers back to the seas.
Passengers don't want to be held prisoner aboard ship in their cabin for weeks.
Sure, cruisers fear contracting a virus or disease, but being stuck at sea confined to a small cabin for weeks worries them even more.
The images of the Diamond Princess passengers stuck in their cabins while passengers got sick and died will not fade soon. Nor will the daily reports of the Zaandam wandering the seas trying to find a port to disembark. Cruise lines must negotiate plans with national governments so that if an outbreak occurs, ships can promptly dock. They need to send sick passengers to hospitals and the remaining passengers to quality land-based quarantine facilities or their home. Without these changes, a major obstacle to the future of cruising will remain.
After many years working in corporate America as a chemical engineer, executive and eventually CFO of a multinational manufacturer, Ned founded a tech consulting company and later restarted NSL Photography, his photography business. Before entering the corporate world, Ned worked as a Public Health Engineer for the Philadelphia Department of Public Health. As a well known corporate, travel and wildlife photographer, Ned travels the world writing about travel and photography, as well as running photography workshops, seminars and photowalks. Visit Ned's Photography Blog and Galleries.