---
Follow these cruise line rules. Don't "miss the boat."
---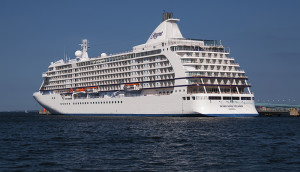 You've decided to go on a cruise. You've chosen the cruise line, ship, itinerary and have your cabin assignment. Your final payment is in and your shore excursions are booked. You've made specialty restaurant reservations and reserved slots at the ship's spa. Now, read these cruise line rules.
Ensure you understand crucial cruise line rules that get little mention, but can have significant consequences. After all, you don't want to "miss the boat."
Cruise Line rules — Before you sail
Documentation:
If you're traveling internationally, you'll need a passport (I never recommend using passport cards on the few cruises for which they're allowed. They're not permitted for international emergency flights.) and any necessary visas which are typically your responsibility. Some countries require vaccinations and you'll need legal proof of them.
If you're a parent or legal guardian of a minor child traveling with you with a different last name, you'll need proof that you're the parent or legal guardian. If you're not the parent or legal guardian of a child traveling with you, you'll need legal authorization from the child's parents or legal guardian that they may travel with you. Some cruise lines will not accommodate children younger than 6 months. Documentation requirements vary between cruise lines and countries.
Pregnancy:
Cruise lines generally won't allow pregnant passengers to board cruises who have entered their twenty-fourth week of pregnancy. Most require a physician's statement that specifies the passenger's due date and fitness to travel, sent in no more than 30 days prior to the cruise's embarkation. Past twenty-three weeks or no documentation means no cruise.
Cruise Line rules — At embarkation or aboard the ship
Lying on your health questionnaire:
There is evidence that more often than not, passengers, not "filthy" ships, are the cause of shipboard norovirus outbreaks. Don't board sick, lie about it and infect fellow passengers. If you do, at the least you'll be fined and quarantined to your cabin until you're symptom-free for at least 24 hours. That will likely kill your cruise. It's illegal to lie on a public health form. In rare circumstances, you could be imprisoned.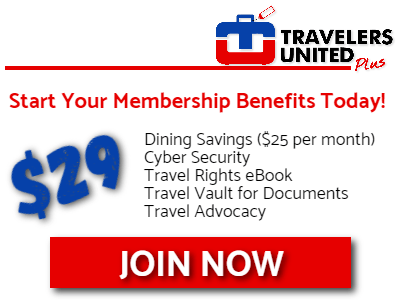 Sneaking aboard alcoholic beverages:
Most cruise lines prohibit passengers from bringing aboard their own alcoholic beverages with the exception of a very limited amount of wine or champagne, usually just a couple of bottles per cabin. Alcoholic beverages purchased in ports of call must be turned over to the ship to be stored until disembarkation. Confiscated alcoholic beverages are not returned.
Passengers who violate ships' alcoholic beverage rules by over-consumption and irresponsible behavior, concealing alcoholic items or providing alcoholic beverages to underage passengers, may be denied boarding or kicked off the ship at their expense.
Smoking in non-smoking areas:
If you're a smoker, it's important to understand that ships take smoking in non-smoking areas very seriously. Most areas of most ships today are non-smoking. Lighting up in your stateroom or cabin balcony and other non-smoking areas can result in a fine or worse. On a cruise a few years ago, I saw a couple fined, then kicked off the ship because they habitually disregarded the smoking rules.
Sneaking food and snacks off the ship:
Sneaking food off the ship to eat on an excursion or walking about in the port can land you in big trouble, especially if caught by local authorities, in violation of their agricultural regulations. You could be fined and also detained long enough that you'll miss your ship's sailing to its next port of call.
Not getting to the ship on time for its sailing:
Ships have precise sailing schedules. When they tell passengers to be back aboard by a certain time, they mean it. If you don't board your ship on time, you'll likely be left behind. If that happens, there will be no refund and you'll be on the hook for all your extra expenses including the cost of meeting the ship during the cruise or getting back to the port of disembarkation to retrieve your belongings.
If you're part of an excursion that you booked through the cruise line that returns to the ship late, you'll likely find the ship waiting for you, but if you're walking around the port of call yourself or on an excursion you booked on your own that returns late, you'll likely be out of luck. I've seen passengers frantically waving to the ship from the dock as we sailed away. The ship didn't go back to get them.
Skipping the Muster Drill:
Before cruises begin, every ship calls all passengers to participate in its muster drill, a mandatory safety exercise that shows you what to do in an emergency. The ships' crews are required to account for every passenger at the drills. If you miss the drill, you can count on a fine or worse. I've seen passengers put ashore with no refund who purposely skipped their muster drill.
You can be denied boarding, possibly imprisoned, or thrown off your cruise by violating these rules. They're not unreasonable or onerous. Make your cruise vacation as enjoyable and easy as possible. Follow your cruise line's rules to the letter.
(Image: Regent Seven Seas Cruises Voyager, docked at Tallinn, Estonia, Copyright © 2014 NSL Photography. All Rights Reserved.)
After many years working in corporate America as a chemical engineer, executive and eventually CFO of a multinational manufacturer, Ned founded a tech consulting company and later restarted NSL Photography, his photography business. Before entering the corporate world, Ned worked as a Public Health Engineer for the Philadelphia Department of Public Health. As a well known corporate, travel and wildlife photographer, Ned travels the world writing about travel and photography, as well as running photography workshops, seminars and photowalks. Visit Ned's Photography Blog and Galleries.