---
With fewer amenities, first class to Hawaii may not be worth it
---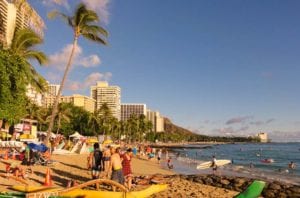 Look, everyone loves flying first class, or business class — as my husband calls it, "the pointy part of the plane." But is flying first class to Hawaii worth it?
On domestic flights, especially in the US, all first class is not created equal. And on many long-haul flights, it can be a disappointing experience, especially on some flights to Hawaii. The seats in first class aren't that much better than coach.
Editor's note: Plus, with the entry of Southwest into the mix, their low airfares, no payment for checked baggage and free changes affects the equation. For some, those perks will overwhelm first-class amenities, especially when traveling from the West Coast.
The short answer to the question is first class to Hawaii worth it, is that Hawaii is largely a vacation market. Most of the bells and whistles that airlines advertise — flat bed seats, fancy meals and wine — are to cater to high-spending business travelers. Hawaii fares, per mile, are generally cheaper, especially in first class, than cross-country flights.  And it's a market where not that many people buy last-minute expensive tickets.
READ ALSO: How to master history and tourism in Oahu
In addition, many travelers save their miles for dream trips, so there's a pretty high percentage of free tickets.
Is first class to Hawaii worth it when flying from Chicago, Atlanta, or Dallas?
Now, some airlines on some flights have very nice first class seats to Hawaii — United Airlines has lie-flat seats on their 777s and 767s. Ditto American, Delta and Hawaiian on their wide-body flights. In fact, in general, looking for a wide-body is the best way to see if a flight to Hawaii has good seats.
Most of these first class lie-flat seats to Hawaii are on longer flights, and most often to Honolulu. Though there are at time of writing some Maui options — for example Hawaiian Air (though they are adding more narrow-body flights), and United and American have some flat-beds in first class.
An important note: When checking which plane is being used on a given route, check on the airline's website directly, or with your travel agent. Seatguru.com, while a valuable resource, can sometimes be flat-out wrong. (I've just had this come up twice this week with clients who insisted the configurations were not what the airline showed, but what Seatguru showed. But the airline knows best.) And while it doesn't happen that often, realize that delays and mechanical issues can mean last minute equipment changes that can ruin first class plans.
When flying first class to islands like Kauai and the Big Island, flights directly from the US mainland are almost always narrow-bodies. One option for travelers hoping for better planes and seats for most of the trip is to connect in Honolulu rather than in, say, San Francisco or Los Angeles to make flying first class to Hawaii worth it.
CHECK OUT TRAVELERS UNITED PLUS: Learn about the importance of secure WiFi via a VPN
If that's not an option, travelers who are connecting on the West Coast might still want to pay more or use miles to upgrade even when the seats over the water aren't that good, but when there are lie-flat seats on the transcontinental flights.
Flights to Hawaii with the old-fashioned recliner seats still have first-class amenities — free drinks and meals, etc. — so it's not as if there is no advantage. And they do include priority boarding and a larger free luggage allowance, if that matters.
First class seats are also always a few inches wider than coach seats. But it does depend on your priorities; when there's the option for an exit row in coach, those seats actually can have more legroom and are much easier to get in and out of from the window.
Another tip, when considering a last-minute upgrade, is to try to figure out how full the plane is. Airline reservations agents and travel agents can help you determine that, especially if you ask nicely. If it looks reasonably empty, and there's a chance for an empty seat next to you in coach, that could tip the balance. (Though on the other hand, airline employees like to use standby tickets to Hawaii, so I've been on flights that looked somewhat empty and went out close to full.)
Then there's the final issue about deciding is first class to Hawaii worth it. How much is the upgrade to first class? If it's a question of using miles and it's not that much more, or if it's one of those last minute offers at check-in for not that much money, well, even the worst first class seats aren't that bad. But, if it's a large number of miles, or a lot of money, then it might be worth saving for an international, or even cross-country ticket.
---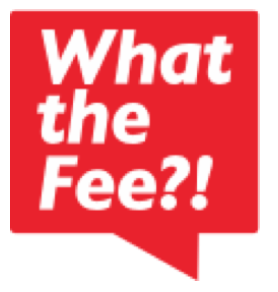 Join the fight against hidden fees. CR's newest report ("Protect Yourself from Hidden Fees") takes a hard look at how companies are piling on more and more sneaky fees — from cell-phone providers, cable companies, utility providers to airlines and more.
---
Janice Hough is a California-based travel agent a travel blogger and a part-time comedy writer. A frequent flier herself, she's been doing battle with airlines, hotels, and other travel companies for over three decades. Besides writing for Travelers United, Janice has a humor blog at Leftcoastsportsbabe.com (Warning, the political and sports humor therein does not represent the views of anyone but herself.)