Pilots and flight attendants are most likely spreading the coronavirus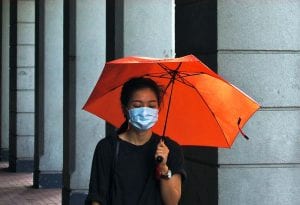 The newspapers are full of stories about growing numbers of airline pilots and flight attendants testing coronavirus positive. After the past months of dealing with the coronavirus, we know how quickly the virus spreads. Only a fraction of flight crews get coronavirus tests. Therefore, infected crew members can spread COVID-19 while flights crisscross the country and the oceans.
Can flight attendants become virus super-spreaders?
The definition of a super-spreader is a person that spreads a virus to more people than the majority do. There is no single theory about how a person can spread a virus. Some people are simply naturally immune to a virus, however, they can spread the disease. Others may not feel any symptoms at all and may simply carry the virus. Basically, predicting a super-spreader is impossible without good, uniform, coronavirus testing.
The Guardian reported news about coronavirus super-spreaders.
[A] British case was a man in his 50s who contracted the coronavirus infection at a conference in Singapore. He then traveled to France, where he stayed with his family in a ski chalet in the Alpine resort of Les Contamines-Montjoie. Five people who were in the chalet, including a boy of nine, have tested positive for coronavirus since the man came back to the UK on an EasyJet flight and was diagnosed in Brighton. Another Briton who was on holiday in the chalet flew back to his home in Mallorca and was admitted to hospital in Palma. The chief medical officer said four more people [from the ski vacation] had tested positive in England.
North American airlines all have the same problems — no way to test everyone and thousands of crew members sick
Some pilots report they may have contracted the virus as early as mid-January. They believe that many passengers exhibited symptoms.
United pilot Vaughn Cordle was operating flights on a Boeing 787 from Beijing to Washington Dulles. …he noted an unusually high number of passengers felt unwell on almost every flight and this included two of his copilots.

At the time, there were no restrictions in place to prevent the virus from entering the country. Even if flights from China had been halted before, the virus would have probably entered via eventual epicenters in Europe. In fact, the US had started to become a hotspot after Northern Italy became heavily infected.
Flight attendants from Canada and the US relate stories about catching the virus. Again, according to an early-April story, The Guardian tells the tale of a flight attendant who became infected with the coronavirus.
"I'm not really a hypochondriac. I didn't honestly think, 'Oh my God, I've got the coronavirus' or anything."

That evening, however, a fever had set in, and her chest became tight, as if "someone was yanking an elastic from either end" of her lungs.

By the next morning, with her body weak and racked by chills, Wilson's calmness had given way to full-blown panic.

Within days, she was quarantined in the basement, but her family also began showing symptoms, prompting the grim realization that she had probably infected her loved ones with Covid-19.

Wilson's experience highlights what many in her profession increasingly view as dangerous work, as the virus passes between travelers and flight crews enclosed for hours on long-haul flights.
Testing of crew members in China causes disruption of cargo flights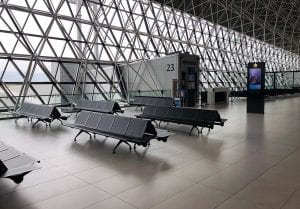 According to a story in the Wall Street Journal, China requires crews to be coronavirus tested. The current Chinese testing of pilots of UPS and FedEx planes causes major problems and cargo shipment disruptions. The US does not require coronavirus tested crews, yet.
The disruptions were caused by more stringent Chinese coronavirus testing procedures — including nasal swabs — and quarantine threats… A FedEx spokeswoman said recent changes in crew-testing procedures forced it to suspend some flights out of Guangzhou, the capital of China's southern province of Guangdong, for 24 hours… A UPS pilot in the last several days objected vigorously to a new nose-and-throat testing policy that took effect March 27,
Mandatory testing has not started in the US
A Bloomberg Law story published this weekend noted that hundreds of US pilots and flight attendants are sick. The airlines, fortunately, have plenty of extra flight attendants because of the dramatic dropoff in passengers. However, at the same time, testing is not available for all flight attendants.
The flight attendant unions at Southwest Airlines and American Airlines are asking for more workplace protections, And, the Airline Pilots Association (ALPA) has sent a letter to the Secretary of Transportation.
In order to ensure that the health of our flight crews, who are working on the frontlines of this pandemic, is protected and the system does not completely break down, we implore you to direct the FAA to immediately order airlines to make mandatory current voluntary CDC guidelines related to flight deck cleaning and sanitation, as well as employee notifications of test-positive cases in the workplace. Our members are the key to ensuring the safe transportation of passengers and cargo – and have been responsible for keeping the nation's economy going in the midst of this global public health crisis. The least we can do for them is protect their health and safety.
Pilots and flight attendants do not feel safe. Hundreds, if not thousands, have become sick with the coronavirus. Chinese officials and others are beginning to test and will soon be testing passenger crew members. The results of a positive coronavirus test may be a quarantine in China for 14 days. For both pilots and flight attendants, this will destroy crew scheduling.
---
READ ALSO ON THE TRAVELERS UNITED BLOG:
Sunday musings: Dolphins in Venice, Virus-free money, Faster inflight WiFi
Cash is king for COVID-19 airfare cancellation refunds
---
Without testing, we will not know when airline crew super-spreaders are unknowingly at work 
The ALPA letter clearly says:
Our members are being exposed to increasing levels of risk due to the airlines' failure to comply with Centers for Disease Control and Prevention (CDC) guidelines. Airlines are not following the guidance with respect to cleaning and disinfecting our flight decks, failing to use appropriate cleaning and disinfecting agents identified by the EPA and approved by the CDC, as well as failing to notify employees that may have come into contact with a fellow employee who has subsequently tested positive for Covid-19.
As of today, there is no regular testing of all flight attendants and pilots. This FAA refusal is putting not only the crew members at risk, but it is also putting the flying public at great risk. Immediate action should be taken now. Otherwise, the aviation system will stop functioning rather than beginning to take off.
---
Featured photo by tam wai on Unsplash
Empty airport by Jacques Le Gall on Unsplash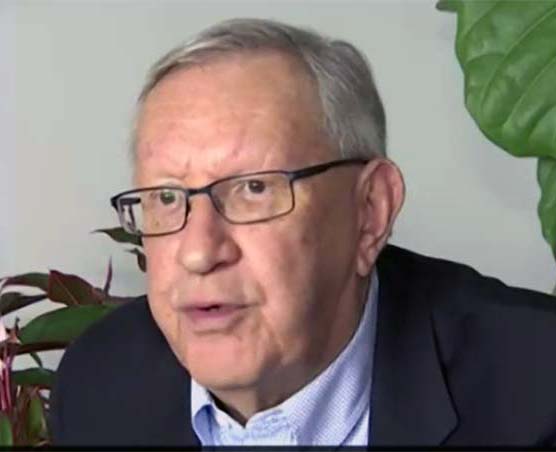 Charlie Leocha is the President of Travelers United. He has been working in Washington, DC, for the past 11 years with Congress, the Department of Transportation and industry stakeholders on travel issues. He was the first consumer representative to the Advisory Committee for Aviation Consumer Protections appointed by the Secretary of Transportation from 2012 through 2018.