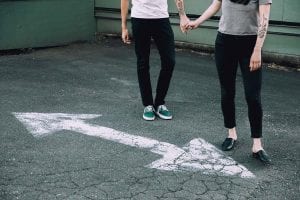 Today we learn new insights into how people get around. Did you know senior citizens have different ways of navigating than GenXers? The FAA finally is testing aircraft to see if evacuations can still take place in 90 seconds. And, Forbes lists the best airports in the country.
As we age, we struggle to use landmark-based navigation
As people age they lose their ability to get around easily. Experts still do not understand exactly why, but they are getting closer to an answer. They are now beginning to examine how wild animals find they way through forests and city streets. These insights are starting to show how senior citizens get around. "…most younger adults navigated via landmarks. But most of the older adults preferred the geometry of the environment.
Ah hah! Everything is clear. I am still lost, but they tell me we are getting closer to figuring out which way to go.
READ ALSO: As airline seats get squeezed, safety suffers
Twenty younger (ages 19 to 37) and nineteen older (ages 61 to 81) adults were oriented in an indoor, street-like grid. They were then spun around with their eyes closed, just as if they were about to pin the tail on a donkey or swing at a piñata. But no fun and games for them; instead they were led to a random point in the enclosure.

After opening their eyes and getting their bearings, they had to find a goal: a marked square on the floor. After eight rounds, the researchers sneakily rotated all of the walls, so now geographic and landmark cues were in conflict regarding the location of the goal. If you remembered the goal as being in the corner between the short and long walls, you were set. But if you remembered it as being between the brown door and the green window, you were now screwed.

…most of the older adults preferred the geometry of the environment. So they headed right to the goal zone (well, three-quarters of them did; a quarter went to the rotationally opposite corner, which had the same geometry). Their reliance on the landmarks led the younger adults astray. There were no gender differences detected.

Older people took longer to learn their way around the maze and took more roundabout routes to find the goal, though. Their increased learning time was because they looked at the same cues around them multiple times, not because they looked around more slowly.
Are airplane seats getting dangerously small? The FAA is about to find out
The Deputy Director of the FAA surprised the aviation world when he announced at a congressional hearing recently that the FAA will study airplane evauation with real passengers. Over the course of 12 days, 720 volunteers will go through the motions of every air traveler's nightmare: an emergency evacuation.
The testing will take place in November at the Federal Aviation Administration's Civil Aerospace Medical Institute, in Oklahoma City, and authorities will use the results to collect 3,000 data points.
The testing will take place in November at the Federal Aviation Administration's Civil Aerospace Medical Institute, in Oklahoma City, and authorities will use the results to collect 3,000 data points. They will use that information, as mandated by last year's FAA reauthorization, to determine how small airplane seats can safely get, and how close rows of seats can be to one another. Under federal regulations, planes must be able to be evacuated within 90 seconds.

In a statement, the agency said it was required to "issue regulations to establish minimum dimensions for airplane seat width, length and pitch that are necessary for the safety of passengers." But the statement did not commit to any changes, saying that the FAA planned to finish evacuation testing by the end of the year to "determine what, if any, regulatory changes are necessary to implement the requirement."
Ranked: The Best Airports In North America
According to Forbes Magazine, passenger satisfaction with North American airports has stagnated, rising a single point on a 1,000-point scale since last year, according to the J.D. Power North America Airport Satisfaction Study for 2019. The good news: TSA security has gone up 5 points in the satisfaction scale.
ALSO ON TRAVELERS UNITED: What makes alternate airports so useful?
The overall airport customer satisfaction score this year is 762, up 1 point from 2018. These lackluster results can be blamed in part on the numerous expansions at airports around the country, which have brought scaffolding and cranes, road closures, confusing signage and delays.
Here are the top Mega Airports in North America, according to the study:
Detroit Metropolitan Wayne County Airport
Minneapolis-Saint Paul International Airport/Wold
Las Vegas McCarran International Airport (tie for 3rd) Orlando International Airport
Dallas/Fort Worth International Airport
Hartsfield/Jackson Atlanta International Airport
Phoenix Sky Harbor International Airport
Denver International Airport
George Bush Intercontinental Airport (Houston, Tex.)
Charlotte Douglas International Airport
Click here for Large and Medium Airport rankings.
Featured photo by Emma Frances Logan on Unsplash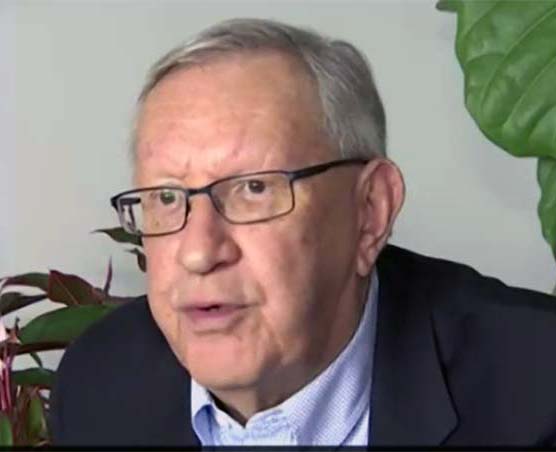 Charlie Leocha is the President of Travelers United. He has been working in Washington, DC, for the past ten years with Congress, the Department of Transportation and industry stakeholders on travel issues. He was the consumer representative to the Advisory Committee for Aviation Consumer Protections appointed by the Secretary of Transportation from 2012 through 2018.