---
Make New Year's resolutions to improve your travel
---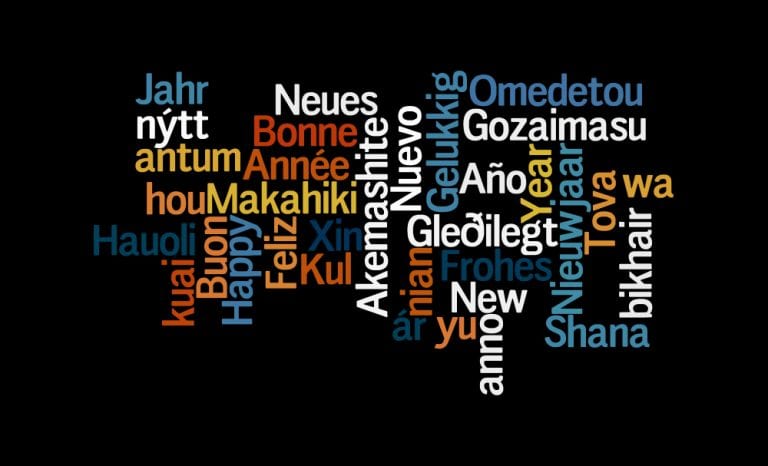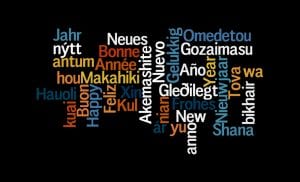 Across the globe, millions of people are making their new year's resolutions for 2020. The tradition of making resolutions for the new year goes back thousands of years, to at least the Babylonians. During their festival of Akitu, at the start of their calendar year, the Babylonians made promises to their gods.
As 2019 closes, travelers can make resolutions, including some from my list below, to improve your travels and make a concrete difference in the global fight against climate change.
Use reusable beverage bottles — Don't drink from disposable plastic water bottles. Bring a reusable bottle to fill with water or another beverage while traveling. I use an insulated bottle to prevent sweating and keep my drink hot or cold. Collapsible bottles are great space savers and a good way to fight climate change.
Travelers can resolve to lead the world by no longer using single-use plastics
Stop using destination water quality as an excuse to use plastic water bottles — While there are a few spots around the world that require travelers to use bottled water, generally, you can make water safe at almost any destination with a water filter and a quality ultraviolet light-based water sterilizer. Generally, the devices, if used properly, can protect you from some viruses, bacteria and protozoa, plus risks of botulism, cholera, dysentery and typhoid.
Use a reusable shopping bag — Stop using single-use plastic bags. Pack a reusable shopping bag or three for your journeys. I use a rip-stop nylon bag that holds 50 pounds and is large enough to hold 2–3 plastic bags worth of groceries. It folds into a self-contained, flat, 5×5 inch pouch when packed. In many countries, particularly in Africa, single-use plastic bags are banned.
Bring your own reusable containers of bathroom products — Don't use the small plastic bottles of shampoo and soap provided by hotels or sold for travel in pharmacies. I fill those types of products into my own three-ounce, rugged, squeezable, silicone bottles at home. They can be packed in my carry-on liquids baggie.
ALSO ON TRAVELERS UNITED BLOG: How to save big money with European low-cost airlines
Local, not commercial or imported souvenirs hold real, lasting travel memories
Buy only local souvenirs — Forget commercial and imported souvenirs. Locally made souvenirs that celebrate local culture are great choices to bring home memories of your journeys. Keep a personal journal supplemented with your travel images to keep special memories alive.
Forget disposable airport purchased paperbacks — Plan your reading pleasure ahead of departure. Save trees and reduce waste by borrowing books from friends, using your local library, or adding electronic books to a tablet or reader.
Take trains when practical, not planes — In the northeastern U.S. and in much of Europe and Asia, high speed train routes are available for travel between cities and are generally a better choice for travel than flying. Environmentally, train travel is generally less polluting and less harmful to the climate than air travel. Unlike air travel, trains allow you to see the landscape of the area you're traveling through.
Reduce your hotel water and energy footprint
Stay at eco-friendly hotels — Make your reservations at hotels committed to sustainability, including minimizing single-use plastic products. Ask if they have filtered water stations to refill guests' personal reusable water bottles. Ask if they use plastic straw alternatives at their bars and dining rooms.
Skip daily towel changes and frequent linen changes — At your hotel, hang your towels carefully to dry rather than have them replaced daily. Unless you're at your hotel for a week or more, tell them you want to reuse your bed linens. Their reuse won't diminish your comfort but will save water and energy use, plus reduce the use of detergents.
Forget baths, take showers — You can still relax and get clean, plus save water by taking showers. While you're at it, keep the showers short.
At ocean paradises, use reef-friendly sunscreens — There are many highly protective reef-safe sunscreen products available. They are mineral-based sunscreens that use zinc oxide and titanium dioxide. They must be non-nano to be considered reef-safe, as when the ingredients are below 100 nanometers, the cream sunscreens can be ingested by coral. These products let you enjoy the ocean while knowing you're not damaging coral reefs and sea-life.
READ ALSO: Please donate to keep Travelers United working for you
Stop using single-use products of all kinds, even utensils & toothbrushes
Use reusable utensils for snacks and road meals — On a road trip or driving between destinations, don't use disposable plastic knives, forks and spoons, for eating on the road or in your room. Bring your own reusable utensil sets. I travel with high-temperature nylon utensils on my journeys and wash them after each use.
Avoid plastic toothbrushes — Every year in the U.S alone, Americans throw away an estimated one billion plastic toothbrushes. There are alternatives. Consider using a bamboo-based toothbrush. Bamboo toothbrushes are eco-friendly, ergonomic and inexpensive. Personally, I use a toothbrush that uses a small, long-lasting brush head on a reusable handle. Either way, you'll reduce plastic waste.
Respect for local culture and the natural world is essential for travelers
Experience and respect local culture and the natural world — Meet new people, experience new cultures and learn about our "Blue Planet." View the infinite variety of Earth's majesty and its wide range of flora and fauna. It is an incredible opportunity for broadening one's knowledge and viewpoint. That's what makes travel truly worthwhile. You can't improve your travel without respecting the people and locales you visit.
I hope you'll join me in the new year by traveling more responsibly to fight climate change, while at the same time having a blast meeting new people and learning about unfamiliar cultures. Have a happy and healthy new year.
After many years working in corporate America as a chemical engineer, executive and eventually CFO of a multinational manufacturer, Ned founded a tech consulting company and later restarted NSL Photography, his photography business. Before entering the corporate world, Ned worked as a Public Health Engineer for the Philadelphia Department of Public Health. As a well known corporate, travel and wildlife photographer, Ned travels the world writing about travel and photography, as well as running photography workshops, seminars and photowalks. Visit Ned's Photography Blog and Galleries.