Feed the troops this week. Donate pizza and food to National Guard and police protecting Washington, DC, during this momentous inauguration weekend. We tell you how. Take time to download your personal copy of the 2021 TSA Dog Calendar. See how the past COVID holiday season stacked up against the previous year without coronavirus. And, read the results of our last poll about remembering passwords.
Feed the troops and police forces in DC by making a donation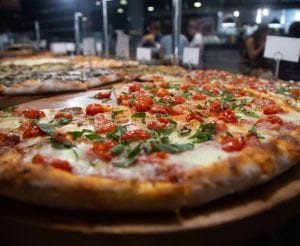 There are 25,000 National Guard coming to Washigton, DC, for the incoming President's inauguration. Plus, thousands of police will be on the streets as well. After the attack on the Capitol, no one is taking chances. Travelers United went to the Capitol area on Friday and saw what amounted to military fortifications lining the National Mall and surrounding the Capitol. These troops, after working to set up fences, will need food. So. an entrepenurial pizza restaurant and a well-known organization based in DC are preparing meals and cooking pizzas for the National Guard troops.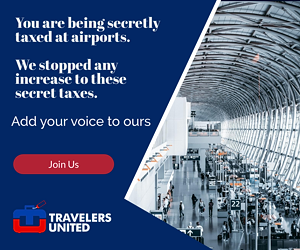 Local restaurants like We The Pizza have organized pizza donations for National Guard troops and local police. We The Pizza is matching all donations. This pizza restaurant and other local eateries cannot deliver food to the Capitol. But when troops and police come in to buy food, they are told that the pizzas are free and paid for by donors. It seems like an excellent win-win-win situation. The National Guard and police get fed. The local restaurants are making money during what would otherwise be a money-losing period. And, donors feel good about helping our troops.
Jose Andres and his World Central Kitchen is also setting up a kitchen to feed the troops when they are hungry. Plus, many other restaurants are preparing to make sure that everyone who is brought to DC is taken care of with everything from coffee to full meals.
The photos of National Guard troops sleeping on the floor of the Capitol generated hundreds of calls for donations for beds for the troops, However, the military noted that the National Guard troops were just resting and that they have plenty of accommodations.
TSA Dog Calendar for 2021 stars airport pups. Here's how to get a free copy
The TSA Dog Calendar for 2021 features 13 of the hard-working explosives-detection canines. TSA has more than 1,000 canine handler teams deployed in support of security and screening operations nationwide. The explosives detection canine teams inspect passengers and all areas in and around terminals. They are so effective at their jobs that other public and private sector law enforcement agencies often request their support for similar security missions.
These dogs are an outward sign that TSA is working in many different ways to keep passengers and cargo safe. This year's 2021 TSA Canine Calendar features fun facts and great photos of about 13 dedicated canines.
… download a free copy of the Transportation Security Administration's 2021 calendar that features hard-working airport dogs nationwide, reports The Arizona Republic, which is part of the USA TODAY Network.

The [TSA Dog Calendar] includes photos and fun facts about 12 dogs that help TSA with passenger screening and security across the United States.
Holiday surge in travel exceeds last year for trips to places between 50 and 500 miles away, but more stayed home.
Bureau of  Transportation Statistics announced a greater percentage of Americans stayed home each day this holiday season (12/18/2020 – 1/3/2021) than during the previous year. Similar to Thanksgiving travel, Washington, DC, and New York State led the nation in the percentage of people staying home. California joined them as the third area with the greatest percentage of people staying home each day on average during the holiday period.
The holiday travel period saw an overall decline in the total number of trips taken by Americans, down 5.5 billion from the corresponding period a year earlier. This comes despite an increase in the number of people screened by the Transportation Security Administration (TSA) during the period. It also comes despite a year-over-year holiday increase in the number of trips made between 50 and 500 miles.
From December 18, 2020, through January 3, 2021, Americans made 15 billion trips. In the corresponding period the year before, they made 20.5 billion total trips.
Results of our most recent Travelers United Poll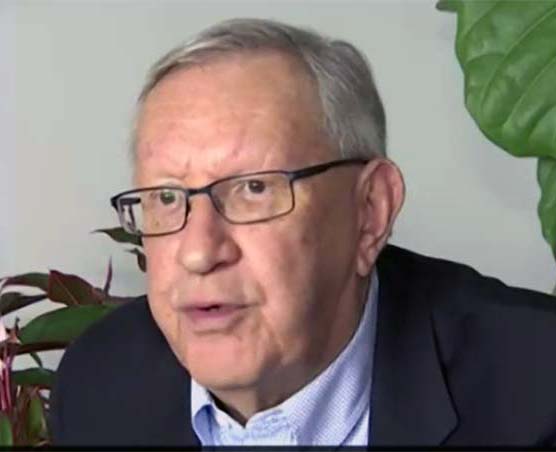 Charlie Leocha is the President of Travelers United. He has been working in Washington, DC, for the past 11 years with Congress, the Department of Transportation and industry stakeholders on travel issues. He was the first consumer representative to the Advisory Committee for Aviation Consumer Protections appointed by the Secretary of Transportation from 2012 through 2018.