---
Families sitting together on planes is the right thing to do.
---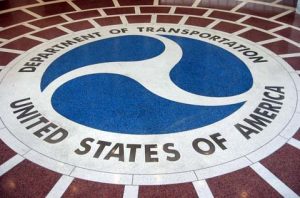 Last month, Travelers United sent a letter to Secretary Chao urging her to start a rulemaking to determine whether families should be allowed to sit together on planes. In conversations with the Vice President's staff, they support families sitting together. Congress supports families sitting together as well — they passed a bipartisan bill saying to do just that. And, America's families are astounded when American Airlines, Delta Air Lines, and United Airlines all ask for extra money to allow parents to sit with their toddlers and youngsters — even on international overnight flights.
In an article yesterday, Associated Press, when writing about families sitting together, recounts stories about airlines threatening families with the separation of children as young as 5- and 9-year-olds on long-distance international flights. This, all at the same time that sexual assaults on planes are increasing at an alarming rate. according to the FBI, especially on overnight flights. However, DOT seems unmoved even after families tell of their ordeals and the FBI and flight attendants report rising incidents of sexual harassment aboard flights.
Here is the letter from Charlie Leocha, President of Travelers United to the Secretary of Transportation sent on July 25, 2018. We are awaiting some justification from DOT about its decision to not even engage in a rule making on this issue of families sitting together.
The Honorable Elaine L. Chao
Secretary of Transportation
US Department of Transportation
1200 New Jersey Avenue, SE
Washington, DC 20590
Dear Secretary Chao:
We urge the Department of Transportation (DOT) to enforce the 2016 FAA bill passed by Congress requiring airlines to enable families with children 13 and younger to sit together at no additional charge.
The Department has decided that the law is not necessary and that it can ignore the will of Congress and a duly enacted law written by a bi-partisan set of lawmakers. At the very least, DOT should announce a notice of proposed rulemaking (NPRM) that would allow a full debate about whether families with young children should be seated together on flights.
Your inaction makes DOT a witting accomplice to airlines who hold kids hostage and separate them from their families. The airlines force parents to pay as much as $200 and more per person to protect their toddlers, young children and pre-teens from sitting next to a stranger. DOT inaction is just unacceptable. Every day the current family policies of many major airlines can harm thousands of American families financially and emotionally.
We know many friends of families genuinely want to look after family rights and protect children. Frankly, we are surprised that you are not among them.
President Trump, Vice President Pence, Karen Pence and Ivanka Trump have been among the loudest voices expressing concern for families and children. Please consult with them as to whether or not they feel that separating families for the convenience and profit of airlines rather than allowing them to be together at no additional cost is the correct course.
Your DOT has decided with no rulemaking, no hearings, and no input considered from advocates for families and consumers, that children do not need protecting in the air. Plus, families have no rights to fly together without paying extra airfares and exorbitant seat reservation fees, according to this DOT inaction. Today, your acquiescence to the airlines must end. Your primary responsibility is to the public interest, not corporate desires.
The instruction in the 2016 FAA bill is precisely the kind of family issue that needs a full hearing as a proposed rulemaking. The President and Vice-President will applaud your fight for America's families.
The Congress has already spoken. You have nothing to lose and everything to gain by moving forward with opening rulemaking comments to the public and other stakeholders about the need for this kind of regulation.
Secretary Chao, start rulemaking procedures to allow families to sit together without penalties or DOT will be complicit in every incident on airlines in which children are abused or traumatized by sitting next to strangers. I am confident that is not your intent.
We stand with America's families and children. Congress holds with families. Secretary Chao, on which side do you and DOT stand – with airlines gouging families for extra fees or with America's families?
It is time for DOT to focus on the public interest rather than only the airlines' focus on the bottom line.
Sincerely,
Charles Leocha
President, Travelers United
Families of America deserve, at the very least, a full examination of this issue through comments collected as part of a rule making. Experts on family dynamics, family travel organizations, consumer advocates, religious leaders, businessmen, and the airlines should all chime in so that all sides of this debate are heard.
Simply having our Department of Transportation announce that a regulation is not needed without any input from experts is unacceptable. The current DOT website pages discussing families sitting together amounts to a license for airlines to separate families at will while leaving the only recourse for traveling familes being the option to scrape, bow, and beg airlines to allow them to sit together. That is simply wrong.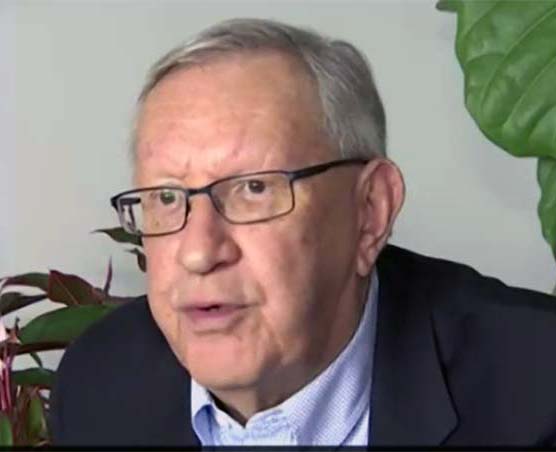 Charlie Leocha is the President of Travelers United. He has been working in Washington, DC, for the past 11 years with Congress, the Department of Transportation and industry stakeholders on travel issues. He was the first consumer representative to the Advisory Committee for Aviation Consumer Protections appointed by the Secretary of Transportation from 2012 through 2018.