---
Advocates have long called for FAA inspections of foreign repair stations. But, will it really happen?
---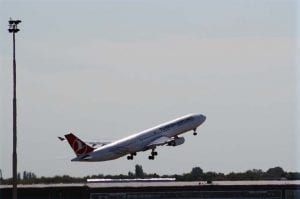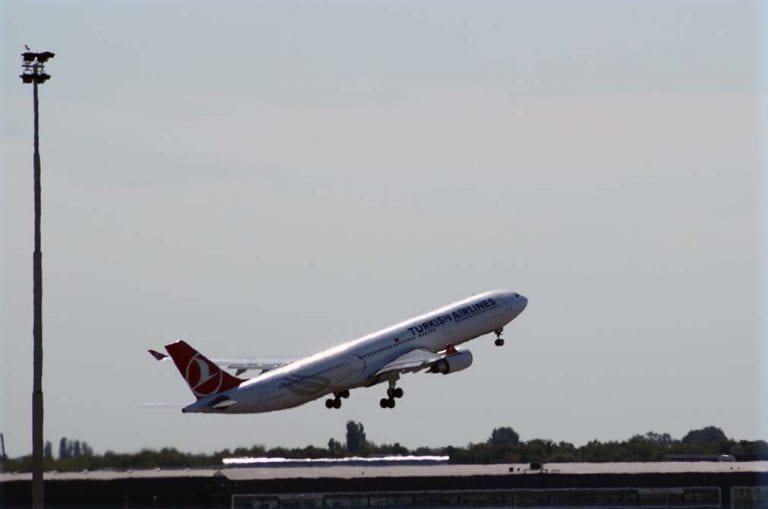 The recent crashes and grounding of the Boeing 737 MAX airplanes have created more scrutiny of the FAA's safety culture. Both Consumer Reports Advocacy and Travelers United have written letters and met with the top travel committees in Washington. The organizations are urging the consideration of HR 5119, the Safe Aircraft Maintenance Standards Act. These consumer organizations have called for more oversight of foreign airplane maintenance facilities for more than a decade.
Can the US really expect other countries to follow our regulations? Or, will the US be willing to enforce foreign regulations in our own inspection facilities? When we take a close look at this issue, there are certainly major international problems to overcome. Whether or not inspections happen, Congress and the FAA will take a closer look at the off-shore aircraft maintenance operations. These operations have become extremely important to all international airlines.
Consumer Reports advocate Bill McGee has served on DOT committees studying this issue. The Future of Aviation Advisory Committee called for more oversight way back before the Obama administration. In testimony before Congress, he has spearheaded this effort. Travelers United has met with members of the House committee to discuss off-shore facility inspections.
ALSO ON TRAVELERS UNITED: Should airlines be liable for missed connections?
Recent airplane groundings have heightened safety concerns
Off-shore facilities have long been an issue with pilots, unions, and consumer advocates. Finally, the Chairman of the House Transportation and Infrastructure Committee has introduced a bill to bring true inspections to these off-shore maintenance stations.
HR 5119, the Safe Aircraft Maintenance Standards Act, will require reporting of all aircraft maintenance done overseas. It will also allow for inspection of these repair facilities "without prior notice.'' Plus, the bill states, ''The Administrator may carry out announced or unannounced inspections, in addition to the annual unannounced inspection required under this subsection based on identified risks.''
Worker certification and security assessments must be made
In addition, the bill will mandate that the personnel working on US airplane maintenance must be certified according to FAA standards. The workers at these off-shore maintenance facilities must have "successfully completed an assessment commensurate with a security threat assessment…"
One of the discussions in the Future of Aviation Advisory Committee (FAAC) was led by consumers and unions. They stated that "foreign repair stations are held to a different set of standards. …critical exceptions are made in personnel and security standards including background checks, duty-time limitations, and alcohol and drug testing." This bill seeks to also tighten up the current personnel loopholes.
READ ALSO: As airline seats get squeezed, safety suffers
FAAC investigations (page 68) also dealt with regulatory gaps. Consumer and workforce members claimed that the FAA needs to bridge in order to achieve a single standard of safety.
Maintenance should not be performed on U.S. aircraft by facilities that are not certificated and by mechanics who are not licensed.
U.S. aircraft maintenance should not take place in facilities where FAA inspectors do not have ready access. Or where the FAA does not send inspectors at the same rate or apply the same safety standards and criteria it does to other facilities.
Maintenance on U.S. aircraft should not take place in outsourced and offshore maintenance facilities without the same security standards. This includes criminal history and record checks, and drug and alcohol testing standards, as in-house U.S. maintenance facilities.
The FAA should establish a single, high regulatory standard governing all aircraft repair facilities. It is an actionable, common-sense approach that will enhance safety and security for U.S. aircraft. This bill, if enacted, will fulfill these concerns.
Adding maintenance personnel considerations is easier said than done because of international agreements, numbers of workers involved, and balance of trade issues
The industry response included in the FAAC to the Consumer/Workforce comments was sobering. The differences between states in many professional licensing programs illustrate how difficult major international negotiations will be.
The FAA plays a critical role in overseeing the safety of domestic and foreign repair stations. It also deals the reciprocal system of safety cooperation and validation where the United States has bilateral aviation maintenance safety agreements. These agreements permit reciprocal recognition and acceptance of repair station oversight and inspection results. They increase safety cooperation and information-sharing between FAA and foreign authorities, and enable the FAA to exercise its safety mandate.
The response shows the extent of international maintenance facility inspections and repair crossovers.
The United States-European Union (EU) bilateral agreement will allow more than 1,200 U.S.-based repair stations under FAA oversight to work on EU aircraft. They contribute to the employment of 130,000 Americans in highly-skilled, well-paying jobs and a positive trade balance.
Those are only European agreements. The FAA and Congress need to assess how many foreign inspectors the US wants to have prowling through our repair facilities, as well as how many foreign rules and regulations we want to be required to follow. These will be difficult negotiations between the US and Europe, Brazil, China, and Singapore. The US may have a bigger diplomatic hammer in El Salvador and Mexico. However, it is easy to see the international aviation industry's concerns with this legislation if it is not modified.
There is agreement on the security side of the maintenance-facility question. Even the industry agreed, "Although repair stations are already secure facilities, it is important to have a set of common security requirements to ensure the continued security of these facilities."
Many facets of HR 5119 should help ensure better US aircraft safety. Will it happen?
The ability of FAA inspectors to control foreign facilities and the establishment of basic security standards will go a long way toward concerns about the safety of plane repairs. The most difficult portion of this legislation will be the imposition of US laws on workers of other nations and vice versa.
Travelers United has long called attention to this problem, but we see no easy answers. We fully support Mr. DeFazio and his co-sponsors' efforts. However, aviation safety, other than the problems with the Boeing 737MAX, has a good safety record. If the foreign airline maintenance system ain't broken, many feel there is no need to fix it.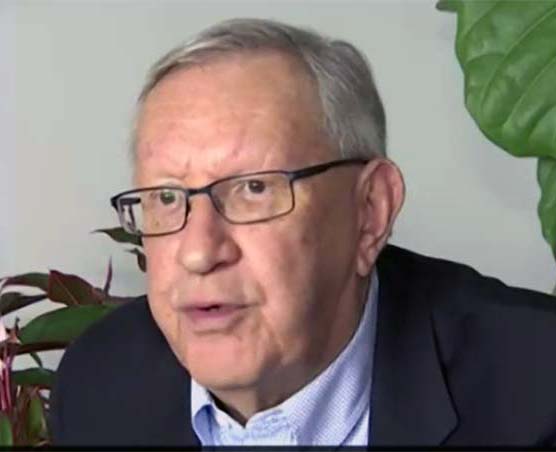 Charlie Leocha is the President of Travelers United. He has been working in Washington, DC, for the past ten years with Congress, the Department of Transportation and industry stakeholders on travel issues. He was the consumer representative to the Advisory Committee for Aviation Consumer Protections appointed by the Secretary of Transportation from 2012 through 2018.