Mandatory hotel fees are different from airline fees.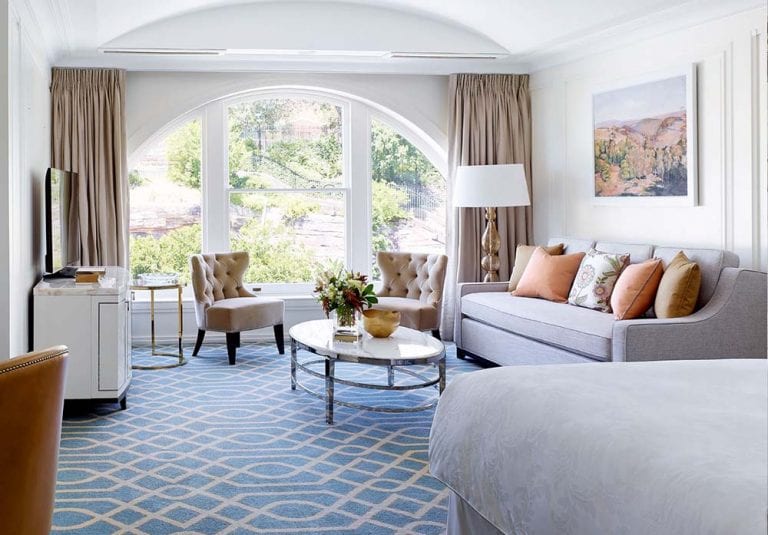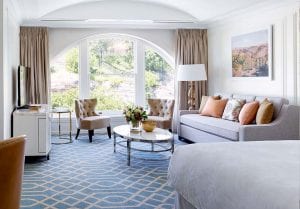 We live in polarized times. When President Biden recently talked about getting rid of "junk fees," he hit on one thing about which almost all Americans agree. Almost all travelers worldwide agree — mandatory hotel resort fees have got to go.
Airline fees are annoying, but for the most part they are optional. No one forces travelers to travel with checked bags. No one must pay to sit on a plane. Few choose to buy food on board. Yes, there are ADA issues in some cases, and no one wants little children to sit by themselves. But for the most part, it is possible to travel by air without paying extra fees on top of the ticket price, especially with advance planning.
But hotel resort fees are a different matter.
Whatever they are called, mandatory hotel resort fees are irritating.
In many cases, resort fees aren't even at resorts anymore. And hotels recognize that truth by calling them "amenity fees," "facility fees," "destination fees," etc. The biggest problem is that these fees are so random. They can include anything.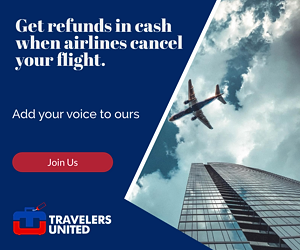 City hotels tack on destination fees, including gym access to the internet to bottled water. In Las Vegas, for example, the resort fee at the Venetian Hotel is more than $50 a night. It includes, for example, "boarding pass printing" and "local and toll-free calling." At the same time, the hotel touts "access to newspapers and magazines via the Pressreader app."   Of course, if you have a phone to access the "Pressreader app," you presumably already have a way to make "local and toll-free calls."  Most mobile phone plans include long-distance domestic calls, too.
I've even seen "Fax Service" included in recent resort fees — for anyone who remembers what a fax is. And not to be outdone, the TWA Hotel at JFK claims their "destination fee" covers Wi-Fi, phone calls, and  "storage of your luggage" if you arrive before check-in time or leave late. (Though if your room is available early or late, they charge for that too.)
Some resort fees include free cocktails and parking — others don't.
Sometimes resort fees include things travelers can use — a credit towards food and beverage, access to watersports, complimentary welcome cocktails, and parking…  But what's useful to one traveler may not be helpful to another. And it's almost impossible to know up front what's included.
For example, do you assume parking is included at a resort? Sometimes it is. Sometimes only self-parking is included. Sometimes NO parking is included, and valet parking is expensive and mandatory. It pays to know the rules of paying before tossing your keys to the valet parking attendant.
The list is endless, from bottled water to in-room coffee to spa access. Sometimes there's a discount on hotel restaurants and services. And increasingly, in a QR code world, it's not always obvious what is and is not included. Just writing this post and looking for information about fees was both time-consuming and confusing.
Even as a travel agent, I've discovered only at checkout, or later, that I either missed taking advantage of something included in the fee, or ended up paying for something I thought WAS included.
Few guests know what hotel fees include — but every hotel's fees seem different.
Then there's also the fact that the fee can change from the time of booking. While hotel prices are locked in for advance bookings, extra fees can change. And, their changes are usually not to become less expensive.
In addition, the fees are generally not included in prepaid packages. So anyone who's prebooked a vacation or honeymoon and thinks they're covered except for food can find a big surprise. Drinks and maybe things like golf or spa services can be billed at close to $400 of extra required fees before they buy a thing.

Hotel staff tends to hate the fees for this and other reasons. They rarely lead to the reaction —  "Oh, cool! I get all this for that fee."  Instead, they produce anger, complaints, and lower tips.
Optional fees are a different charge (and many times non-commissionable).
Now clearly, many optional lodging fees seem entirely reasonable. Years ago, the Hilton Waikoloa offered a voluntary hotel resort fee that included mini-golf, things like snorkel gear and other water sports, and spa access. And I sense that most travelers would appreciate being offered optional fee packages at check-in, and many might take advantage of them. The keyword is "optional."
A last dirty little secret about hotel resort fees: They are non-discounted and non-commissionable. This means travelers with corporate or senior or AAA discounts don't get any break on them. In some cases, preferred travel agents have an arrangement that waives fees, but generally, fees are completely separate. And as I've explained to clients, while sometimes agents and tour companies have discounts, most publicly available rates for hotels and resorts have commissions built in for both brick-and-mortar and online agencies.
Some hotel people defending fees say prices would rise without them. That's probably accurate. But for those travelers who prepay hotels as part of a package, they wouldn't be socked with substantial fees on arrival. And everyone else looking at hotels would know the actual room price.
For most travelers like us, honesty matters.
---
READ ALSO:
Sixteen easy pre-trip tips for a stress-free journey preparation
Passengers need an official DOT legal policy
---
Janice Hough is a California-based travel agent a travel blogger and a part-time comedy writer. A frequent flier herself, she's been doing battle with airlines, hotels, and other travel companies for over three decades. Besides writing for Travelers United, Janice has a humor blog at Leftcoastsportsbabe.com (Warning, the political and sports humor therein does not represent the views of anyone but herself.)