---
Legacy carriers announce the end of change fees — what we know and what we don't 
---
Usually, when an airline sends out an email to its frequent fliers, it's not good news. But, United Airlines sent out an email to Mileage Plus members with a headline that is good news indeed: "Change is here. Change fees are gone." This they claim is the end of change fees.
BREAKING NEWS: (Sept. 1, 2020) American Airlines and Delta Air Lines have followed United Airlines in eliminating many change fees. However, the changes are not totally in lockstep. This adds to the confusion. The new policies do not cover any of the three airlines' basic economy tickets. Details on standby travel and frequent flier tickets are still murky. Delta's elimination of change fees includes tickets purchased for travel within the U.S., Puerto Rico, and U.S. Virgin Islands. American's changes also cover flights to Canada, Mexico, and the Caribbean. Pay attention — there will be clarifications and changes going forward. Plus, changes are not coming into effect until January and maybe further into the future, depending on the strength of the pandemic.
Editor's note:
As you read this article remember that United Airlines has been shameless about setting policies and then changing them later. The airline managed to change its refund rules three or four times in fewer weeks. However, even with good news, United still cannot tell the whole truth. Many change fees will still be charged. It is just more complicated for the consumer.
They have certainly riled up the airline industry, but many are asking, "Why now?" Experts seem to feel it has more to do with squeezing money from Congress than customer service.
There are many questions still not answered. How will basic economy airfares change in price? What about change fees for FF miles? What will Delta and AA do? Plus, remember, since this doesn't happen until January 1, 2021, it is still very mushy. Come that date, these change-fee proclamations may be superseded by more change-fee waivers for all airlines. Travelers United will carefully watch United's moves and those of other airlines.
United Airlines moves to a Southwest Airlines model for change fees
Now, I am not sure there is any such thing as  "permanently" in the airline business, especially from United Airlines. But United is basically saying, for now, they're going to more of a Southwest Airlines model. It is only the end of change fees for domestic, non-basic-economy airfares. No word yet about frequent flier tickets.
As a travel agent, however, I've had to explain Southwest's change-fee policy a lot over the years.  And while the policy is mostly consumer-friendly, it is not quite as generous as some travelers assume.
---
READ ALSO ON TRAVELERS UNITED BLOG:
FTC can stop hidden lodging fees. Why won't it?
Paying these ridiculous airline fees is maddening!
---
United adds same-day standby travel for no change fees or increased airfare
To give United credit, they're going to start on January 1 offering travelers a perk that Southwest does not offer, which is same-day standby for no charge. One of the most frustrating aspects of flying on a Southwest discount fare is that if you arrive at the airport early, and there are open seats on an earlier flight, you have to pay the difference between your ticket price and the last-minute fare.
Granted, United now claims the no-standby-change-fee trophy, for the time being. However, this no-change-fee will normally mean being squeezed into an almost-full flight. On Southwest, JetBlue, Alaska, and Delta, though there may be a financial penalty for making same-day changes, the flights — until the end of December — will still have middle seats left open.
United's change to their change fee is a bet that basic economy tickets will be upgraded to the main coach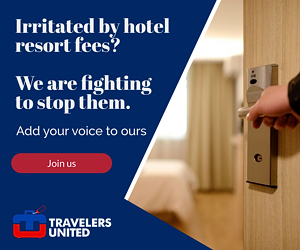 Here's what this change fee change does, and doesn't, mean. First, remember these changes will take place for flights scheduled for 2021. Until then, the current waivers will be the rule. Second, come January, change fees will still apply to international and basic economy airfares. Even when announcing what appears to be good news, United Airlines cannot tell the full truth. It is normally fully specified in the fine print.
These new change fee rules apply only to DOMESTIC tickets. International tickets are excluded. United, however, does waive change fees on all tickets purchased by the end of 2020, like almost every other airline.
This change fee change excludes Basic Economy. The bargain airfares offered by United will not be changeable and will not have no-fee same-day-standby available.
What about waivers and refunds?
It's a change fee waiver, which does not mean you can get a refund. United does have some refundable fares, but they are usually considerably higher. Also, if you change to a cheaper ticket, United will not refund the difference.
For canceled trips, tickets don't have to be changed at the time of cancellation, but tickets must be used within a year. (I have to believe travel will be more possible in 2021, but nothing is certain these days but uncertainty.)
United IS allowing people to change destinations, too. So, a booked ticket, say, to Florida, can be changed to a trip to New York, or vice versa, or whatever. Again, as long as the ticket starts out as a domestic ticket. (Not quite sure yet if a domestic ticket can be changed to an international ticket, but per a United agent today it seems likely, or at least negotiable.)
What about fare differences? 
The $200 change fee is being waived. However, United is NOT waiving the fare difference. Travelers can change a super discounted fare to Hawaii. But if they decide to wait until travel feels safer next year and the fare has gone way up, they will still pay the difference in airfare.
What about changes made without advance purchase? This one got me personally earlier this year as I had booked a cross-country trip to see my son back in June. As it turned out, for several reasons I needed to change it last minute to a trip about two and half weeks away, and the fare with less than 21 days notice was more than double. (In my case, I used mileage for a one-way to reduce the cost.)
Maybe this will work. You may be a person who would only consider a vacation trip if the airfares are really cheap (like many of us). One option might be to book a ticket for a dream destination like Hawaii for dates you think you can travel. Then in the worst case, if you and your partner need to change the dates and the fares have soared, have a closer destination in mind.
There are still many questions about these United change fees
At this point, of course, there's no way to tell, but domestic fares, in general, are quite low until mid-November. It seems airlines are hoping that travel picks up for Thanksgiving and Christmas.
But again, these changes are a good thing, and it will be nice to see if other legacy carriers follow suit. Just remember, airlines in recent memory have never come closer to almost giving tickets away. And, once most Americans feel comfortable in travel again, they won't need to do that.
Janice Hough is a California-based travel agent a travel blogger and a part-time comedy writer. A frequent flier herself, she's been doing battle with airlines, hotels, and other travel companies for over three decades. Besides writing for Travelers United, Janice has a humor blog at Leftcoastsportsbabe.com (Warning, the political and sports humor therein does not represent the views of anyone but herself.)