---
Smartphone apps give valuable assistance to travelers on the move
---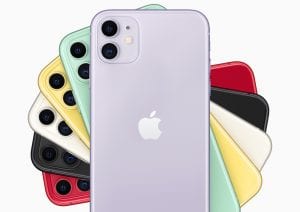 Traveling with a smartphone has become essential because of the assistance it can provide to travelers. While it gives users the critical ability to make emergency and other important calls while away from home, it works even better as a mobile computer that you can carry in your pocket. It allows users to buy tickets of all kinds, board planes and trains, safely walk through cities, translate menus, signs and directions in unfamiliar languages and much more.
There are thousands of travel apps for smartphones. Some are great and others worthless. I constantly test new travel apps and updates of old ones. I look for stability and usability in each one. Here are my eight essential smartphone travel apps.
Travel apps help users create and share detailed itineraries with family and friends

TripIt (iOS, Android – Free, TripIt Pro $49/year)
Few of us have the opportunity to travel at will, so we want to maximize our travel time. To do that, while we should leave open time for spur-of-the-moment decisions that can lead to special moments on journeys, we have to plan much of our trips in advance. TripIt is the best and most comprehensive travel planner I've found.
TripIt lets you create and share detailed itineraries and sync them with your calendar. You can manually insert your reservations or automatically import many by emailing your confirmations to TripIt. If you upgrade to TripIt Pro, as I have, you can also get real-time flight alerts, a seat tracker, refund notifications, and a points tracker, etc.

OpenTable (iOS, Android – Free)
This dining reservation service continues to be the leader for good reason. You can book a reservation at more than 50,000 restaurants around the world in just a few moments and earn dining rewards to use to pay for future meals. You can search for new places to eat using the detailed reviews provided. After booking, you can send your reservation details to friends and family who will be dining with you. I use it at home and while traveling.

Google Maps (iOS, Android – Free)
Google Maps is the best general map software for smartphones. It has the most up-to-date and detailed geographic information of any of the smartphone map apps. Its turn-by-turn directions for a variety of transport methods, by car, foot, and public transportation, are hard to beat. Particularly for international travelers, its off-line maps feature is great, permitting navigation without Internet data use.
Smartphone travel apps can provide important information for travelers on the go

My TSA (iOS, Android – Free)
Getting through TSA (Transportation Security Administration) airport security can be frustrating and time consuming, particularly during holiday travel and peak travel times. This app will let you know about security checkpoint delays and if the TSA PreCheck lanes are open. The app has a comprehensive guide of permitted and banned items packed in checked and carry-on luggage.

Mobile Passport (iOS, Android – Free, $14.00/year for passport scanner/storage option)
This app allows U.S. citizens and Canadian visitors to the U.S. save considerable time during the border entry process at 27 U.S. airports and four cruise ports. No pre-approval is necessary. At participating U.S. ports of entry, dedicated lanes (for free and paid version users alike) are available to speed you to a Customs and Border Protection officer who will review your entry to the U.S. If you're not a U.S. Global Entry member and eligible for Mobile Passport, I strongly suggest using this app.
Smartphone travel apps can help keep travelers safe

Smart Traveler (iOS, Android – Free)
This is an official U.S. Department of State app for use by U.S. citizens and nationals who travel internationally. The app gives you access to the State Department's invaluable country information, concerning U.S. embassies and consulates, entry, exit and visa requirements, safety and security information, health, local laws, etc. It gives users access to State Department travel advisories.
In addition, the app allows users access to their Smart Traveler Enrollment Program (STEP) accounts. STEP is a free service that allows U.S. citizens and nationals to enroll their international trips with the State Department. Through STEP, travelers can subscribe to timely information about safety conditions at their destinations. After entering trip details into STEP, your destinations' U.S. embassies are able to contact you in the event of emergencies and help arrange evacuation, if necessary. The embassies can help your family and friends get in touch with you during emergencies.
Smartphone apps can provide financial information and translate signs and menus
XE Currency (iOS, Android – Free, $1.99 for Pro version)
For international travelers, XE Currency gives users everything they need to convert prices and find current exchange rates. The app, which supports virtually every national currency, can track up to ten simultaneously. (The pro version removes advertising and allows tracking up to 20 exchange rates simultaneously.) Rates are regularly updated via the Internet. The last rates updated are stored for offline use.

Google Translate (iOS, Android – Free)
This app can convert words, phrases and short sentences from one language to another. You can either type or dictate what needs translation. The app does the rest with either a translated text or short synthesized audio.
There are many excellent travel apps that I use. In particular, I recommend all air travelers download and use their airlines' apps. In addition, I search for apps for each of my journey's specific destinations including city, museum, rail apps, etc. Smartphone users can maximize its information and communication power via installed apps.
After many years working in corporate America as a chemical engineer, executive and eventually CFO of a multinational manufacturer, Ned founded a tech consulting company and later restarted NSL Photography, his photography business. As a well known corporate, travel and wildlife photographer, Ned travels the world writing about travel and photography, as well as running photography workshops, seminars and photowalks. Visit Ned's Photography Blog and Galleries.