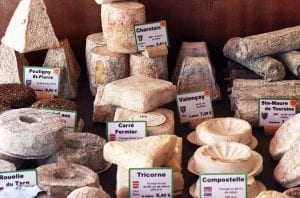 The French are not eating cheese! International travel is stopped and rental car problems pervade the industry.
Eat cheese! France warned 5,000 tons could go to waste, as Canada deals with its own cheese surplus
Most of us enjoy cheese. Personally, I can't seem to live without it. On the other hand, my vegan friends can't figure out the reasons anyone would like cheese. However, during the pandemic, eating cheese has taken a dip. Even the French and the Canadians, pillars of cheese lovers have cut back. Way back. Now the buzz word is, "Eat cheese!"
It seems incongruous, but the famously cheese-loving French have "turned away" from one of their greatest culinary contributions. Since France went into lockdown in mid-March, cheese consumption has decreased by nearly 60 percent. As a result, an industry association warns, more than 5,000 tons of cheese could go to waste if they don't start eating more — and fast.

Typically among the world's top consumers, French people are now being asked to do "what you can for cheese." In addition to changing habits, restaurant closures and declining international trade have contributed to a slump in sales since the pandemic began, Michel Lacoste, the president of the National Council of Appellations of Dairy Origin (CNAOL), told CNN.

Firm cheeses such as Comté or Beaufort can last for months unopened. Soft cheeses — an especially rich category in France, which includes Camembert and brie — have a much shorter window. "For 80 percent of cheeses, the shelf life does not exceed eight weeks. Some cheeses last less than a month," CNAOL said in a press release announcing its #fromagissons ("let's act for cheese") campaign aimed at drumming up support for the industry.
---
READ ALSO ON TRAVELERS UNITED BLOG
4 ways to avoid electronic toll collection penalties
Join Travelers United and get VPN for secure WiFi
---
Why the United States might not open up to international travelers any time soon
Washington is clear on one thing: People from other countries should not be allowed into the United States if Americans still are not allowed to travel to those nations. 
Restoring the flow of travelers into the United States could help boost the economy. In the aftermath of the coronavirus outbreak more tourism will help. The Washington-based U.S. Travel Association estimated that spending by international travelers supported 1.2 million U.S. jobs. Those jobs amounted to $33.6 billion in wages in 2019. It is economic activity that has been wiped out by the pandemic.
But the priority is to restore confidence in U.S. domestic air travel before turning attention to international travel, said Tori Emerson Barnes, an executive vice president with the U.S. Travel Association, a pro-industry nonprofit organization.
Trump implemented a temporary ban on most travelers coming from China, the source of the novel coronavirus outbreak, in January and put similar restrictions on travelers from Europe in March. The United States also halted nonessential travel across its shared borders with Canada and Mexico in March and suspended routine visa services in most U.S. consulates abroad.
Some U.S. airlines would like to resume limited service to China — a major market for them — in June, but the possibility of the Trump administration lifting travel restrictions will be complicated by China's own restrictions on foreign carriers, according to a senior U.S. official who requested anonymity to discuss the matter.

China limits foreign airlines to one flight into the country per week, and planes are only allowed to fly with 75 percent of passenger capacity.
Is this Car Rental's Darkest Hour?
The car rental industry is having its share of problems with the coronavirus shutdown. No one is renting cars anymore. And, the outlook for an influx of domestic tourists to places like Florida and Southern California just doesn't seem to be arriving. Add to that the issue of no foreign tourism and it is
not hard to see disaster arriving in rental car parking lots
. Rental car problems will force changes and some bankruptcies.
Last week, a car rental operator in New England reported seven reservations total for the first weekend in May. They would normally produce 75 to 100 reservations. Mother's Day weekend — which usually commands 90 percent utilization — was at 30 percent. Even that was an improvement from the week previous. Yet that still doesn't account for his lower fleet size.

At the same time, a Fort Lauderdale operator said he broke 10 percent utilization for the first time in a month. Florida will be tough for a while without leisure travel from the Northeast.  More importantly, lacking the high-margin international traveler for at least the rest of the year will make the economy worse.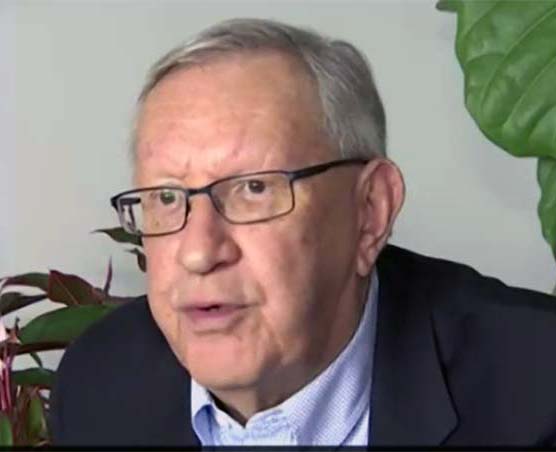 Charlie Leocha is the President of Travelers United. He has been working in Washington, DC, for the past 11 years with Congress, the Department of Transportation and industry stakeholders on travel issues. He was the first consumer representative to the Advisory Committee for Aviation Consumer Protections appointed by the Secretary of Transportation from 2012 through 2018.