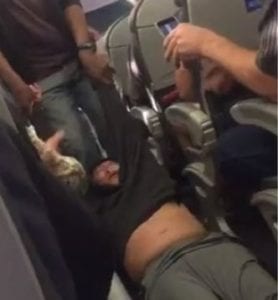 This week we read about Dr. Dao after his life altercation denied boarding battle with United Airlines. We take a look at an important train that runs right through New York City, unknown to most. And finally, we turn our focus to hotel reservation system privacy, or lack of it.
Doctor who was dragged, screaming, from United Airlines flight finally breaks silence about denied boarding
A year ago, Dr. Dao was beaten and dragged off a plane to make room for a group of United flight attendants. The video of his denied boarding beating went viral and eventually Congress actually passed a bill to change the way passengers are bumped off flights when faced with denied boarding. The fact that Congress took direct action is amazing and showed what an effect the video had on the American flying public.
READ ALSO IN TRAVELERS UNITED: Even smart travelers make these 8 passport mistakes
… amid widespread outcry, slipping stock prices and a settlement with the airline, he said the media attention became too much for him to handle. "Get to the point, I have to hide," he told ABC News, explaining that he had to go underground. "I stay for months — months in house."
…
In the interview with ABC News, Dao said he is glad the airline has taken action.

"The most important thing is the accident turned out the positive way," he said.
The Pizza-and-Beer Train: New York City's hidden railroad
Can trains help carry freight through crowded cities? Can they help to get the backlog of trucks off city streets? Well. New York City is testing the effects of freight rail across the Big Apple. The only freight line that crosses the city is being tested for new cargo that may help traffic on city streets.
Most New Yorkers have not heard of the New York & Atlantic Railway, a freight line in the middle of New York City. But the line is growing, as rail freight emerges as a viable option.

City officials have been working to reduce the inundation of trucks on New York's streets. The trucks carry about 90 percent of the city's freight, more than most major American cities, contributing to the city's worsening gridlock and pouring greenhouse gases into the air.

By contrast, the city's rail lines transport just 2 percent of New York's cargo.

To change that, city officials are investing tens of millions of dollars to upgrade the freight train's corridors, including modernizing several rail depots.
READ ALSO: Hotel safety is still primarily on the shoulders of guests
Symantec Privacy Alert: 2 out of 3 hotels leak your personal details
Back in the first years of the Advisory Committee for Aviation Consumer Protections, Travelers United organized a hearing about privacy and travel. At that time one of the major weaknesses in travel privacy was found to be hotels. The lodging portion of the general distribution systems (GDSs) that power virtually every travel agency in the world was via hotel access. We and other witnesses pointed to scores of ways that travel information can be compromised through hotel websites.
It wouldn't be such a major problem, but these hotel systems interface with other computer systems that link to airlines and rental cars and other travel providers. Any weakness in one sector hurts all other travel sectors and makes them vulnerable. Now, a major privacy protection software developer has shown that hotel reservation systems are highly vulnerable.
There should be an uproar.
As Reuters reports, the review carried out by Symantec discovered that two out of every three hotels will leak the booking details of guests. Those details include full names, email address, postal address, mobile number, credit card details (last four digits, card type, expiration), and passport numbers. The information is accessible to third-party websites, advertisers, and analytics companies.
…
If the ease with which personal information is being shared isn't worrying enough, the hotel responses to this review should set alarm bells ringing. Symantec contacted all of them, with the average response time by a hotel data privacy officer taking 10 days. However, 25 percent did not reply within six weeks of contact. One common response seems to be they are, "still updating their systems to be fully GDPR-compliant."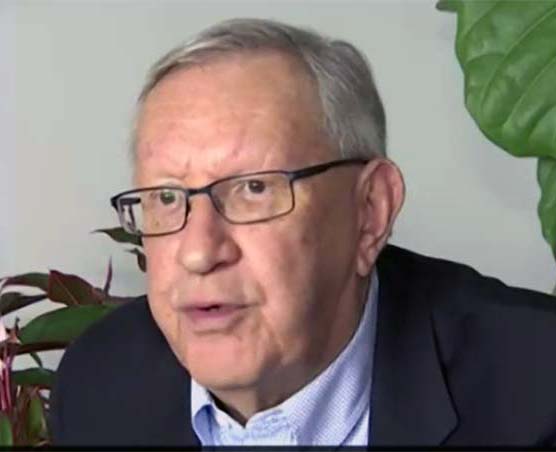 Charlie Leocha is the President of Travelers United. He has been working in Washington, DC, for the past ten years with Congress, the Department of Transportation and industry stakeholders on travel issues. He was the consumer representative to the Advisory Committee for Aviation Consumer Protections appointed by the Secretary of Transportation from 2012 through 2018.