---
The Buccaneer tells a wonderful story of exciting island history 
---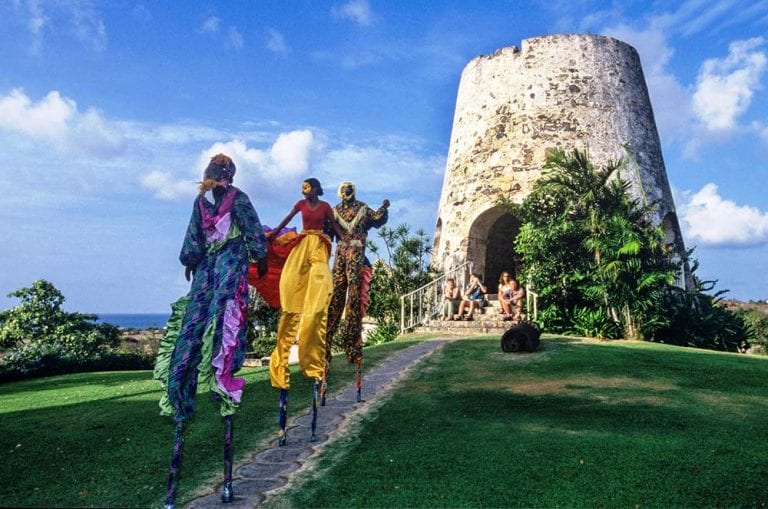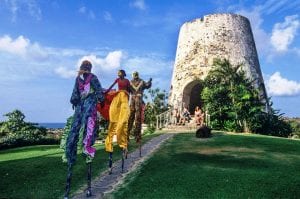 Discovering nature and history at The Buccaneer is unique. The resort run by third-generation family members integrates nature and history into The Buccaneer experience. Guests who check in are immediately and deeply immersed in hundreds of years of the yore.
When two devastating hurricanes lashed St. Croix and the other U.S. Virgin Islands in 2017, It seemed fitting that workers from the Federal Emergency Management Agency made their temporary home here, They were staying at a venerable resort property which has played an integral part in the island's history for centuries.
The beginning of the property's story may be traced back to 1653. A member of the Knights of Malta, a Medieval and early modern religious military order, constructed the first building on the site. When the island was under control of France, a Greathouse was built on the land. After Denmark purchased the island in 1733, at a time when sugar was king in the Caribbean. That building was transformed into a sugar factory. Later, when the demand for the sugar crop dissipated, the estate turned to cattle raising.
What are Rooms to Explore
Author's note: This Rooms to Explore feature focuses upon places to stay throughout the country and the world that becomes part of a visit to a destination. These are resorts, hotels and other accommodations that help to bring the local history, culture, and lifestyle alive in a very meaningful way — where the sightseeing and travel experience begin in the lodging itself. When I'm lucky enough to come across such places, I take pleasure in sharing my fortunate encounter, and my observations, with others.
Three generations of owners keep history alive
Fast forward to 1922. That year, a man named Douglas Armstrong purchased the property. He continued the cattle-raising operation until he and other family members opened The Buccaneer in 1947. He started with 11 guest rooms. That makes The Buccaneer the longest-running family-owned resort in the Caribbean.
Evidence of the past is visible throughout the grounds. The resort reflects the history of the island. The tower of the former sugar mill serves as a romantic setting for weddings. What 250 years ago were slave quarters provide lodging for guests.
History permeates the buildings and grounds of The Buccaneer. Even its own story provides another interesting chapter.
An owner born to manage a unique resort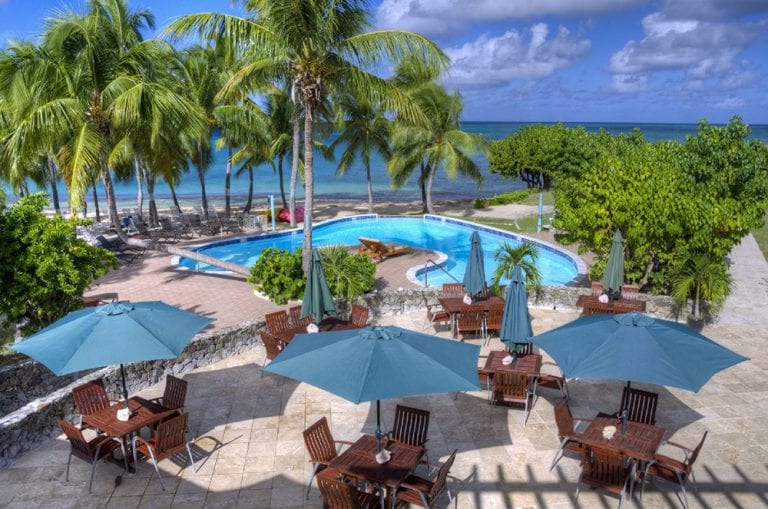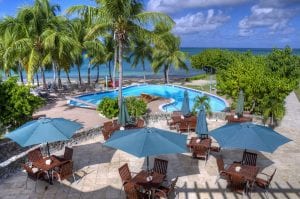 The current Armstrong, Elizabeth, is Douglas' granddaughter. She is an eighth-generation Cruzian, as the locals are known. She began working at the hotel when only 8 years old. First, she picked up litter around the grounds. A year later she graduated to switchboard operator, then went on to learn every aspect of the hotel business.
Her long history with the property is echoed by more than half of the staff, who have worked there for over 20 years. That longevity creates a strong feeling of proprietorship and pride, which is one reason why many guests are repeat customers.
As Greg Racz of New York remarked to me, "I've been returning here with various family members for over two decades."  He added, "The Buccaneer is a wonderful resort where you can be as active or lazy as you want."
READ ALSO: Hotel safety is still primarily on the shoulders of guests
The array of pursuits available to more active types ranges from golf and tennis to snorkeling and scuba diving, from basketball to tetherball. Visitors can add an almost alphabet-long list of other choices (art lessons, fitness center, kayaking, ping pong, salsa lessons, yoga). The challenge becomes finding enough time to enjoy the myriad activities and also work on a tan.
Guests are surrounded by history and entertainment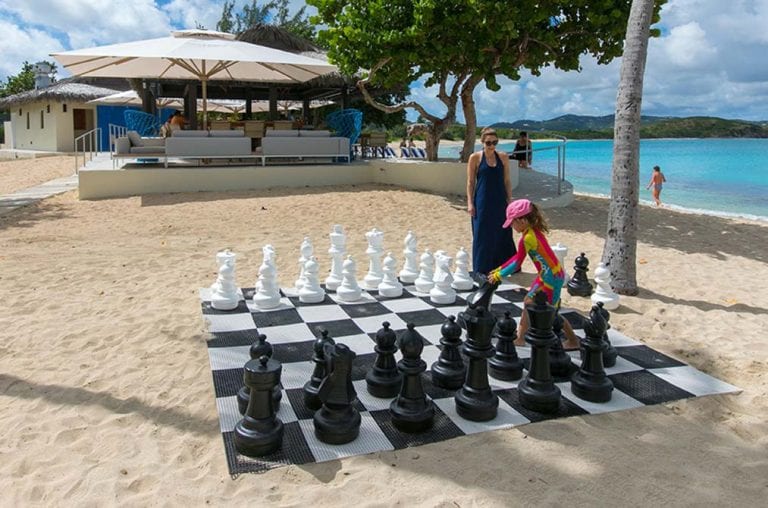 Not surprisingly, entertainment offerings fit comfortably into the constant history lesson that pervades the property. Music played on steel pans or drums introduces guests to that traditional Caribbean sound. Stilt walkers called Jumbie Dancers conjure up memories of "spirit healers." These elevated dancers can see approaching evil or danger.
But even with the long list of entertainment to watch and activities to do — or, for those who prefer, to NOT do – history prevails. The unique appeal of The Buccaneer is the combination of its history, local lore, and how well the resort fits into and works to preserve the surrounding environment.
Among highlights of a stay, there are Elizabeth Armstrong-led History and Nature Tours. Her presentation of facts and figures is brought to life through anecdotes about the property and island.
The surrounding trees and plants add to the magic
Adding to the color, both figuratively and literally, are her up- close-and-personal introductions to the trees, bushes, and flowers that grace the expansive grounds. In fact, some of the trees themselves, such as a tamarind said to be over 300 years old, become part of the story of the estate's history. The names of others – almond and jasmine, calabash and cashew – sound almost like a list of local recipe ingredients.
Given the Buccaneer's close association with its St. Croix home, it seems only natural that the resort is an active and enthusiastic steward of the environment. Three generations of Armstrongs have devoted time and resources to the island's preservation groups. Their involvement in local schools and foundations, sustainable tourism and other initiatives is continuous.
The Buccaneer is part of the St. Croix culture and environment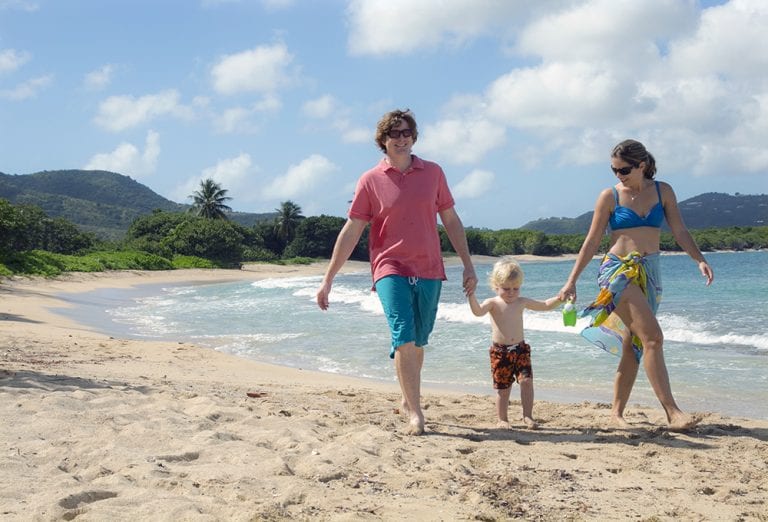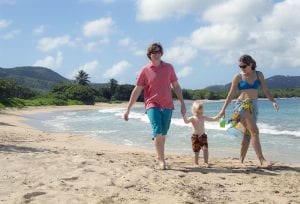 These efforts range from participation in community activities. Projects help protect endangered turtles and support marine and bird sanctuaries. Some of these efforts represent major undertakings, such as surrounding buildings by protected wildlife habitat, producing the resort's own power and water, and serving locally grown produce and "responsibly caught" fish.
ALSO ON TRAVELERS UNITED: Learn to ask yourself this important early check-in question
Others include seemingly mundane but important environmentally friendly practices. These include limiting excessive laundering, refillable in-room grooming dispensers, and even relocating hives of bees found in guest areas to ensure their survival.
Given this attention to The Buccaneer's locale and history, a visit there combines an inviting Caribbean resort getaway with a meaningful immersion in both.
For information about the Buccaneer, call (800) 255-3881 or log onto thebuccaneer.com.

After gallivanting throughout the United States and to more than 75 other countries around the world, and writing about what he sees, does and learns, Victor Block retains the travel bug. He firmly believes that travel is the best possible education, and claims he still has a lot to learn.  He loves to explore new destinations and cultures, and his stories about them have won a number of writing awards.