---
There is more shame to go around…some not fully reported in the media.
---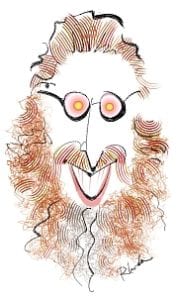 This was a denied boarding fiasco. Inquiring minds want to know why four members of the crew for another flight were trying to board a flight that was already full and otherwise ready to depart. Why was the airline willing to remove paying passengers to make room for the deadheading crew? Did the airline have the legal right to remove a paying passenger who has already been given a boarding pass and seated? Who called the police? And, what authority did the airport police have in this situation?
I've held off on posting this while I tried to find out more about the back story of this denied boarding fiasco and identify who was really responsible. But since none of the airlines involved have chosen to talk to me, despite my diligent efforts, and many questions may be answered publicly only at trial (or never publicly if the likely lawsuits are settled out of court), here's my educated guess as to what happened and who's responsible.
There's plenty of blame to go around in this denied boarding fiasco:
The as-yet-unnamed police
, who
worked for the city of Chicago and accredited as law enforcement officers
, although through an agency
independent of the Chicago Police Department
 (more on that below), deserve much more serious sanctions than they have received to date. So does the city of Chicago for its
continuing failure
to hold any of its multiple police forces accountable or rein in their bigotry and brutality. (Full disclosure: I write this as a former Chicago resident and victim of "minor" but routine Chicago police torture who still feels the pain of my police-inflicted injury occasionally, more than 35 years later.)
United Airlines
 — the airline most passengers thought was operating the flight — shares significant blame, especially for its initial choice to defend the actions of the police who roughed up the passenger and of the gate agents (who may or may not have worked for United) and/or the flight attendants and pilots (who definitely didn't work for United) who called in the police to bring an end to this denied boarding fiasco.
But some of the responsible companies have yet to be sufficiently shamed, and some may not yet have been publicly named.
For starters, this flight wasn't operated by United Airlines. It had a United Airlines flight number, but it was a
Republic Airlines
flight operated by Republic Airlines pilots and flight attendants and under the operational control of Republic Airlines management.
…
What, if anything, does this say about who was responsible for the decision to put a deadheading crew on the flight at the last minute, at the expense of paying passengers?
The division of operation and financial responsibilities for decisions like this denied boarding fiasco is spelled out in interline agreements between the "marketing" airline" (United) and the operating contractor (Republic).
Editor's note: Republic Airlines was flying under the United Airlines contract of carriage as a subcontractor. The involuntary denied boarding should have been handled according to DOT rules and the United Airlines Contract of Carriage. This denied boarding fiasco would have been averted.
There are sometimes good reasons, I should note, to bump paying passengers to put a deadheading crew on a flight to be in position to work some subsequent flight. That can be necessary on short notice if a scheduled crew member gets sick, or the planned crew "times out" due to delays on earlier flights.
Airline crews are subject to a
complicated set of

FAA

regulations
limiting how long they can work at a stretch and how long the rest periods they receive must be. If a crew has been scheduled to work a flight that will take them close to their time limit, even small delays before departure can cause them to time out, or reach a point where they would time out before the flight reached its destination…delays may create a situation where the pilots still have time to work the flight, but will be required to take a rest break at the destination and won't be eligible to work the return flight or their next scheduled leg…. Better to offload four passengers to make room for two pilots and two flight attendants than to cancel the onward or return flight that will inconvenience and delay seventy passengers in the case of a regional jet, or several times if the cancellation has ripple effects through the later schedule.
Airlines make business choices with respect to both passenger reservations and crew scheduling that can save them money (if all goes well) but make bumping or offboarding more likely, and its consequences for passengers more severe.
Over the last fifteen years, United (which, as discussed above, had total control of reservations and ticket sales for this flight)
increased the average percentage of seats filled by paying passengers
from 72 percent to 86 percent — cutting the number of unsold seats on a typical one of its flights in half. That's good for profits, but drastically reduces the airline's ability to cope with unexpected dips in the number of no-shows, flight cancellations, or other operational irregularities.
…
I wanted to ask Republic who provides their crew scheduling and positioning software; what events led Republic to deadhead a crew from Chicago to Louisville that evening; when their operations personnel responsible for crew scheduling and positioning learned of those events, and when they passed that information on to the gate agents.
This brings our story to the point at which Republic took seats already occupied by paid passengers out of inventory.
Can an airline legally revoke a boarding pass after a paid passenger has boarded?
Normally, if passengers already seated on a plane have to be offloaded for some operational exigency, the first passengers asked to deplane will be "non-revenue" passengers. I've seen it done, and they left with so little fuss that most other passengers didn't even realize what was going on. It's part of the deal: If you are flying on employee or other industry free or discounted passes, you are subject to a dress code and to offloading to accommodate revenue passengers. But this is rare. A retired United employee told me they've only been asked to deplane once in more than 25 years of non-revenue pass travel.
It's also possible, although rare, for two passengers to be issued boarding passes for the same seat, and for the error not to be discovered until both of them are on the plane. I've seen a passenger told to deplane in such a situation.
The gate agents offered $800 in airline scrip to anyone willing to deplane, which from past observation I think is the maximum that was allowed by United policy… Obviously, the gate agents should have been allowed to offer more, and in cash, as Federal law requires.
…
The
U.S.
Department of Transportation should make clear to all airlines that they can't hold passengers to "policies" or conditions that aren't included in their published tariff, and that this restriction on photography on a common carrier would violate the First Amendment even if it were moved to the airline's Conditions of Carriage.
I can't resist noting that the perfect segue from the previous
United Breaks Guitars
fiasco to the current flap over a Republic Airlines flight operated in the name of United Airlines is Tom Paxton's classic
Thank You, Republic Airlines (For Breaking the Neck of My Guitar)
. It's one of his self-styled "short self-life songs" that's remained relevant longer than he probably expected. Its final line about airline bankruptcy resonates with respect to today's Republic Airlines, even though it
has no relationship to the earlier Republic Airlines
: "There could be no satisfaction greater than if / You should be the next to go the way of Braniff!"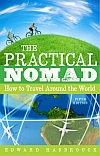 Many of Edward's readers and

NPR

listeners who heard him interviewed on

WBEZ

in Chicago last week about air travel and class, have been asking for his take on the airline passenger dragged off a plane by police at

O'H

are Airport on April 9th. This is an edited and abbreviated article about his take on this episode. The full article can be found at https://hasbrouck.org/blog/archives/002292.html