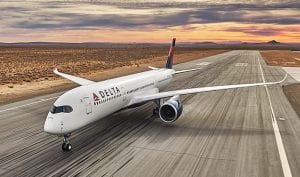 Delta promises no middle seats until the end of September. Come early to discover empty Italian museums. And, get ready for touchless hotels post-coronavirus.
Delta promises no middle seats through September 30
Consumers are praying for a uniform way to handle coronavirus control on airplanes. I don't think one is coming soon. In the meantime, Delta's empty-middle-seat option is a good alternative. No middle seats together with a face mask and with disinfecting towelette will allow passengers to gain confidence. Southwest Airlines has committed to only booking flights to 50 percent capacity.
The real solution will come when DOT mandates basic programs to keep COVID-19 at bay. The airlines will howl loudly, but passengers will breathe a sigh of relief. Plus, airlines and aircraft manufacturers will be happier. I believe that even the flight attendants and pilots may support such a DOT regulation that would end after six to 12 months.
Delta Air Lines said it would continue to block all middle seats on its aircraft through at least the end of September.

In addition, the airline will cap seating at 50 percent in first-class cabins, 60 percent in coach, premium economy, and premium economy lite, and 75 percent in Delta One business-class cabins.

On smaller aircraft with seating in a 2×2 configuration, Delta said it will continue to block some aisle seats as well.
Italians rediscover their museums, with no tourists in sight
After three months Italy's museums are opening for a local crowd. Pompeii will only allow 400 visitors at a time to visit. The Borghese Gallery is also opening to limited visitors. That is the rule for the bulk of Italy's museums. When the country fully opens, this may be the time to visit if you want museums to yourselves.
For lovers of Venice, even in the old days of mass tourism, solitude could be found. They can walk a couple of alleys or canals away from the main tourist treks. Tourists only need to spend the night when Venice is quiet. Hardly a tourist is to been seen even before the coronavirus in Dorsoduro and along the Giudecca Canal. Or wander along the Rio del Misericordia to discover student haunts and wine bars packed with locals at Birreria Zanon, Al Timon, La Vecchia Papussa, or Paradiso Perduto.
Though she lives in Rome, Simona Toti, a statistician, said she hadn't seen the Sistine Chapel for years "because of the mobs."

While online reservations have shortened the mile-long queue that once snaked along the walls of Vatican City to the museum entrance, many Rome residents are still daunted by the crowds, and the crowding. "Normally, it's so packed that you just can't appreciate anything," Ms. Toti said.
Across town, at the Colosseum, which also reopened Monday, Margherita Blaconà and her teenage daughter Asia were enjoying a tourist-free tour as part of a 45-minute visit of the amphitheater, which now permits only 14 people to enter every 15 minutes.

At the Uffizi in Florence, which opened Wednesday, black dots have been glued to the floor in front of the museum's heaviest hitters — works by Botticelli, Piero della Francesca, Michelangelo, Raphael and Caravaggio — to ensure that people maintain social distancing. The gallery has halved the number of people who can visit at any time, to 450 from 900, and capped guided tours at 10 people.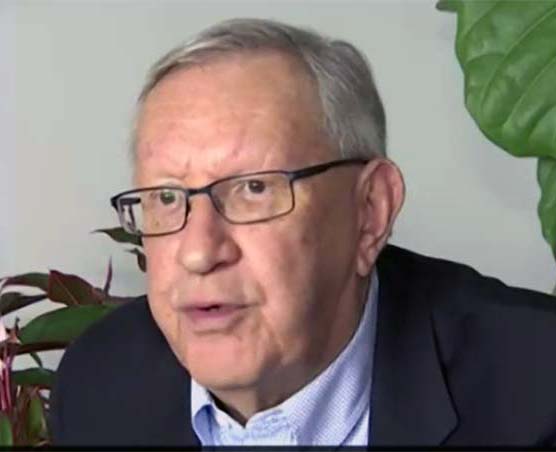 Charlie Leocha is the President of Travelers United. He has been working in Washington, DC, for the past 11 years with Congress, the Department of Transportation and industry stakeholders on travel issues. He was the first consumer representative to the Advisory Committee for Aviation Consumer Protections appointed by the Secretary of Transportation from 2012 through 2018.