---
Dad, thanks for the gift of travel
---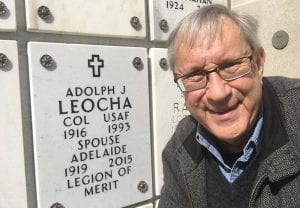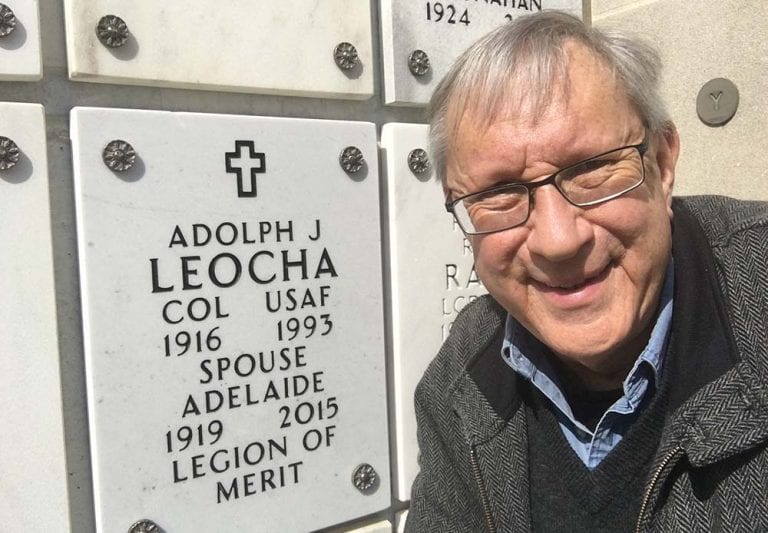 It's Fathers' Day tomorrow. I was lucky, I had a father who gave me the gift of travel and I am still traveling. Plus, besides travel and a chance to see another side of the world, his advice on work and life still rings true.
My dad was an Air Force officer. He eventually became the top-ranking colonel in the Air Force and didn't make general because, in the end, he chose family over career. But during the first 18 years of my life, we traveled across the Atlantic, through America's southeast, and to Europe. I lived on two continents, in multiple homes, went to seven schools, and visited 21 states and 35 countries.
Some might say, "poor soul," but I reveled in the change and every time we moved our family grew stronger because that was our constant.
ALSO IN TRAVELERS UNITED: Lessons from my Mom about travel and understanding
From Montgomery, Alabama, my family moved to Falls Church, Virginia. Then, we headed to Naples, Italy, on an old troop transport, The Hodges. We lived in Naples for four years.
My first foreign gift of travel was to Naples, Italy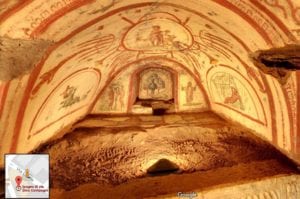 I remember learning to ride a bike on the roof of our apartment building. I got warm milk squirted into my face by the farmer's wife who lived behind our apartment building. I started school in an Italian kindergarten wearing a smock and bow. My brother and I watched the Naples Grand Prix roar in a circle around our apartment. We went underground to visit the catacombs. As kids, we clambered around the ruins of Pompeii and ran races around the towering Greek ruins of Paestum. The family spread towels and watched the 4th of July fireworks over the military beach. And, we bounded on whitecaps while sailing on the small boats between downtown Naples and the Isle of Capri.
After Naples and Capri, it was New York and DC
Later, the family headed back to New York City on an ocean liner. The gift of travel kept giving. Once again, we settled in the Washington, DC area. My father worked at the Pentagon on the Joint Chiefs of Staff and, later, as an instructor at the Industrial College of the Armed Forces at Fort McNair. We had the opportunity to go boating on the Potomac River on the Admiral's barge, play at Great Falls and work out at the Pentagon Athletic Club, and visit every museum along The Mall.
We drove regularly between DC and New Hampshire and New York City, where my dad's and mom's parents lived. Every trip was an adventure. (Honestly, though, I think I have experienced the New Jersey Turnpike enough.)
We would spend a day in the New York City subways riding from the Bronx to Battery Park, visiting museums and eating at the "Automat." I remember the Hayden Planetarium the best. My grandparents lived next to the Bronx Zoo, so there were plenty of days wandering through the animals and, later, watching the trains roll by and waving to engineers and passengers.
In New Hampshire, we were lucky enough to have a great family camp on Lake Sunapee, where I learned how to catch fish. But I was never too good at getting them off the hook. I remember, more than once, my brother and I racing up the stairs to the cabin with fish flipping around on our hooks at the end of fishing rods. We would dangle them over my mom and dad's bed asking for help to get the little sunfish and small-mouth bass off the line.
A tour of factories in America's heartland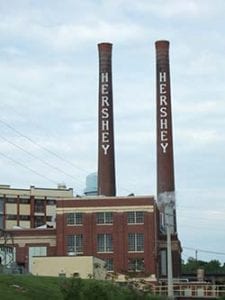 During the summers, travel was part of our family tradition. One summer we all piled into our station wagon and struck off across New York and Pennsylvania to Michigan, Illinois, Wisconsin, Indiana, Ohio. It was a trip to visit the industries of America. We visited about a dozen factories and I experienced motel after motel.
In Rochester, it was the Kodak Factory. In Corning, glass was pressed and formed. In Kalamazoo, Frosted Flakes were toasted and coated with sugar at Kellogg's, and we watched Upjohn vitamins being created and rolling along assembly lines. In Detroit, of course, we headed to The Rouge, home of Ford. In Milwaukee, the family watched Miller Beer being brewed and bottled. In Chicago we spent hours in the Museum of Science and Technology.
On the way back home we stopped in Dayton, Ohio, to see tires being made at Goodyear. Then we rolled into Pittsburgh to see steel being poured. And, as if for dessert, we stopped in Hershey to see chocolates being made.
Dad barked out country names and I would point them out on a map
At home, my dad was a drill sergeant when it came to maps. Every night before going to sleep he would bark out country names and I would point out the country on a giant world map that hung over my bed. I still remember him calling out, "Madagascar! Novaya Zembla! Scotland! Fiji! Alaska! Spain! Timbuktu! Argentina! Indochina! Kenya!" I got pretty good at that game.
Later, we headed back to Naples, Italy, again
After I finished junior high school in Arlington, Virginia, our family moved back to Naples, Italy, again. It was another gift of travel.
This time we flew on a Pan Am 707. We moved into a new apartment with an expansive view over the Bay of Naples. I woke up to the sweeping panorama of Naples, Vesuvius, Sorrento, and Capri, with the bay being churned by ocean liners, hydrofoils, speedboats, and sailboats. I didn't realize how lucky I was.
Our summers in Italy were designed to take maximum advantage of being in Europe. Our family bought a VW van and the necessary camping stuff like a tent, folding table, gas stove, lanterns, sleeping bags and so on. We would pile into the car during the first summers and strike off to beaches on the opposite side of Italy and along the Riviera.
Later, our camping trips began to encompass the rest of Europe. Trips would absorb my dad's 30 days of vacation and he would fly back to Naples and work. Then, my mom, my two brothers, and I would continue along the camping path. We would rent bicycles in Amsterdam and pedal madly alongside the canals. We traipsed through Tivoli Park in Copenhagen. We watched the midnight sun, climbed through Hamlet's castle, rode the Paris Metro with its rubber wheels, and climbed the Eiffel Tower.
READ ALSO: Great travel memories — pressed between the pages of my mind
If we didn't know history and art, we had to learn
My mom would read us history about each town and castle and point out the differences between Gothic and Romanesque arches. She brought opera glasses so we could see the frescoes along the ceilings of cathedrals. We got to ride gondolas in Venice, sightseeing boats in Amsterdam, slick rails down into the salt mines in Salzberg, carriages in London and barges along the Danube.
First a Eurailpass and then a VW Van
My folks sent me on organized Intourist trips to the Soviet Union. They bought me a Eurailpass and sent me off for two weeks with my backpack, Youth Hostel card, no real itinerary and $5 a day in my pocket.
When I graduated from high school, Dad gave me the VW van. My brother, two friends, and I took off on our own camping trip across Europe. We had a blast. Little did we know that my dad had adjusted the gas pedal to keep us from driving too fast. Of course, it made driving over the Alps very slow, indeed.
But, the life of four high school grads on the road was a heady experience, even at a top speed of 100 kph. We looped through Europe from Austria to Germany to Denmark and across to Sweden. In Stockholm, the discos closed by pulling the blinds up at 1 a.m. and letting the sunshine in. I thought I had lost a friend to a beautiful Swedish girl one night. Eventually, we kidnapped him and took him to Oslo with us.
Travel was in my DNA and it still is this Father's Day.
After that summer, I headed to the University of New Hampshire. I still would fly home on holidays to visit Dad and Mom, who had retired in Naples, Italy, after a couple of years working as an executive in London.
I guess travel is in my DNA. I am happiest when I am moving, discovering new places, meeting people, and enjoying new friends from around the world.
Thanks, Dad, for setting me on such a wonderful path of life. Every day is special and every gift of travel is an adventure because of you.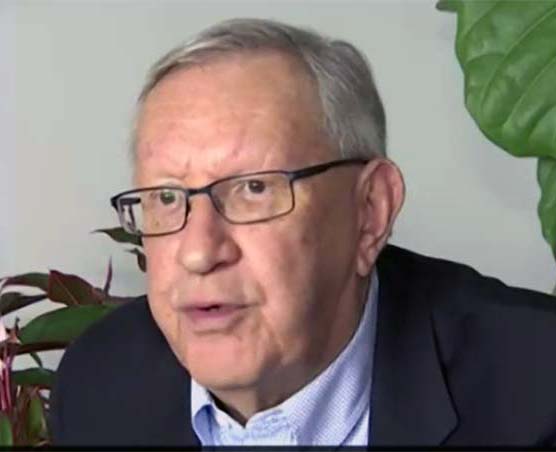 Charlie Leocha is the President of Travelers United. He has been working in Washington, DC, for the past 11 years with Congress, the Department of Transportation and industry stakeholders on travel issues. He was the first consumer representative to the Advisory Committee for Aviation Consumer Protections appointed by the Secretary of Transportation from 2012 through 2018.