---
The good and bad of customer service and a great new app feature
---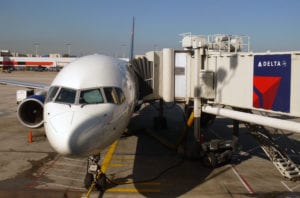 Today we ponder the state of customer service at airlines — miserable customer service from Delta Air Lines (yes, we are piling it on) and great customer service from Southwest Airlines that shows profitable airlines can care about their passengers. In between, we look at new features from one of the most-used apps on smartphones, Google Maps. I love the parking marker.
This post is not about Delta Air Lines (it's about all airlines and more)
Customer service in our country is in the toilet for most companies. Even when the service is good, there aren't enough workers to provide that good service, making the overall service bad. The author of this piece said, "I wrote this post yesterday, while folded into my rear seat. I couldn't extend my arms in that seat, so I typed like a tiny-armed T-Rex on a laptop wedged between my body and the reclined seat in front of me."
This month it has been the airlines, day after day being caught in the process of extreme anti-consumer activities. Worse, the anti-consumer attitudes are clearly sent to the workers by anti-consumer CEOs and upper management. This disregard for consumers spreads across our entire economy. Stores are cutting back on workers. Airlines are squeezing in more passengers by cutting legroom. Insurance companies learn that saying, "No," to claims makes many go away.
Ann Handley in the beginning of this article notes, "The bar for impressive customer care is so low, in fact, it's practically on the ground, lying like a stick in the dirt—right alongside our humanity. All companies need to do, to deliver good service, is do the minimum."
Today I flew from Boston to Atlanta, to connect to Omaha; both Delta flights. The Boston flight was delayed for some never-explained reason, which made the connection in Atlanta tight. Three of us from Boston were trying to make that connection—we had maybe 20 minutes to hoof it between terminals in Hartsfield-Jackson, which is Delta's hub.
So we hustled. We arrived with 4 minutes to spare after some robust cardio through the terminals. The plane was still parked there at the gate (yay!), but the door was closed (boo!).
BREAKING: As we are standing there, begging to be let on the plane, my phone buzzes with an alert from Delta. My flight—the one in front of me, the one I can't get on—is delayed by 10 minutes.
The Delta gate agent initially refused to open the door. But then she relented and opened the door to let on only one of us (not me.) The passenger allowed on apparently had a niece already on the aircraft.
So what about the remaining two of us? Delta had reassigned our seats.
Google map tricks

Google keeps improving its map product. The company just rolled out a new group of improvements. The one that excites me the most is one that allows me to note where I parked my car. Many cities have grids that make one block look the same as the next.
Case in point: New York City. I have lost my car there after a series of parties (alcohol was involved). When deciding to head home after party number four, I had forgotten whether the car was on 71st Street between Lexington and 3rd Ave., or on 70th between 2nd and 1st. Believe me, everything seemed to look the same.
This is when the new Google parking location feature would have been a godsend.

Let's pay tribute to the airline that did everything in its power to help a mother in need
After a week of stories featuring the worst of airline customer service, it is nice to hear a story about excellent customer service. Of course, this tale comes from Southwest Airlines, one of the last airlines that seems to understand that customers are human beings, not just self-loading cargo. This time a passenger was removed from a flight for a humane reason.
It turned out that Peggy's Uhle's 24-year-old son had suffered a serious head injury and was in a coma in Denver, Colorado. Peggy had barely taken in the shocking news before a staffer explained that the airline had reticketed her on the next direct flight to Denver and arranged all of the other practical details. For free, of course!
"They offered a private waiting area, rerouted my luggage, allowed me to board first, and packed a lunch for when I got off the plane in Denver. My luggage was delivered to where I was staying, and I even received a call from Southwest asking how my son was doing," Peggy told BoardingArea.com.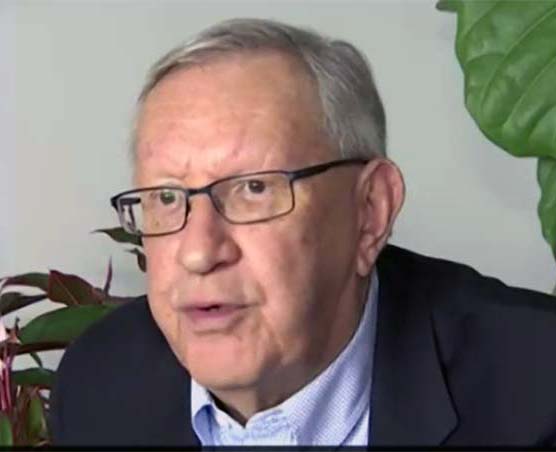 Charlie Leocha is the President of Travelers United. He has been working in Washington, DC, for the past 11 years with Congress, the Department of Transportation and industry stakeholders on travel issues. He was the first consumer representative to the Advisory Committee for Aviation Consumer Protections appointed by the Secretary of Transportation from 2012 through 2018.