---
The promise of a light at the end of the tunnel is helping psychologically
---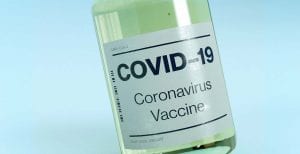 The announcements by Pfizer and BioNTech as well as the vaccine being tested by Moderna are already changing the US. It is a miracle! These vaccines are working already having a positive psychological effect. Yes, hospital admissions are skyrocketing. But, the population is realizing that there is an end in sight for this pandemic. And, people's behaviors seem to be changing.
Yesterday's story in this blog by Christopher Elliott that many families should reconsider their holiday get-togethers shines a light on one of the most obvious changes. Before the announcement of the vaccines, no one could imagine the public agreeing that staying home may be better than gathering. Better than heading to a crowded, and perhaps contentious, family Thanksgiving dinner. Vaccines are working.
I have heard stories about families canceling Thanksgiving plans.
This morning, the Centers for Disease Control (CDC) got into the act as well. That group of government scientists has also recommended not traveling for Thanksgiving. The story was published by National Public Radio (NPR) and made a splash across the country. The CDC implored Americans to not travel home for Thanksgiving and Christmas. Their pitch was vaccines are working. There is light at the end of the tunnel.
The Centers for Disease Control and Prevention is strongly recommending that people stay home for Thanksgiving to help prevent the spread of the coronavirus. With the holiday one week away, the agency issued a statement that taking a trip to see loved ones is simply inadvisable right now.

"Travel may increase your chance of getting and spreading COVID-19," the CDC explained in an advisory released Thursday. "Postponing travel and staying home is the best way to protect yourself and others this year."

The better bet, the CDC advised, was for people instead to spend Thanksgiving with the folks with whom they have been living for the two weeks leading up to the holiday.
The travel industry howls, but the masses respond to common sense and a coming vaccine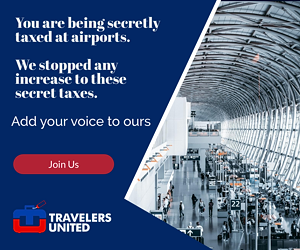 Flashy advertising and deep-seated desires are being passed by for hopes of a virus-free future. Even though some folk waited until the last minute to make airline and hotel reservations some are canceling plans just made. They are willing to wait a short time. But, no one wants to wait forever.
Many people that I speak with have a new assessment of the COVID-19 pandemic since they learned vaccines are working. They are willing to be stuck close to home for the next four to five months if it appears that vaccines are working. There may be a light at the end of the tunnel.
READ ALSO: News of the death of travel is premature
The reality that useable vaccines are in the final phases of testing is having a real psychological effect on Americans. It is based on common sense. As long as everything was a promise to "might" happen, it was dismissed as Presidential pie in the sky. But, when Dr. Fauci echoes the vaccine developments and added his personal enthusiasm, America is responding to a tested and emerging truth.
For months we have been told to wear masks, maintain social distance, and wash our hands
We know the mantra by heart. Now, many are taking it seriously. I saw someone who never wears a mask in grocery stores strolling by the beans and franks with his mask on! Far be it from me to say anything, but I was pleased.
This is a disease that we share. If we stop sharing, it will go away. And, now that there is a coming vaccine, there is a reason to be more careful about sharing. Another friend used to claim that he didn't want to stop living life fully just because he may catch COVID. Today, he told me that he can now wait until the vaccine comes. He has converted to the mask, social distance, wash hands world.
READ ALSO: Scores of passengers suffer illness on airlines
Hospitalizations are soaring — does that make a difference? 
Yes, I know that COVID cases are spiking across the country and no one really has a good answer. However, with vaccines on the way, the public seems willing to follow the mantra of masks, social distance, and washing hands. I sense a feeling of public relief. There is an end date to the pandemic. Life under semi-lockdown is not indefinite.
Of course, the rising coronavirus cases are concerning. My friends have said that they expected Americans to stop traveling because there were spikes in the virus everywhere. I disagree.
Packed hospitals and reports of death have always been a reality. And even with more deaths here at home than our country has suffered in all our wars, big and small, many attitudes did not change. The big change has been Phase III testing of a vaccine. The long-promised vaccine is a reality — in record time. If Trump could have gotten the vaccine development to happen only a month earlier, he may have been reelected President.
More help is coming — nose sprays, more accurate tests, and better medical procedures
A new nose spray has been tested at Johns Hopkins. And, another preventative is being tested at Columbia University. These are all adding to a growing sense that America really is turning the corner. More accurate and rapid tests are being deployed for airlines and cruise lines. Plus, for those who catch the virus, new medical procedures have eliminated the fears of certain death.
I remember a children's book about a train that kept saying to itself, "I think I can, I think i can, I think I can." As a country, we are chugging toward a common goal and our national stress level is dropping.
Americans are willing to change behaviors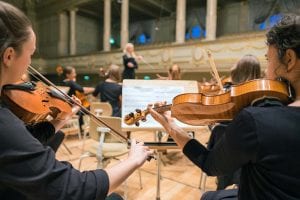 It looks like having to stay out of packed bars will not last forever. We can see an end to remote learning in elementary schools. The cleaning lady can come back to my house. I can have dinner parties.
Vaccines are working. We just have to make it through this winter. Restaurants will be opening again. Soon, I may be able to attend a symphonic concert. Or, enjoy a folk singer strumming his guitar in a club.
This will be a springtime to remember for more than only crocuses poking through the grass, tulips adding color to streets, redbuds on trees, and brilliant blossoms. We will be living through real societal and cultural awakening.
---
Vaccine photo by Daniel Schludi on Unsplash
Violins photo by Manuel Nägeli on Unsplash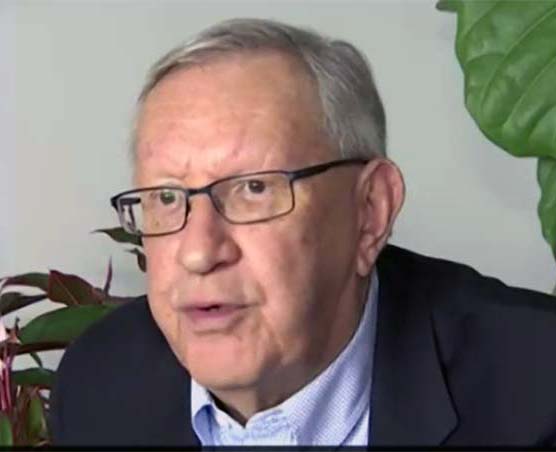 Charlie Leocha is the President of Travelers United. He has been working in Washington, DC, for the past 11 years with Congress, the Department of Transportation and industry stakeholders on travel issues. He was the first consumer representative to the Advisory Committee for Aviation Consumer Protections appointed by the Secretary of Transportation from 2012 through 2018.