---
Four Senators call for COVID-19 bailout requirements to be added to any aviation funding
---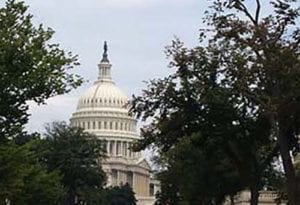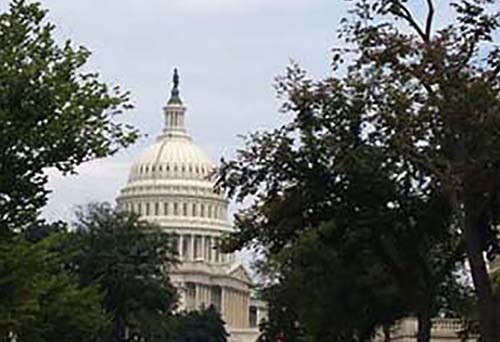 U.S. Senators Edward J. Markey (D-MA), Richard Blumenthal (D-CT), Sheldon Whitehouse (D-RI), and Tammy Baldwin (D-WI) have called for basic consumer and worker protections. These protections should be in any coronavirus financial assistance for the airline and cruise industries. They have outlined a list of ten bailout requirements that should be met before issuing federal aid.
"While we agree that financial assistance may be necessary for some of our industries most impacted by the ongoing pandemic, we strongly believe that any such legislation must include conditions that will protect both consumers and workers in the travel industry," the Senators wrote.
Here are the Senators' ten COVID-19 bailout requirements
The Senators request that the following language be included in any travel industry bailout package. These requests are made in light of historical lessons, as well as the current need to protect travelers.
Prohibit airlines charging fees, including cancellation, change, and bag fees, that are not reasonable and proportional to the costs of the services actually provided;
Require that the Federal Aviation Administration finalize its minimum seat size requirements (pitch and width) within 90 days of passage of a stimulus bill;
Improve air travel safety and close service gaps for passengers with disabilities;
Prohibit any airline or cruise line company from waiving liability for past actions of the company;
An emergency physician and a sufficient number of qualified medical staff members must always be available and present on a cruise ship;
Passengers on a cruise ship must be given an initial safety briefing on the ship's medical facilities and procedures;
Cruise ships must be in compliance with leading health care guidelines, and ensure that every crew member has received basic life support training and is certified in cardiopulmonary resuscitation;
Require that any direct assistance to affected industries is tied to keeping front-line workers employed. Benefits must be shared with employees;
Prohibit subsequent stock buybacks, increased executive compensation, and other non-workforce expenses;
Prevent any company that accepts financial assistance from rejecting or abrogating collectively bargained agreements during any bankruptcy proceeding for 5 years following the last payment of such assistance.
Airline consumer protections are needed as part of any bailout
These COVID-19 bailout requirements are regularly debated in Congress. Plus, they are studied by the Department of Transportation. However, after years of study and debate, no actions have been finalized. The group of Senators is linking their support for any funding to the inclusion of these changes into any new funding grants.
"We cannot permit the airline industry to obtain federal assistance to weather the coronavirus and then return to these predatory business practices after the crisis. We must also avoid repeating the mistakes of the airline bailout that Congress enacted after the September 11th attacks. [Congress] provided cash, loans, and insurance to help the industry without offering sufficient protection to employees. As a result, the bailed-out carriers paid shareholders but not front-line workers. Employees were forced to concede billions of dollars in wage and retirement concessions after many airlines ultimately declared bankruptcy."
Cruise line consumer protections are included
The Senators also demanded assurance from the cruise line industry. They are to implement basic health and safety practices in their regular operations ahead of any federal assistance.
"A unique and complex set of international rules governs the operations of the ship and the health and safety of passengers. Unfortunately, these rules seem to be designed to protect the cruise ship industry from any kind of liability, rather than to protect the health and safety of passengers. Incident after incident has proven the existing framework is insufficient and there remains more work to be done to protect passengers. We cannot permit the cruise line industry to obtain federal assistance to overcome the coronavirus until – at the very least – the industry adopts necessary medical and safety standards."
Here is a copy of the full letter sent by the Senators to their leadership.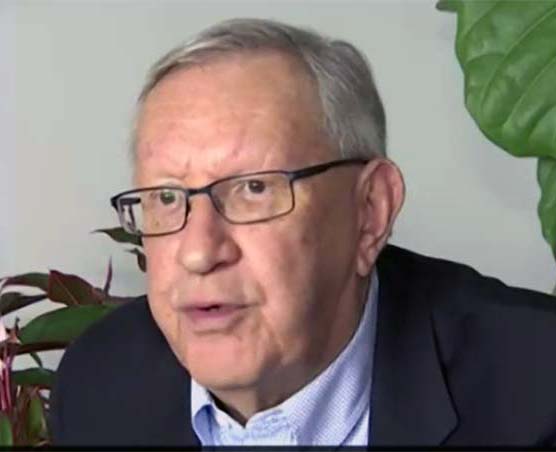 Charlie Leocha is the President of Travelers United. He has been working in Washington, DC, for the past 11 years with Congress, the Department of Transportation and industry stakeholders on travel issues. He was the first consumer representative to the Advisory Committee for Aviation Consumer Protections appointed by the Secretary of Transportation from 2012 through 2018.