---
The coronavirus silver lining may be clearer air and new rules allowing for changing flights when sick
---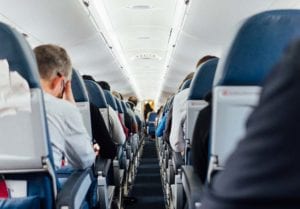 Whenever there is a crisis, there is an opportunity. For consumers, the obvious opportunities with the coronavirus have to do with the prevention of the spread of the virus. Airlines need to pay attention to how they handle coronavirus carriers.
If airlines start allowing the sick to cancel flights, it will be a win for consumers. Environmentalists can see pollution dropping by looking at satellite photos. The benefits of lower emissions are clearly here. And greenhouse gas is continuing to drop together with traffic across the planet.
Let's stop boarding sick passengers and give them a way out of flying
As the nation is being rocked by the coronavirus outbreak, airlines still board sick passengers onto planes with diseases other than COVID-19. Sick passengers continue to be forced to fly, while the current new virus wreaks havoc with airline operations.
It is hard to understand or even believe. The initial bailout bill that granted the airlines more than $50 billion had no social distance requirement. There is no requirement to maintain a certain distance between passengers at airports, in security lines, or aboard aircraft. Plus, the old rule that passengers with a doctor's note could change or cancel flights without paying extra fees was removed by airlines.
Business Insider notes that in a study conducted by microbiologists hired by Travelmath, seat-back tray tables are a hotspot for bacteria. In the study, microbiologists found an average of 2,155 colony-forming units (CFU) per square inch on tray tables collected from four different planes And, if you are sitting next to someone with a cold, the flu, or pneumonia, all bets are off.
The CDC recommends "people sick with flu stay home and avoid travel for at least 24 hours after their fever is gone." However, airlines charge passengers extra fees to do that. Passengers pay a whopping cancellation fee. The change fees are $200 for domestic flights and $300 (and more) for international flights. Plus, airlines then charge passengers the last-minute airfares. Those fees can add hundreds of dollars to sick passenger expenses.
We thought the perfect coronavirus silver lining would be the reversal of the current airline sick-passenger policies.
Charging the sick extra to change their flights is totally counterproductive. There is no better way to spread any disease. Even today, should a passenger arrive and claim to have the coronavirus, they must pay extra to change flights. When a sick passenger asks for a change in flights, that passenger has to pay extra fees to keep from losing their ticket.
Having a doctor's note should be enough. A simple credit good for a year from the date of the flight cancelation would do the job. Airlines would not lose any money.
No such luck
The airline sick passenger rules affected me personally two years ago. I was diagnosed with pneumonia just before getting ready to fly back to the US from Spain. Plus, I had a doctor's note, hospital records, and x-rays to show my condition.
I asked Delta Air Lines whether I could fly three days later because I was suffering from pneumonia. Their answer was, "Of course, but it will cost you."  The check-in person explained that if I did not use my ticket, I would be charged a $300 change fee. In addition, the difference between my ticket and the full fare for my return flight would go on my credit card. I ended up getting on the plane. The total change would have cost me almost $2,000, as my feverish mind recalls.
See lower pollution levels across the world — in Italy in these satellite photos
In Venice and Northern Italy, the changes in pollution have been dramatic. These photos show the difference in only two months because of the shutdown of Italian tourism and industry.

According to data from the @CopernicusEU satellite monitoring program, nitrogen dioxide levels in northern Italy severely declined following the country-wide lockdown order.
…
Nitrogen dioxide is an air pollutant from industrial, heating, and transportation activity. Combustion of fossil fuels (from heating systems, engines, power plants, or other industrial activity is strongly linked with nitrogen dioxide pollution. It is not surprising that, as activity decreased in northern Italy, so too did the pollution.

A similar phenomenon took place in China as the country went on lockdown weeks ago. A remarkable drop in pollution was found all over the affected area of Hubei. Now, activity is already starting to pick up.

The data was obtained with the Sentinel-5 Precursor — the first Copernicus mission dedicated to monitoring our atmosphere. The satellite carries instrumentation that monitors a number of gases, including nitrogen dioxide, ozone, formaldehyde, sulfur dioxide, methane, carbon monoxide, and aerosols.
Traffic and pollution plummet as U.S. cities shut down for coronavirus
Here in the USA, as our normal lives come to a halt, pollution is also decreasing. According to data from INRIX, a company that analyzes traffic data from vehicle and phone navigation systems, and the European Space Agency's Sentinel-5P satellite, greenhouse gasses are dropping and traffic is moving faster. More recent satellite photos still show amazing decreases in pollution. But, we don't mention it these days.
Los Angeles (seen above)
Preliminary data from the European Space Agency's Sentinel-5P satellite show that atmospheric levels of nitrogen dioxide have dropped. These are influenced in large part by car and truck emissions. Smog levels were considerably lower over Los Angeles in the first two weeks of March compared to the same period last year. The car-dependent city normally features some of the highest smog levels in the country.
…
Seattle
By March 8, the number of trips into downtown Seattle during morning rush hour declined nearly 40 percent, according to a recent report by INRIX.

But it's not just commuting patterns that have shifted in Seattle. Traffic on Saturdays suggests that people now make fewer social and recreational trips. The data also shows that visits to grocery stores and bulk retailers like Costco soar as residents stocked up on supplies, but then fall off.
…
New York
In New York City, residents are less dependent on car travel than in other metro areas. None the less, vehicle traffic has still seen a steep drop-off in recent days. Office buildings, schools, and restaurants have shut down. …traffic moved 36 percent faster than normal as the roads cleared out, according to data from INRIX.
READ ALSO ON TRAVELERS UNITED BLOG:
How to avoid passing out at 35,000 feet
Marseille in the time of COVID-19 deaths

Coronavirus silver lining is greenhouse gas emissions are down
The rest of the northern hemisphere has also seen a drop in pollution from Hawaii to China. This means that the benefits of the coronavirus on our environment are significant.
Observations at the Mauna Loa observatory in the US, the largest observation station in the world, showed a decrease in the level of emissions…

One of the main hotspots of CO2 emissions in the Northern Hemisphere is China, where the coronavirus outbreak started. China closed down most of its factories. This has prevented the release of 200 megatons of CO2 into the atmosphere, according to the Center for Research on Energy and Clean Air.

In Spain, a "spectacular" drop in emissions this year is expected. This is according to the Sustainability Observatory (OS), a local think tank. Meanwhile, in Italy, lower nitrogen dioxide (NO2) levels were reported …

The World Health Organization (WHO) said it's still too early to review the implications of coronavirus for long-term climate change. At the same time, WHO said any reductions in emissions due to the pandemic shouldn't be seen as a substitute for climate action.
My life has changed. I now stay indoors for the most part. I have little contact with others. As an extrovert, spending time alone hasn't yet gotten me to change behavior urges. I still go shopping just to have an opportunity to speak with other humans.  Eventually, I know I will adjust to the new reality. However, in the meantime, there is a coronavirus silver lining, almost..
Featured photo by Hanson Lu on Unsplash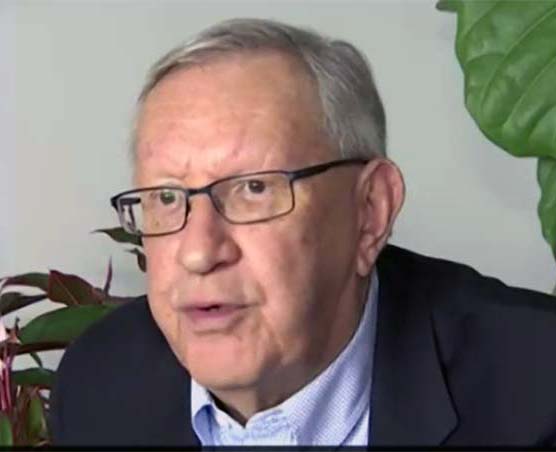 Charlie Leocha is the President of Travelers United. He has been working in Washington, DC, for the past 11 years with Congress, the Department of Transportation and industry stakeholders on travel issues. He was the first consumer representative to the Advisory Committee for Aviation Consumer Protections appointed by the Secretary of Transportation from 2012 through 2018.