---
Travelers United testifies before the House Transportation and Infrastructure Committee
---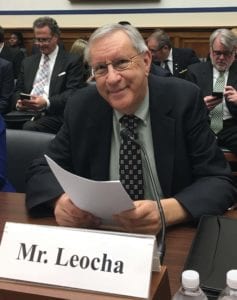 Here is the oral statement presented by Charlie Leocha on March 8, 2017. His testimony about consumer rights ranged from airline reservation system outages to airfare and fee advertising; from the effects of Open Skies treaties and antitrust immunity; and, from his opposition to increasing airport taxes to the need to educate consumers about their rights.
---
Thank you, Chairman LoBiando, for giving passengers a seat at this hearing.
My name is Charlie Leocha. I am the president of Travelers United, the country's largest travel advocacy group.
Anyone who has flown recently, in the back of the plane, knows:
Passengers have far less personal space.

Planes are flying full.

Legroom and the seat width are being reduced, and

Ancillary fees are exploding.
My testimony today will focus on new issues developed over the past decade in the aviation marketplace.
Airlines are Common Carriers. There are centuries of settled tort law. Pricing of common carriers services is considered public information.
Since 2008, airlines have only released partial pricing — airfares but no ancillary fees. Today, it is impossible to effectively comparison shop for airfares and fees. This has also stopped IT development in its tracks.
Once the full airfare and fee data is released, IT experts can create new shopping engines that will allow passengers to comparison shop for airline travel.
Don't tell the airlines, but they will make far more money selling their products throughout their total distribution network.



Public pricing. Once an airline decides to work through travel agencies, its pricing is public. Airlines should be permitted to pick and choose where their airfares and fees appear — they are public information.
Reservation system outages are under the complete control of the airlines. Airlines should not be allowed to treat them like "Acts of God." Bizarrely, passengers are being punished for the failures of the airlines.
When there is an airline IT system failure, the airlines are responsible and should make their customers whole. Full refunds should be made available and all airline tickets should be valid for at least a year from the date of the disruption. Plus, additional expenses should be covered.
DOT should reevaluate antitrust immunity and airline alliances.
Originally, these grants were developed to create a better travel experience for passengers. Today, the airlines are using these DOT-provided grants to stop competition.
As smaller airlines like Alaska, JetBlue, Southwest, and Hawaiian, begin to look at new markets, they are being faced with coordinated efforts by large alliances to deny them useful take-off and landing slots at international airports.
Airlines simply cannot compete without take-off and landing slots. Without competition consumers suffer and prices rise.
Open Skies Treaties have been the bedrock of expansion for US airlines since the early 1990s. Today, these treaties are providing consumers hope for competition and lower transatlantic and international airfares.
Middle Eastern carriers — Etihad, Emirates, and Qatar — are serving a part of the world that was ignored by the US carriers for years.
And, low-cost airlines like Wow and Norwegian are finally forcing Delta, American and United to lower transatlantic airfares.
Better service to the fastest growing area of the world and lower transatlantic airfares are both enhanced by Open Skies treaties.
Airport taxes
As the head of Travelers United, I have never met a traveler who thought they should pay more taxes for using an airport.
Any increase in airport funding should come from the surrounding municipalities that benefit from the economics of airport. Passengers are paying enough.
Proposed airport fee increases may result in more than $60 of fees being added to a ticket before passengers even spend a dollar on airfares — and that dollar would be taxed at another 7.5 percent.
This one should be easy.
Educate travelers about their rights. Congress does not have to pass any bills. The DOT doesn't need a rulemaking. The only thing we need from our government is the courage to let passengers know their rights regarding compensation.
There are only two domestic rules that provide compensation.
Passengers are due up to $3,500 for lost, damaged or delayed checked luggage.

Passengers are due up to $1,350 when faced with involuntary denied boarding.
That's it. End of domestic passenger compensation.
I look forward to responding to any questions.
---
CLICK HERE TO WATCH THE FULL HOUSE TRANSPORTATION COMMITTEE HEARING Leocha's testimony begins at 45:11.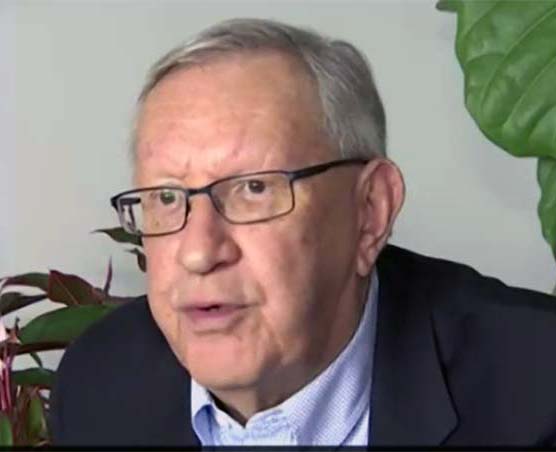 Charlie Leocha is the President of Travelers United. He has been working in Washington, DC, for the past 11 years with Congress, the Department of Transportation and industry stakeholders on travel issues. He was the first consumer representative to the Advisory Committee for Aviation Consumer Protections appointed by the Secretary of Transportation from 2012 through 2018.