---
It is time to change complex canceled flight rules
---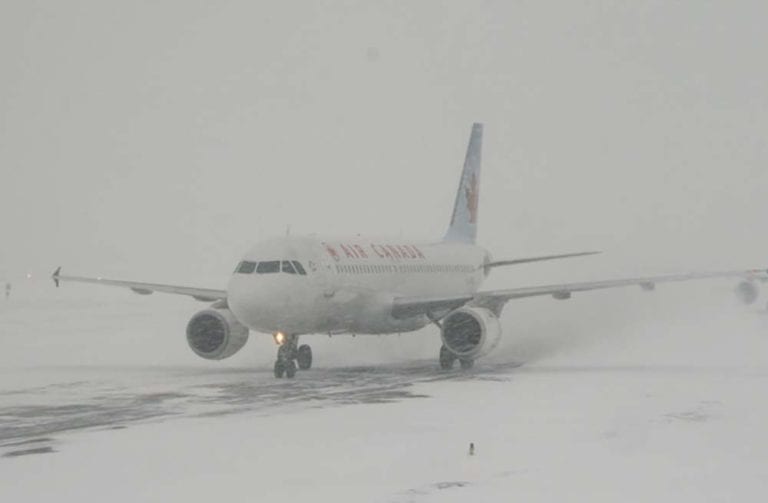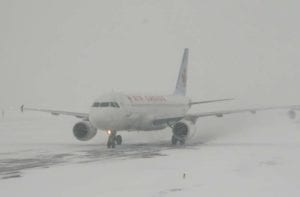 This winter has not been kind to travelers, nor, for that matter, to airlines. One of my clients was scheduled to fly from San Francisco to Aspen on a day when serious rain and wind were expected. His was a bad-news/good-news situation — his flight was canceled, he missed his meeting, and our travel agency refunded his ticket. But, the story about canceled flight rules hasn't ended yet.
Our agency is still waiting for United to possibly bill us for the ticket and say the refund is invalid. The full story illustrates one of many problems with airline waivers.
In this case, the storm was expected. United sent travel agencies a waiver a day in advance and said that travelers could change their dates without penalty. They also said, as usual, that canceled flights could be refunded. It sounded so simple.
My client looked at the forecast, and figured —especially since his flight was scheduled on a United Express flight, which is a smaller regional jet —that it probably would be canceled, or at least severely delayed. And since it was a short trip, he decided it really wasn't worth the high risk of a losing a day at the airport. So he asked me to cancel the flights.
The next morning the weather was as bad as predicted, and the complex canceled flight rules were soon to be as threatening as the weather.
CHECK OUT: Travelers United Plus Membership Benefits
His flight was indeed canceled, along with many, many others from San Francisco, so I refunded it with the appropriate waiver code. But while talking to a reservations agent about another client, whose plane ended up delayed about four hours, I realized a problem. Since the reservation was canceled BEFORE the flight was actually canceled, United didn't consider it eligible to be refunded.
We all love bureaucracy, don't we?
The reservations agent advised me the airline's accounting system might not notice the advance cancellation, but warned me the refund could be rejected. (Note: If they do, we plan to fight it.)
Now, had the traveler gone to the airport and waited for his plane to cancel, my refund, processed that day, would have been absolutely valid. Technically, I should have written to United Refunds and asked them to make an exception. Maybe they would have refunded the ticket, or maybe not.
I get it that airlines can't always cater to clients' whims or worries about the weather. I have the same problems. I've had clients call or email me a full week ahead of their scheduled flights wanting to change because of the current weather or a forecast.
Allowing free changes during bad weather is a good thing. However, not all trips can be easily rescheduled. If someone is traveling for a meeting or an event, traveling a few days later may defeat the point.  But if airlines expect the weather to be bad enough to waive change fees, why not just go the extra goodwill step and allow refunds as soon as the waiver is announced?
I suppose a more generous weather refund policy could result in some people canceling tickets just because they don't want to travel in inclement weather, even if the plane isn't delayed. And, of course, some people who wanted to cancel for other reasons could technically take advantage. But, realistically, it's not likely to be that many.
READ ALSO ON TRAVELERS UNITED: Scores of passengers suffer illness on airlines
The current policy, on the other hand, encourages people either to jam phones during a storm or to head to the airport, because websites don't always have the most accurate information. And, the last thing airlines need on a day full of delays and cancellations is more frustrated and angry people trying to get help.
It's time for a change.
Janice Hough is a California-based travel agent a travel blogger and a part-time comedy writer. A frequent flier herself, she's been doing battle with airlines, hotels, and other travel companies for over three decades. Besides writing for Travelers United, Janice has a humor blog at Leftcoastsportsbabe.com (Warning, the political and sports humor therein does not represent the views of anyone but herself.)