---
Nobody likes city hotel resort fees. Except resorts (and non-resorts) that charge them.
---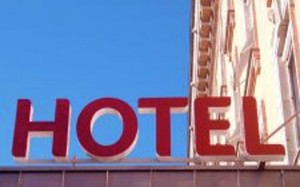 These mandatory charges, added to hotel rates even with a prepaid package, started out relatively modestly in actual resorts, but have risen quickly. Now, in Hawaii, several hotel resort fees are over $30 a day, a significant hit when travelers think they have covered their lodging costs before arrival.
In Las Vegas, which has also embraced resort fees, the fees can be as much as the cost of a midweek room. And, Orlando is catching up.
But even more irritating is the trend toward city hotel resort fees in places like San Francisco, New York, Washington, D.C. and even Chicago — not exactly "resort" destinations. Some hotels, Kimpton is a particularly bad offender, have mandatory "city hotel resort fees" or "facilities fees"  which cover things like Internet, maybe phone calls, coffee, and a newspaper. In some cases, access to the fitness center is included, but I've even seen hotels boast that their fees cover "printing boarding passes."
Perhaps not surprisingly, because parking in most urban areas is so expensive, city hotel resort fees almost never cover parking.
Hotels need to make a profit to stay in business, we all get that. And clearly, with travelers increasingly shopping online and using "opaque" sites like Priceline, hotels are probably selling more rooms than they would like at discounted rates. In addition, phone charges, and later dial-up modem charges (remember those?) are almost gone from their bottom lines. But, city hotel resort fees are just sneaky and wrong.
While hotels can't completely hide the city hotel resort fees, they don't appear up front, either. Take the Kimpton Madera in Washington DC, which offers a $93.00 rate in GDS reservations system for a January weekend. Only when looking at details does a booking agent see $261.72 APPROX TOTAL INCL ALL KNOWN TAXES/FEES  TOTAL TAXES – $27.52USD – TOTAL SURCHARGES – $48.20USD (surcharges here are the "facilities fee").
As I've written before, "resort fees" like "airline fuel surcharges" are just pure profit. Hotels don't need to discount them for corporate and preferred clients, and they don't need to pay travel agent or tour operator commissions. They're also in a sense regressive, as guests paying the least pay the highest percentage of their room rate in these fees. Some hotels also can and do charge them on "free" nights redeemed with points.
If hotels wanted to bundle services like internet, fitness center, parking, even coffee, etc., into an optional discounted package, that would seem fair to me. But city hotel resort fees generally give guests no choice whether or not they even use any of the included services.
Hotels, like airlines, have never met a fee they didn't ultimately like. And since so much of travel in the US is corporate travel, where the travelers themselves aren't paying the final bill, hotels, unless regulated, also will probably figure they can get away with making some sort of resort or facilities fee an industry standard.
Although regarding regulation, since the DOT has already scrapped a rule requiring airlines to clearly state luggage fees in airfare searches, I am not expecting a lot from this administration. And the Trump Hotel itself in Las Vegas, while less "resorty" than many Vegas properties, has a comparatively high $35 resort fee.
These hotel resort fees, also, are simply false advertising. The real room rate is the published room rate together with any other mandatory hotel fees. When hotels advertise a $100 room rate but force guests to pay $130 when they come to the hotel, it is simply dishonest. Travelers United has been working with the National Association of Attorneys General. Hopefully, the state law enforcement leaders will put a stop to this misleading practice.
Janice
Hough
is a California-based travel agent a travel blogger and part-time comedy writer.  A frequent flier herself, she's been doing battle with airlines, hotels and other travel companies for over three decades.  Besides writing for Consumer Traveler,
Janice
has a humor blog at Leftcoastsportsbabe.com  (Warning, the political and sports humor therein does not represent the views of anyone but herself.)