---
The city is an outdoor street art gallery
---
If you're missing museums and gallery visits during the COVID-19 shutdown, take to the streets! No, not as a "reopen" protester, but as a street art spectator. If you're a city dweller, satisfy your art cravings on your daily walks.
The public art movement in urban centers has been percolating for decades. The more insurgent and unofficial "street art" knows no bounds in its variety or messaging. Nor does the imagination of the guerilla artists who create the work.
Cities abound with artistic eye-candy. Architecture, sculpture, monuments, and murals are commonplace public art. And with a bit of curiosity, you can discover other street art forms like stencil graffiti, street installations, and yarn bombing. And it's all free for the viewing.
I've seen an explosion of mural art in the cities I visit. When I travel I seek out the neighborhoods where mural art is concentrated. Their size, motifs and social commentary stop me in my tracks every time. The thrill of the hunt adds to the adventure. I relish exploring the neighborhoods where street art emerges. My new urban safari haunts are alleyways, parking lots, and light-industrial areas. Not the usual tourist track.
From fringe to mainstream
Some consider street art to be low-brow, but the art form gave birth to some of today's most successful contemporary artists. Banksy, Keith Haring, and Jean Michel Basquiat are icons of the art form. The elusive Banksy is best known for Girl with Balloon, the painting that self-shredded at a 2018 Sotheby's auction. Jean Michel Basquiat, a New Yorker of Haitian-Puerto Rican descent, began his career as graffiti artist SAMO. Basquiat's painting Untitled 1982 sold for $110.5 million. It claims the highest price ever paid at auction for the work of an American artist.
Philadelphia: The City of Murals
I discovered my love for mural art on a work trip to Philadelphia. While roaming the streets near my hotel I stumbled upon one mind-blowing mural after the next. This was not graffiti. The massive, complex artworks depicted history, fantasy and a myriad of social themes.
Who knew that the City of Brotherly Love was also the unofficial mural capital of the world? I learned that since the 1980s Philadelphia has sponsored nearly 4,000 murals. The program was initially created to combat graffiti. In its wake, the city employed thousands of youth and local artists to transform public spaces. Today Philadelphia is an outdoor art gallery and has earned international recognition as the City of Murals.
Next time you're in Philly, look up Mural Arts Philadelphia, the nation's largest public art program. The organization offers a variety of tours, events, and exhibitions. On-line offerings are available during the COVID-19 shutdown.
Street art in the Golden State
I grew up in California — both northern and southern. Vast freeways and smog dominate my memories. I have no recollection of street art. When I visit LA today, the air is cleaner and the formerly drab boulevards are alive with cool murals. Parking lots — the most mind-numbing spaces in the LA carscape — are transformed by murals. Strolling along Venice Blvd., I discover wildly colorful images on the corner grocery, the liquor store, and the local dive bar.
In San Francisco, the Mission District claims the greatest concentration of murals in the city. Check out 24th Street, Balmy Alley, and Clarion Alley. The Precita Eyes Mural Arts and Visitors Center offers three different tours of the neighborhood murals.
Dakar, Senegal: The Open Sky Museum
Dakar, the seaside capital of Senegal, is drenched in outdoor art and color. Wax print fabrics, poster art, and murals light up everyday spaces. The city's art scene attracts famous artists such as Kehinde Wiley, portraitist of President Obama, to set up studios and galleries.
I've twice attended the all-Africa art biennial, Dak'art. For a full month, Dakar's public spaces fill with massive — often politically charged — installations. Smaller exhibits fill cafés, hotels, and offices. The 2020 biennial was scheduled for May 28 to June 28. And I would have been there, were it not for the coronavirus pandemic.
The mother-lode of the street art scene in Dakar is the Medina neighborhood. The Open Sky Museum project welcomes local and regional artists to unleash their craft on houses and storefronts throughout the neighborhood. Mural painters from Senegal, Burkina Faso, Algeria, Morocco, Congo, France and Italy have all left their mark. Each year for the past decade, Dakar also hosts Festigraff, the leading graffiti festival in Africa.
The country uses mural art for social messaging. A recent addition is a 10-meter long mural on COVID-19 prevention. A giant pair of hands reaches out for sanitizer, and a woman sports a face mask in the colors of the Senegalese flag. The city engaged street art collective RBS CREW to create the mural. "As Senegalese, we have a duty, a responsibility, to raise awareness," said Serigne Mansour Fall, the head of the collective. "Especially as the majority of the population is illiterate. As artists, we can communicate through visuals." 
Street art in the Nation's Capital
The stay-at-home order in my current home town of Washington, DC, hasn't curbed my art viewing. On my daily walks I'm tracking down the quaint fire call boxes which date from the 1860s. Formerly used to alert the fire department of a fire, they are now part of the project Art on Call. Local artists install artworks in the boxes to showcase the unique identity of each neighborhood. These curbside relics add a pop of color, whimsy and community pride.
Mural art in DC is full of political and social commentary, as befits the nation's capital. You find the greatest concentration along the U Street corridor. U Street was the hub of African-American culture and entertainment from the 1920s to the '60s. Vibrant murals of jazz greats Duke Ellington, Miles Davis, and John Coltrane are reminders of a by-gone era. Surrounded now by trendy condo developments, the U Street neighborhood is sadly giving way to "development." The very newest DC street mural is Black Lives Matter. City workers, aided by protesters, painted the giant lettering directly on the pavement of 16th St. leading to the White House.
How to find street art and murals
Many cities sponsor public art projects and organizations that create street art. Check on-line for maps of mural locations in neighborhoods. You can also find guided tours or create your own. Look for festivals focusing on street art. Number one on my bucket list is Art Basel Miami and the Wynwood walls. Art Basel Miami is still on schedule for December 3-6, 2020. The Wynwood walls in Miami are open year-round. The blocks of warehouses at Wynwood are the pallet for some of the world's leading mural artists. New artists paint over these masterworks constantly, true to the transient nature of street art.
A mural captures a moment and a message. It will disappear tomorrow when a building is razed, a property owner repaints or a new artist takes possession of the space. It's by nature temporary, so see it now!
---
READ ALSO ON TRAVELERS UNITED BLOG: Reminiscing about vacations past, dreaming of the future How to travel as a pedestrian during lockdown
---
All photos by Melinda Ojermark Featured photo of LA Parking Lot Mural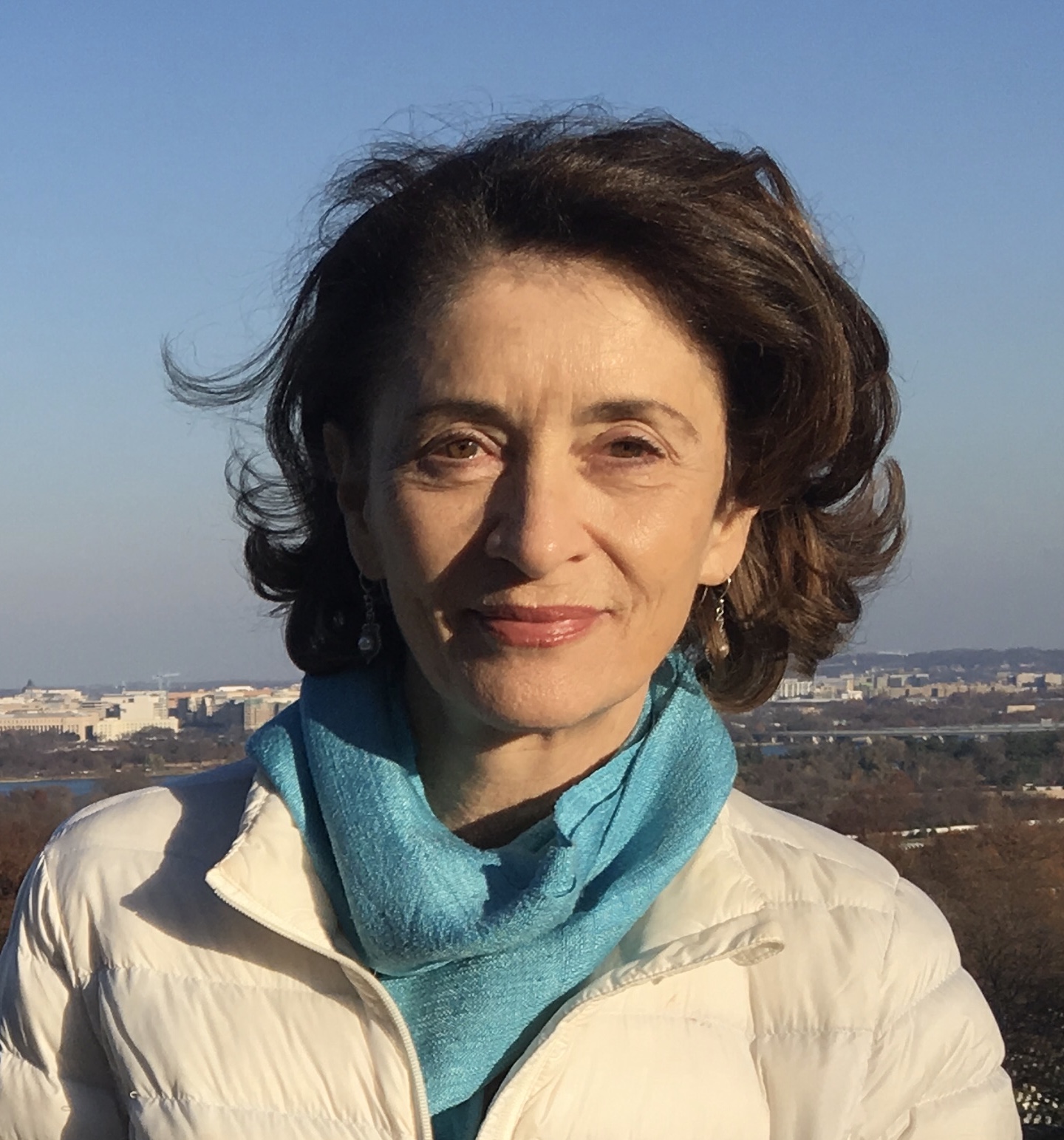 Melinda Ojermark is a global public health expert and has worked extensively in health communications.  As a career international development professional, she has lived in nine countries in Europe, Africa and Asia, bringing a unique perspective to her subject matter.  Melinda has not only been there, she's lived there.  She's based in Washington, DC.