---
It has been 19 years since hijacked planes were used as weapons against us. We face a new enemy and impersonal touchless service
---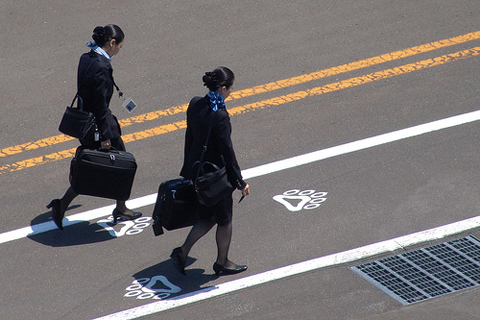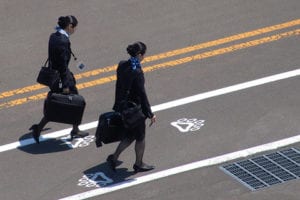 Most of us remember exactly where we were when we first heard about planes striking the World Trade Center on the morning of 9/11/2001. I certainly do. In a Boston triple-decker, I watched events unfold from the first plane strike, then the next one to hit the second tower. There were rumors of another strike at the Pentagon and then a crash in Pennsylvania. We were under attack.
Flight attendants were our unsung heroes
Back in 2001, our unsung heroes were flight attendants who passed terrorist information to those on the ground so that the conspiracy could be unraveled. Later, they were vigilant on flights and managed to apprehend different bombers who made it aboard flights. Remember the shoe bomber and the underpants bomber?
Unfortunately, at every commemoration, flight attendants were forgotten. We honor firefighters, policemen, medical personnel, but not flight attendants. It is a sad statement for society to make. Again, this year we will do the same, without flight attendants.
Today there is a new bogeyman, or should I say a hidden-virus
We are faced with an unseen enemy, a virus that has confounded scientists and medical practitioners. We have designated a new kind of unsung hero — the nurses and doctors who rushed into the pandemic to begin the battle.
At airports, flight attendants battle those who do not want to wear masks. Social distancing is not maintained. The personal touch is rare. Smiles are hidden. And, tempers flare. The good old days are gone — rocked by terrorism and new pathogens.
The real air-travel loss is that of the human touch, the smile, kind words
Once a friendly, customer-centric atmosphere is outsourced to a system of computerized kiosks, impersonal baggage tagging, irritating and surprising fees, maze-like lines from check-in to security, and then a simple beep as an overworked (and soon to be replaced by another machine) gate agent glides boarding passes under a glimmering laser scanner barely glancing at passengers shuffling, heads down, past them to board.
This is the loss of personalization during air travel. Welcome to the touchless, humanless, world. The only friendly face we come across is often that of a friendly passenger and smiling flight attendants.
Before we get to the airport, it costs travelers money to talk to a real person when making a reservation, so we deal with our booking on a computer.
At the airport, passengers are greeted by a friendly stand of kiosks, blinking, "Welcome to our airline, please slide your credit card into my slot." Then the series of questions begin — Would you like to upgrade? How about extra frequent flier miles? Want to board first? Would you like to check a bag? Two bags? Carry on a bag? Do you have a seat selection? Would you like to change your seat selection? Would you like a day pass for our executive club? How can we help part you with your money?
During this COVID-19 pandemic, we strive to be untouchable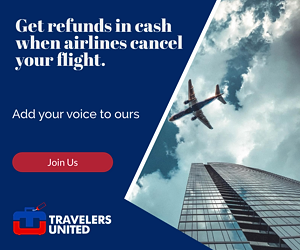 Most travelers walk into the airport and never go to an agent. They touch nothing and allow no one to touch them. Even the baggage check is touchless.
Then, passengers enter the world of the Transportation Security Administration (TSA). Boarding passes are checked. Passengers are herded past stanchions through scanners and metal detectors. Blue rubber-gloved hands reach for IDs, then faces are compared to them. Blue-shirts bark the commands — Take off your shoes. Take your computer out of your briefcase. Throw away your water. That tube of toothpaste is too big. Hold up your hands. Over the past 19 years, the system has almost perfected touchless.
Passengers are stripped naked by computers and X-rays. Carefully packed luggage may be unpacked and pawed through by uniformed agents and left for travelers to repack. Wands are waved across our faces, along our backs, down our legs, around our feet. Fewer people are actually touched. When aggressive pat-downs result in strange hands groping our groins and squeezing our breasts and probing our armpits it is the exception rather than the rule.
It is not a pretty picture from anyone's point of view.
Passengers find less and less service delivered by the airlines. Flight attendants face more air rage. The security systems created as a reaction to 9/11 make travel Orwellian. This frustration all meets inside an aluminum tube at 30,000 feet — the only place where air travel actually gets personal.
Today may be a good time for both passengers and our unsung heroes to take a deep breath and realize that we are all in this airline world together. We are playing different roles, but have no choice but to treat each other as we would like to be treated ourselves.
Amen. May we never forget. Here are the names of the 9/11 flight attendants, unsung heroes, who perished.
American 11 (Boston to Los Angeles)
Crashed into World Trade Center
Barbara Arestegui, Marstons Mills, MA, flight attendant
Jeffrey Collman, Novato, CA, flight attendant
Sara Low, Boston, MA, flight attendant
Karen Martin, Danvers, MA, flight attendant
Kathleen Nicosia, Winthrop, MA, flight attendant
Betty Ong, Andover, MA, flight attendant
Jean Roger, Longmeadow, MA, flight attendant
Dianne Snyder, Westport, MA, flight attendant
Madeline Sweeney, Acton, MA, flight attendant
United 175 (Boston to Los Angeles)
Crashed into World Trade Center
Robert J Fangman, Claymont, DE, flight attendant
Amy Jarret, Philadelphia, PA and Rhode Island, flight attendant
Amy King, Stafford Springs, CT, flight attendant
Kathryn LaBorie, Providence, RI, flight attendant
Alfred Marchand, Alamogordo, NM, flight attendant
Michael Tarrou, Stafford Springs, CT, flight attendant
Alicia Titus, San Francisco, CA, flight attendant
American 77 (Washington/Dulles to Los Angeles)
Crashed into the Pentagon
Michele Heidenberger, Chevy Chase, MD, flight attendant
Jennifer Lewis, Culpeper, VA, flight attendant
Kenneth Lewis, Culpeper, VA, flight attendant
Renee May, Baltimore, MD, flight attendant
United 93 (Newark to San Francisco)
Crashed in Shanksville, Pennsylvania
Lorraine Bay, Hightstown, NJ, flight attendant
Sandy Bradshaw, Greensboro, NC, flight attendant
Wanda Green, Linden, NJ, flight attendant
CeeCee Lyles, Ft Myers, FL, flight attendant
Deborah Welsh, New York City, NY, flight attendant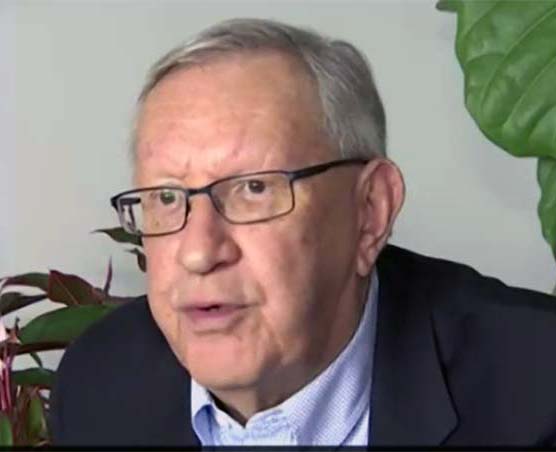 Charlie Leocha is the President of Travelers United. He has been working in Washington, DC, for the past 11 years with Congress, the Department of Transportation and industry stakeholders on travel issues. He was the first consumer representative to the Advisory Committee for Aviation Consumer Protections appointed by the Secretary of Transportation from 2012 through 2018.