---
Air New Zealand has banned Apple AirTags in checked luggage saying they're dangerous goods and prohibited. Are they right? The U.S. Federal Aviation Administration doesn't think they are and permits them.
---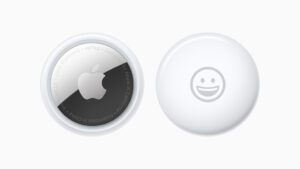 According to the U.S. Department of Transportation (USDOT), in the US in the first half of 2022, U.S. airlines handled about 230 million bags and mishandled more than 1,443,000 of them. That's 0.63 mishandled bags per hundred bags checked in to them. USDOT defines mishandled bags as lost, delayed, damaged or pilfered luggage. Apple AirTags seem to be a ready-made solution.
Airlines worldwide mishandle almost 25 million bags annually.
SITA, a multinational information technology company providing IT and telecommunication services to the air transportation industry, states that pre-pandemic, the world's airlines were mishandling almost 25 million bags annually.
I've been a victim of baggage mishandling myself. For example, a number of years ago, my wife and I stood alone waiting fruitlessly, when the luggage carousel stopped soon after the other passengers from our flight left with their bags. It's an empty feeling. We were lucky. We got our bags four days later, the night before we left on our cruise.
You can use travel size duct tape to repair luggage while traveling and pack your valuables and breakables defensively to combat baggage damage and theft.
Travelers are able to combat damaged or pilfered luggage, at least to a point. I carry travel size rolls of duct tape when on the go. I've used them several times to temporarily repair my damaged luggage to be able to continue my journey.
I know that my luggage isn't impervious to theft and that the airlines will accept no liability for cash, valuables or breakables in checked luggage. So I never pack cash, valuables or breakables in my checked bags. If I have something that I can't afford to lose, I normally leave it at home. I pack valuables and breakables that I need on my trip in my carry-on or personal item. I keep cash and credit cards in a hidden wallet on me.
In case of delayed or lost luggage, Apple AirTags can help travelers help their airline recover their bags.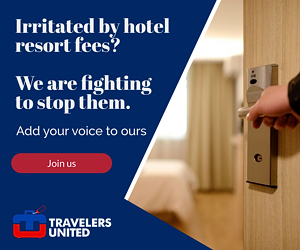 There used to be little travelers could do about lost or delayed luggage. Now, however, as I wrote in an October column, I put Apple AirTags in all of my luggage. I've been using them for almost a year. I have them in every one of my bags, checked, personal or carry-on. Fortunately, I haven't had any lost luggage recently, but I've followed the progress of my checked luggage to test my Apple AirTags. They work great. Based on what I've seen and the narratives from air travelers who had delayed or lost luggage while using AirTags, the location information from passengers' AirTags can greatly help airlines recover our bags.
Unfortunately, Air New Zealand recently declared,
"As products such as the AirTag and Tile are portable electronic devices that cannot be turned off, dangerous goods regulations currently prohibit them from being carried in checked-in luggage."
Apple Air Tags can't be turned off. Of course, turning off a luggage tracker would defeat their purpose.
If you're not familiar with Apple AirTag details, they're powered by a single CR2032 lithium battery. Air New Zealand is correct that AirTags can't be turned off. Of course, if you turn an AirTag off, it would make them useless! So far, other airlines aren't following Air Zealand's lead. Hopefully, they won't in the future.
We know that lithium based batteries can occasionally be a danger. If they short circuit, lithium batteries can discharge their power very quickly. If that happens, we know that thermal runaway can occur. That's when the battery overheats. The elevated temperature causes the battery to decompose. Its temperature can then rise extremely quickly, setting the battery on fire. The process and fire are very difficult to stop. I'm sure you've read about computer batteries catching fire in airplane cabins from time to time. It was due to thermal runaway.
The batteries in AirTags contain a tiny amount of lithium.
The batteries in computer laptops and many other electronic devices are considerably larger than the battery in Apple AirTags. Their potential for creating a serious fire in a plane is outsized compared to the battery powering the Apple AirTag. The small CR2032 lithium battery that powers the device weighs about 3.0 grams (0.10 ounces), but only contains about 0.109 grams (0.0038 ounces) of lithium, according to Energizer Holdings, a major manufacturer of the CR2032 battery.
With just 0.109 grams of lithium, the risk of fire from an Apple AirTag battery is minuscule. There have been no known instances of AirTags catching fire on a plane or anywhere since their introduction in April 2021.
While they're right about the battery always being on, Air New Zealand seems to be misinterpreting the International Civil Aviation Organization (ICAO) regulations, as Lufthansa seems to have done initially. Air New Zealand seems to be using a regulation that speaks to devices containing lithium-ion batteries, such as laptop computers and other large electronic devices, not small lithium batteries.
After it appeared that Lufthansa had banned AirTags via social media, I contacted Tal Muscal, Lufthansa's Head of Corporate Communications for the Americas, who immediately explained that they hadn't banned AirTags.
Lufthansa changed their mind about AirTags. Air New Zealand needs to do the same.
Eventually, Lufthansa clarified its position, saying,
"The Lufthansa Group has conducted its own risk assessment with the result that tracking devices with very low battery and transmission power in checked luggage do not pose a safety risk."
Air New Zealand said they will review AirTags and other battery-powered trackers "in early 2023." Frankly, the review shouldn't be that hard, nor take very long, especially considering they are misinterpreting ICAO regulations. I'm concerned that while they wait, others will also misinterpret ICAO regulations.
The FAA allows Apple AirTags in checked luggage on US flights.
In the U.S., the Federal Aviation Administration (FAA) stated last month,
"Luggage tracking devices powered by lithium metal cells that have 0.3 grams or less of lithium can be used on checked baggage. Apple AirTags meet this threshold; other luggage tracking devices may not."
It's time for all nations to permit Apple AirTag use in checked luggage across the globe.
Air travelers should be able to track their luggage safely. Apple AirTags and similar trackers from other companies are safe, according to experts. With the airlines mishandling almost 25 million checked bags annually, what's needed now is a world-wide ruling that Apple AirTags and their counterparts such as the Tile Pro — which also use the CR2032 lithium battery — are safe and permitted to be used in checked luggage.

Air travelers need ICAO, the European Union Aviation Safety Agency (EASA), the Civil Aviation Administration of China (CAAC) and the world's other aviation regulatory bodies to follow the FAA's lead to declare baggage trackers, like the Apple AirTag, safe and legal for air travelers to use to track their checked luggage, so they can assist the airlines in quickly recovering their bags when delayed or missing.
---
READ ALSO:
A dozen easy-to-use holiday travel tips for 2022
Why the FAA must stop passengers from holding lap children on planes
---
After many years working in corporate America as a chemical engineer, executive and eventually CFO of a multinational manufacturer, Ned founded a tech consulting company and later restarted NSL Photography, his photography business. Before entering the corporate world, Ned worked as a Public Health Engineer for the Philadelphia Department of Public Health. As a well known corporate, travel and wildlife photographer, Ned travels the world writing about travel and photography, as well as running photography workshops, seminars and photowalks. Visit Ned's Photography Blog and Galleries.