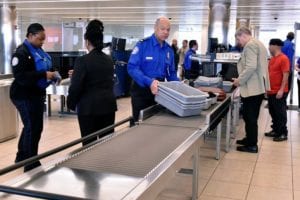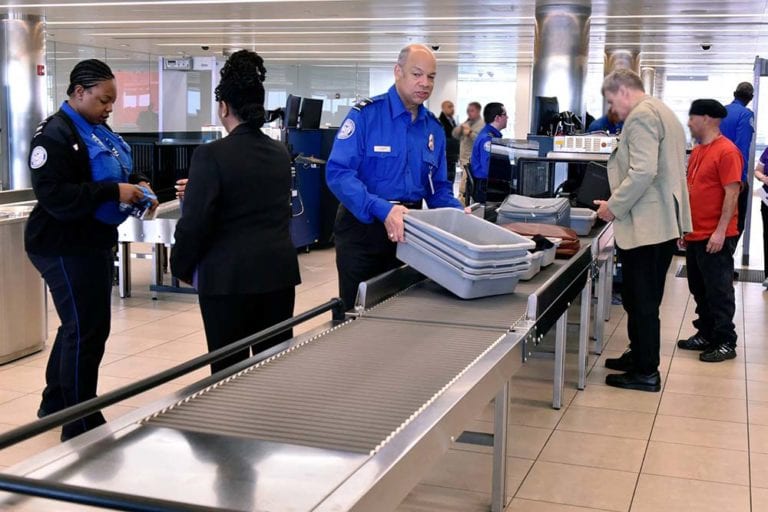 This weekend, we read about a new district court ruling that will allow passengers to sue TSA officers who mistreat them during flight screening. We read about a "comfort horse" brought aboard an AA flight. And, we also discover that an AA mechanic has been accused of sabotaging a plane because of a labor dispute.
Judges say travelers can sue TSA over screener mistreatment, bypassing federal preemption.
A U.S. appeals court has found that airline passengers passing through TSA checkpoints can sue the government over mistreatment by TSA. The ruling found that airport screeners are liable because they can act like law enforcement officers, including when they conduct invasive searches. Federal preemption does not apply to these workers.
The 9-4 decision Friday by the 3rd U.S. Circuit Court of Appeals overturned earlier rulings and is a setback for the Transportation Security Administration and its screeners.

The government is generally immune from lawsuits, but a federal law lets people sue over the actions of officers who can conduct searches and arrest people.

A district court and a three-judge panel of the same appeals court said TSA officers are just screeners who inspect passengers and bags. The full appeals court said, however, that screeners aren't entitled to immunity from lawsuits because they perform searches for violations of federal law.
ALSO ON TRAVELERS UNITED: There is a silver lining to the shutdown for TSA
American Airlines passengers' shock as a traveler takes miniature HORSE onto a flight
DOT has been doing a lot to redefine what animals can be brought on planes as "comfort animals." Though the DOT has given airlines some parameters, the inclusion of "comfort horses" has been repeated. I have never seen one on a plane. However, here are some photos of one brought aboard a flight recently. Go figure.
"Because my airport is smaller, the planes are smaller and don't have solid bulkheads. Flirty couldn't help jostling the seat of the person in the last row of first class every time she moved.

"Once we got up to cruising altitude, she took a nap and was very quiet. But she had to rebalance quite a bit while ascending and descending and kept bumping the back of their seat through the curtain 'bulkhead.'"
READ ALSO: Small claims court and the airline passenger
American Airlines mechanic charged with sabotaging an aircraft about to depart
American Airlines has had a vicious battle with their maintenance workers; however, it seemed that union workers were not stooping to endangering passengers. Now, a worker has been found to have disabled the navigation system on an AA flight.
From my point of view, that is a step way too far for anyone to accept. It is time for the union to face a whopping fine for the actions of its members. This kind of action cannot be allowed to stand.
…we've learned that at least one mechanic took things way too far. Abdul-Majeed Marouf Ahmed Alani was arrested yesterday for sabotaging American Airlines flight 2834 on July 17. He's alleged to have disabled a navigation system on the aircraft.

The flight was preparing to depart Miami for Nassau with 150 passengers on board. Prosecutors claim the mechanic, unhappy with negotiations, tampered with the plane's air data module. Pilots received an alert and the aircraft was taken out of service.

It was at that point that another American Airlines mechanic "found a loosely connected tube in front of the nose gear underneath the cockpit that had been deliberately obstructed with some sort of hard foam material."

The man says he tampered with the aircraft "in order to cause a delay or have the flight canceled in anticipation of obtaining overtime work."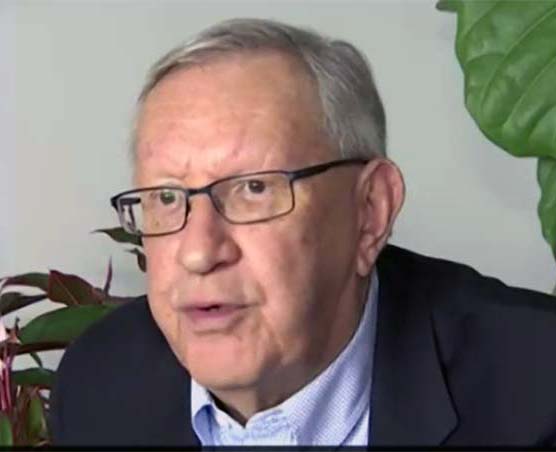 Charlie Leocha is the President of Travelers United. He has been working in Washington, DC, for the past 11 years with Congress, the Department of Transportation and industry stakeholders on travel issues. He was the first consumer representative to the Advisory Committee for Aviation Consumer Protections appointed by the Secretary of Transportation from 2012 through 2018.