---
Bringing people together with song — 'Sweet Caroline,' it's pure joy
---
Happy New Year 2021 — May we gather together once again
This video shows how much healing the world needs. We must be able to gather together and sing together, boisterously. This wonderful video demonstrates the social nature of humans. May we feel this togetherness again in the New Year.
"2020 has been a tough year for everyone, so we wanted to bring people together the best way we knew how: Through music," read a message at the beginning of the video while the instrumental intro to the song plays.

"To inspire people to come together, we challenged fans all around the world to sing along to Sweet Caroline."

Men and women, toddlers and seniors, soloists and duos all chime in, singing the lyrics to the song that has become a karaoke staple. There's a man dressed as Santa, a few elves, an elderly couple dancing closely, a police officer and more than a few folks wearing "Neil Diamond" shirts. Heck, there's even a stadium full of fans singing in unison.
Here is a previous version from back in 2012. Plus, it became the anthem of the Boston Red Sox with the entire Fenway Park singing along.
The coronavirus pandemic has taken so much away from us. This is an experience that we cannot have today. Imagine thousands of people belting out a song together in a ballpark. Just try to imagine thousands of people in a ballpark just sitting together. We cannot even cheer together in unison. That is part of what the world has lost.
Hopefully, the world will change with the coming vaccine, and that by the end of 2021 or in early 2022, Americans and others from around the world can once again gather and sing joyously together.
Let's gather together is Travelers United's wish for the coming year. Be safe, be healthy, and let's make it happen.
---
READ ALSO:
How to keep It simple stupid when traveling
News of the death of travel is premature
---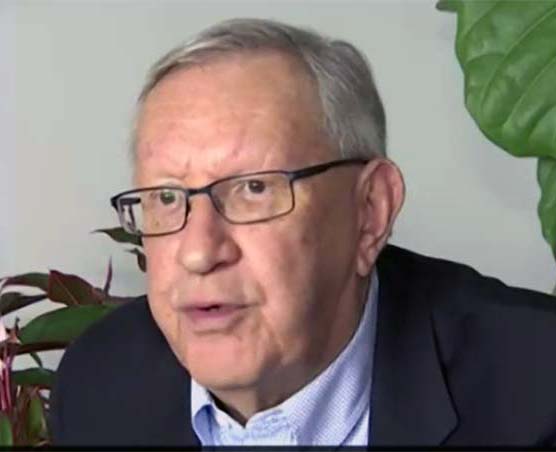 Charlie Leocha is the President of Travelers United. He has been working in Washington, DC, for the past 11 years with Congress, the Department of Transportation and industry stakeholders on travel issues. He was the first consumer representative to the Advisory Committee for Aviation Consumer Protections appointed by the Secretary of Transportation from 2012 through 2018.