---
Think about health issues, like measles hotspots, before traveling even in the US
---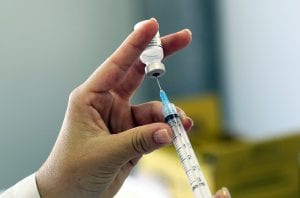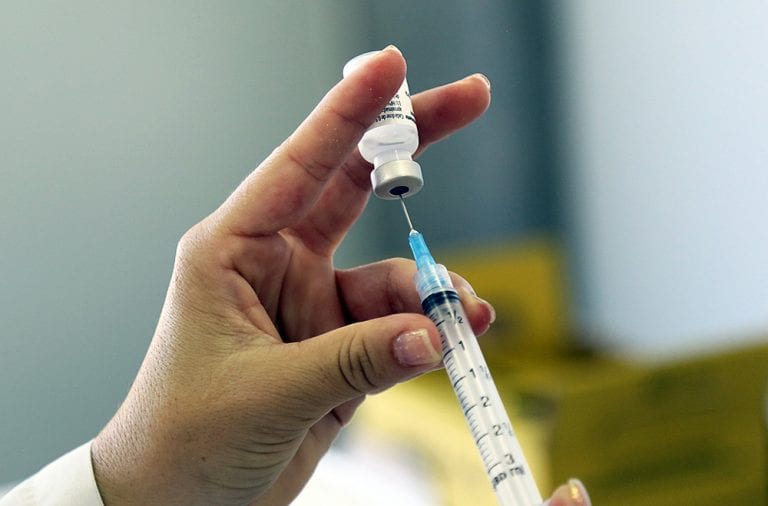 Travel, particularly international travel to many popular, "exotic" locales, can have serious health risks that must be considered before travel there is undertaken. Prevention and avoidance are health watchwords that every traveler must heed no matter where they go, but especially if their destination might be a health hotspot.
Travelers are aware there are health issues in Africa and South America. The U.S. Centers for Disease Control and Prevention (CDC) cites a number of potential health risks in popular safari destinations such as South Africa and Botswana. Likewise, in South America, countries with sub-tropical and tropical areas, such as Brazil and Ecuador, have significant health concerns for travelers.
While most travelers are acutely aware of potential health issues in Africa and South America, few travelers give health a thought when traveling to the U.S. or Europe. Almost no U.S. residents give destination health issues any consideration while traveling domestically.
Avoid health issues while traveling
In 2019, however, the U.S. and Europe are destinations with serious health issues for travelers, as more than 67,500 people among their populations have contracted highly contagious measles.
As of June 13, 1044 individual cases of measles have been confirmed in 28 U.S. states. This is the greatest number of measles cases reported in the U.S. since 1992, a country that many thought had eliminated measles.
The news in Europe is worse. According to the World Health Organization (WHO), measles cases in Europe has already topped 66,600 this year, though the number of new cases per month is currently diminishing. This is already triple the number of cases there last year. Since 2018, more than 90 have died from measles in Europe.
Since 1963, licensed vaccines have been available to prevent measles. With widespread vaccination, the number of measles cases in the U.S. dropped to the point it was considered eradicated at the turn of the century. With vaccination rates dropping recently due to side-effect fears and what I believe is grievous misinformation that has been totally debunked by scientists and physicians, it's become a potentially serious health problem in the U.S. and Europe again.
ALSO ON TRAVELERS UNITED: Know the laws while traveling to avoid legal trouble
Most people today don't remember when the vaccine wasn't available. Many don't understand how serious a disease it is. Measles is a highly contagious virus and prior to vaccine availability killed from 450 to 500 annually in the U.S. alone. WHO reports that before the vaccine was available, more than two million people died each year across the globe.
Measles can kill you
People typically die from measles when they develop severe complications of the virus, such as encephalitis, swelling of the brain. Encephalitis can lead to convulsions, deafness and possible intellectual disabilities. Pneumonia is another serious measles complication.
Complications can be generally avoided with appropriate supportive care, but not always. When I was young, a family member suffering from measles developed encephalitis. Fortunately, he didn't die or suffer lasting effects. As a child in the 1950s, I remember my parents discussing children in our area who died of measles.
For travelers to Europe, since 2018, the majority of measles cases have occurred in the Ukraine; however, such popular travel destination countries as France, Greece, Italy and the Russian Federation have also reported high case counts. For travelers to and within the U.S., the majority of cases have centered around New York City, mainly in Brooklyn and nearby Rockland County, but in the surrounding area as well. High case counts have also occurred in Detroit, Portland, Oregon, and to a lessor degree in the Los Angeles and San Francisco areas.
According to the CDC, travelers are at risk of contracting the highly contagious measles virus when they travel to areas where measles is spreading, if they haven't had measles in the past themselves or haven't been fully vaccinated against the disease.
The CDC states, "The best way to protect yourself and your loved ones from measles is by getting vaccinated."
Short of being vaccinated for measles, travelers should avoid travel to measles' hotspots anywhere in the world.
If you've never had measles and haven't been vaccinated, but plan to be vaccinated, you should be fully vaccinated at least two weeks before departing on your trip. If you're not sure if you've had measles, your physician can test you to determine if you have immunity from the virus. Even if you can't be fully vaccinated two weeks prior to departing on your journey, a single dose of the vaccine will give you some immunity. If you're traveling with an infant, note that the CDC doesn't recommend the measles vaccine for children under six months of age.
READ ALSO: Your passport — 5 major myths exposed
Whether or not you believe in vaccination, you need to take measles seriously before you travel to a measles' hotspot. The disease is real and it can kill or cause permanent damage, despite one's best effort. If you or your traveling companions aren't immune from vaccination or contracting measles, I highly recommend not traveling to any measles' hotspot.
After many years working in corporate America as a chemical engineer, executive and eventually CFO of a multinational manufacturer, Ned founded a tech consulting company and later restarted NSL Photography, his photography business. As a well known corporate, travel and wildlife photographer, Ned travels the world writing about travel and photography, as well as running photography workshops, seminars and photowalks. Visit Ned's Photography Blog and Galleries.