Savor a glass of wine at one of the world's best vineyards. Political correctness may end up changing the name of a US Olympic venue. And, when flying know which airlines leave the middle seat open.
The world's best vineyards for 2020 revealed
The awards are based on nominations from a Voting Academy made up of
more than 500 wine experts across the globe
. To ensure the Academy is representative, the world is divided into 18 geographical regions, with 36 experts in each.
Winner at the inaugural 2019 best vineyards awards and now again in 2020, Zuccardi Valle de Uco is an Argentinian winery in the heart of the Uco Valley, at the foot of the Andes mountains. A family-run business founded in 1963, it delivers what the Best Vineyard Awards calls "precision-made high-altitude wines" out of a stunning modernist bodega.
Uruguay's Bodega Garzón, once again in second place, was praised as a leader in sustainability. It offers a top-class program of tastings and events, and its 120-seat restaurant offers Uruguayan cuisine and panoramic views of the surrounding countryside.
Spain's Marques de Riscal winery has an eye-popping design by legendary architect Frank Gehry. It is typical of the new breed of best vineyards where top-class architecture is on the menu alongside the traditional varietals and gourmet food offerings.
California ski resort 'Squaw Valley' eyes name change over derogatory term
The site of the Winter Olympic Games considers a name change from Squaw Valley to Olympic Valley. This storied ski and snowboard resort on the shores of Lake Tahoe is one of America's premier places to ski. It boasts some of the toughest ski and snowboard runs in America. The biggest hold up in the name change will be the cost of renaming the resort. However, in this age of political correctness, the time may have come. Plus, Olympic Valley has a nice ring to it.
The word "squaw," derived from the Algonquin language, once simply meant "woman." But over generations, the word morphed into a misogynist and racist term to disparage indigenous women, said Vanessa Esquivido, a professor of American Indian Studies at California State University, Chico.

"That word is an epithet and a slur." she said.

When settlers arrived in the 1850s … they first saw only Native American women working in a meadow. The land near Lake Tahoe was given the name Squaw Valley by those early settlers.
Worried about crowded planes? Know where your airline stands
Do you know if your flight will be jammed with people with only a handful of empty seats? Or will you be sitting all by yourself in the plane? The average airplane is flying with only about 60 passengers or an average of about 50 percent capacity. Your chances are pretty good to be on an almost-empty flight.
As air travel has ticked up in the last month, airlines have divided into two camps. Some block strategic seats to offer more space. Others are willing to fill planes to capacity.

In the latter camp, United Airlines never instituted limits and continues to sell all available seats as demand allows. As of July 1, American Airlines announced it would drop its 85 percent capacity restraints.

In the other corner are Alaska Airlines, Delta Air Lines and Southwest Airlines. They will continue to block middle or adjacent seats through Sept. 30. JetBlue Airways just extended its ban on selling middle seats through Labor Day.
Perhaps the safest part of your journey will be the time on a plane. The aircraft are cleaner than ever and cleaned with disinfectant every night. Cleaners scrub touchpoints. Flights average 50 percent full. Clean air is recirculated every three to four minutes. Filtered air at operating room standards fills the cabin. Studies have shown that airline passengers have a lower chance of infection from airborne droplets on a flight than when working in an office building or dining in a restaurant.
---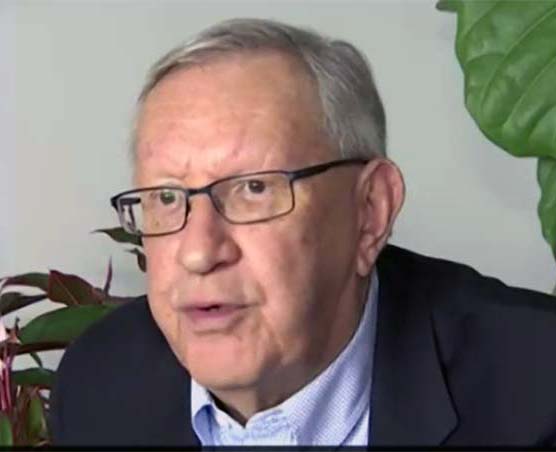 Charlie Leocha is the President of Travelers United. He has been working in Washington, DC, for the past 11 years with Congress, the Department of Transportation and industry stakeholders on travel issues. He was the first consumer representative to the Advisory Committee for Aviation Consumer Protections appointed by the Secretary of Transportation from 2012 through 2018.