---
Hotel lies about best room rates and their loyalty programs 
---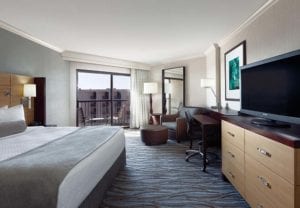 Hotel chains lie about best room rates and loyalty programs. The lies told by hotel marketers are rampant and the powers that be at the FTC and Congress are not doing anything about this uncontrolled false advertising.
This best room rates disinformation is handed out regularly by hotels whenever travelers attempt to comparison shop by price on any price comparison site. The falsehoods continue through explanations of hotel loyalty programs. And, hotel lies are blatant when they state unequivocally that the hotel rates provided to loyalty members are the lowest available.
From advertising to program descriptions to the front desk experience, hotel lies have become a normal part of their best room rates marketing.
1. Best room rates are not the best.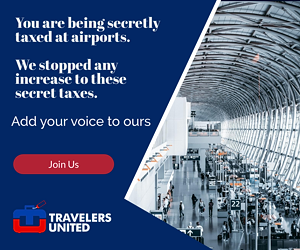 We have all seen hotel claims on hotel websites guaranteeing the lowest possible room rates when travelers book direct. However, it will only take the questioning traveler a few clicks in most cases to see that the direct-booking claims are hotel lies. Lower prices can be found on last-minute apps, on regular travel agency sites and on the biggest online travel agency sites. Or, simply check out rates for AAA, AARP, Costco, and other associations that sell discounted travel.
When travelers visit major hotel chains' websites, they believe they are getting the best room rate. A message normally informs them that by booking direct or joining a loyalty program, they will get the best room rates. But these claims are misleading. The same room at the same hotel on the same date can often be found for less by visiting online travel agents (OTAs) or metasearch platforms with just a few clicks.
The IHG Rewards Club clearly says, "With Your Rate, you get our best rate available every time you book direct at IHG.com." However, I got a less expensive rate using both Expedia and Booking.com. I have to assume that the "best rate" means the "best rate provided by IHG." Rates provided by travel agents and others are certainly less expensive and found easily with a little digging around.
2. Loyalty programs don't reward for overnight stays — they only allot points for "qualifying rates.".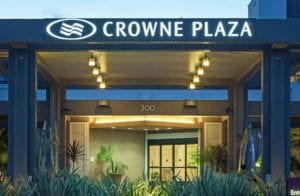 Just last week, I learned an ugly lesson about hotel lies at the Crowne Plaza, an IHG Hotel. I was floored when I gave the front desk my loyalty number. I learned my room reservation would not be honored for loyalty points. Since I had booked by using a "third party," Expedia,  I did not qualify. The big awards are explained away in the small print.
3. Hotel site headlines are misleading
Why in the world does the FTC allow hotel lies to continue unabated with no warnings for the public? A simple asterisk would do the trick with a link to the page where the exclusions are listed. After seeing headlines such as, "Earn free nights!" check the membership materials. The headline is clearly duplicitous. Note that in order to join one has to read a lengthy list of terms and conditions. Marriott.com's terms and conditions tell members that they do not get any points when using a travel agent.
Read about non-qualifying room rates
2.1.f Non-Qualifying Rates. A "Non-Qualifying Rate" is a rate a Member pays for a Stay in a guest room at a Participating Property which does not qualify to earn Points or Miles, as well as membership tier benefits.  Non-Qualifying Rates are those booked using the following methods:

i.     The guest room was booked through a tour operator, online travel channel or other third-party channel including, without limitation, expedia.com, hotwire.com, priceline.com, orbitz.com, booking.com, travelocity.com; or

ii.     The guest room was booked at a group rate as part of an event, meeting, conference or organized tour, and the Member does not directly pay the Participating Property for such room; or

iii.     The guest room was booked at a tour operator, wholesaler, or crew room rate or package including, without limitation, Fam-Tastic® rates, Plan-Tastic® rates, travel industry rates and organized tours or package bookings; or

iv.     The guest room was booked at the Company employee or friends and family rate or the Company business rate; or

v.     The guest room was complimentary; or

vi.     A voucher or third-party award was redeemed for the guest room.
4. All loyalty members do not get rewards
The IHG Rewards Club earning rewards page leads their explanation of Easy Rewards with (Spoiler Alert — more hotel lies):
Getting rewarded is easy. You earn points toward rewards when you stay with us, when you travel, shop and dine with our partners, and when you take advantage of our exclusive offers. Enjoying all we have to offer adds up to an even more rewarding experience for you.

Your points are yours to enjoy. And to keep accruing points toward great rewards, all you have to do is earn more or redeem some points within a 12-month period.
---
READ ALSO ON TRAVELERS UNITED BLOG
How to find the best hotel deals when booking a room
How to avoid the worst hotel room
---
 Read the terms and conditions to find misleading statements
The "Learn about IHG Rewards Club" page misleads consumers again with hotel lies:
Every time you stay in one of our hotels anywhere around the world, you're part of our extended family. We're waiting to welcome, inspire and reward you.

We believe your travel experiences should be even more rewarding. We're here to give you more of what you deserve: more exceptional benefits when you stay with us, more rewards that really matter, and many choices for you to enjoy it all.
5. All terms and conditions have exclusions — make sure to read them
The IHG terms and conditions pages have no link from IHG Rewards Club home page. After clicking through several pages, the terms and condition page includes a note, highlighted in bold type,
29. Exclusions. Members will not earn Points and/or enjoy Member benefits during a Stay, or earn Points retroactively, on any reservations booked through Online Travel Agencies (OTAs) or through unauthorized travel agents on online vertical travel portals. This restriction includes but is not limited to: earning Points on food and beverage purchases, parking, in-room dining, movies, and any other incidental charges incurred during the Member's Stay.
Hotels hate competition. They despise comparison shopping. They have no use for advanced payment discounts that make travel more affordable. Hotels, and especially hotel chains, love customers who will pay whatever price they announce. They love those who do not check other hotel prices. Hotels exploit uneducated customers and detest educated ones.
6. Advertised room rates don't exist — hotels hide mandatory fees.
Once upon a time, the advertised cost of a hotel room was what a traveler was expected to pay. Today, that is no longer true for a growing list of hotels. Plus, the government has twisted itself into a legal pretzel to protect the hotels engaged in clearly deceptive and misleading practices.
When it comes to honest hotel prices, it is time for the Federal Trade Commission (FTC) to step up to the plate. So far, the FTC has come out with a study that concluded the practice of excluding resort fees from room rates is harmful to consumers. However, the FTC has not taken any action, though they have published their findings. They need to take action the same way that DOT did regarding airline pricing — any room rate that does not include all mandatory hotel-imposed fees is misleading and deceptive.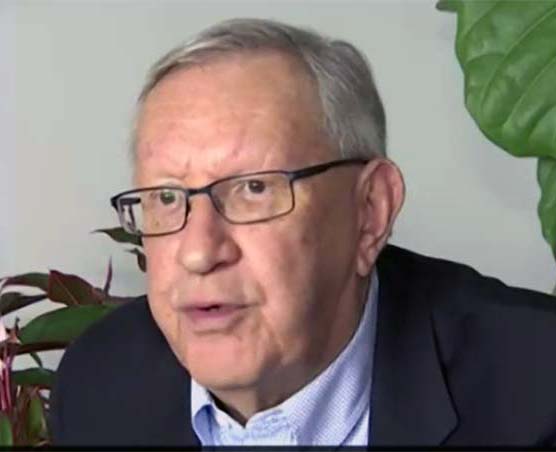 Charlie Leocha is the President of Travelers United. He has been working in Washington, DC, for the past 14 years with Congress, the Department of Transportation, and industry stakeholders on travel issues. He was the first consumer representative to the Advisory Committee for Aviation Consumer Protections appointed by the Secretary of Transportation from 2012 through 2018.