---
Basic economy rules differ from airline to airline. Make sure you know what you are buying.
---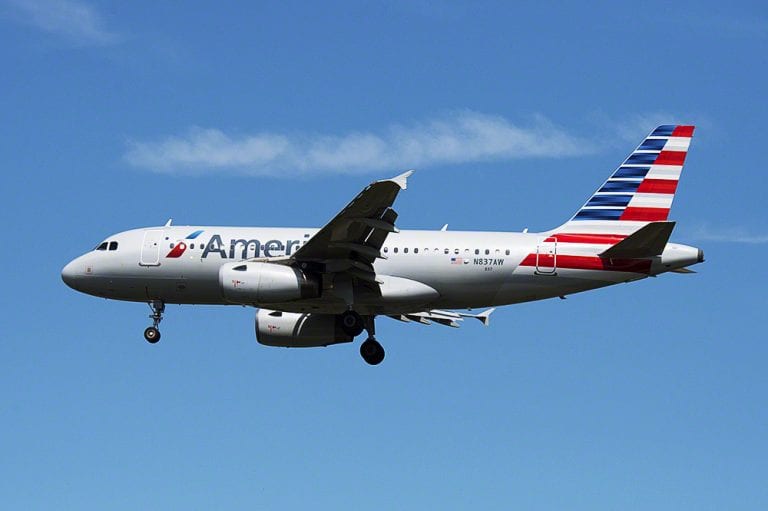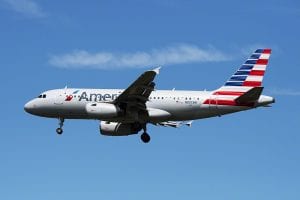 By 2017, three of the four largest U.S. airlines, United Airlines, Delta Air Lines and American Airlines, offered basic economy fares for seating in the economy cabin of their aircraft. While basic economy passengers sit in the same seat type and cabin as other economy passengers, for a reduced fare, basic economy passengers accept a variety of restrictions on seat assignment, boarding, luggage, upgrades, changes, refunds, etc.
While some travelers are willing to pay more to reserve seats on their flight with extra legroom, better location, and earlier boarding, basic economy passengers have decided it makes more sense to save their money to use elsewhere by accepting its restrictions. Readers and friends who've chosen basic economy tell me they're willing to put up with the restrictions so they can splurge for a better stateroom on a cruise, stay at a more expensive hotel with a great location, dine at a special restaurant or help pay for an extra day or two of vacation.
Before getting into specifics, it's important to understand that the rules for basic economy differ from airline to airline. In addition, be aware that if you have elite status with the airline or within the airline's alliance, some basic economy restrictions may be waived. The same is true if you're a cardholder of an airline co-branded credit card.
Before you purchase a basic economy ticket on any airline, check the specific restrictions for the airline you're considering. Here are some of the essential details.
READ ALSO: You have rights when airlines make changes to booked flights
Basic economy luggage rules:
Both American Airlines and Delta Air Lines permit basic economy passengers to bring both a personal item and a full-size carry-on bag into the cabin. Delta warns basic economy passengers that if its limited overhead bin space is full by the time they board, they may have to gate check their carry-on bag (free).
While United allows basic economy passengers to bring a personal item on board all their flights, but they don't permit them to bring a full-size carry-on bag into the cabin, except on transatlantic flights. If United basic economy passengers bring a full-size carry-on bag to the gate, they will be required to gate check it and be charged both a checked bag and handling fee.
Checked luggage for basic economy passengers is permitted by all three U.S. airlines.
United Airlines requires a checked baggage fee for basic economy on transatlantic flights and the same fees as regular economy for other flights. Delta Air Lines charges the same baggage fees for basic economy as regular economy. Like United, American Airlines charges basic economy passengers a checked bag fee on transatlantic flights and the same fees as regular economy on other flights.
All three airlines make exceptions to their basic economy luggage rules for passengers who have frequent flier elite status in their programs and their alliance programs, and for those who have co-branded credit cards with the airline. The exceptions are varied, complicated and may not apply to every status level. Check with your airline prior to purchasing basic economy tickets.
ALSO IN TRAVELERS UNITED: New data show big changes in No. 1 airline by state
Basic economy seating rules:
Typically, basic economy passengers wait to have the airline assign their seats (free). For a fee, United allows advanced seat selection from the time of booking until check-in begins. Delta generally assigns your seat at check-in, though you may not get your assignment until you reach the gate. American allows advanced seat selection for a fee. American's seat selection rules vary according to your destination. None of the airlines guarantee that families traveling together will be assigned seats together in basic economy. Therefore, if you're flying on United or American, consider paying to make an advanced seat selection to sit together.
Basic economy boarding:
Basic economy passengers board last unless they have priority boarding due to elite status or a co-branded credit card. Check with your airline.
Basic economy flight changes and cancellations:
Generally, United, Delta and American don't permit basic economy passengers to make flight changes, including advanced or same day changes. While American permits changes for flights between the U.S. and Europe, it's unlikely that the change fee of up to $750 will be worth it. None of the airlines permit you to cancel your basic economy ticket for a refund unless you're within 24 hours of your purchase. (There may be special circumstances for which you might be able to obtain a refund, but they are rarely permitted.)
Basic economy frequent flier miles:
The rules for miles and credit toward elite status are complicated for basic-economy passengers. Check with your airline directly to determine what you'll earn.
To determine if a basic economy ticket is worthwhile for you, before purchasing one, calculate its full cost compared to a regular economy ticket. For example, many families will likely want to sit together, if possible, so they should add in the cost of seat selection.
Other factors may be important. If flying with a toddler, having a carry-on to bring snacks and games could be important. If you're bringing valuables or breakables, or a substantial amount of medications and other essentials, being able to bring a full-size carry-on into your plane's cabin may be crucial.
Choose your fare type carefully and deliberately. Know what you're buying. Don't be surprised.
(Image: American Airlines A319 landing at Philadelphia International Airport. Copyright © 2018 NSL Photography. All Rights Reserved.)
After many years working in corporate America as a chemical engineer, executive and eventually CFO of a multinational manufacturer, Ned founded a tech consulting company and later restarted NSL Photography, his photography business. Before entering the corporate world, Ned worked as a Public Health Engineer for the Philadelphia Department of Public Health. As a well known corporate, travel and wildlife photographer, Ned travels the world writing about travel and photography, as well as running photography workshops, seminars and photowalks. Visit Ned's Photography Blog and Galleries.