---
Autumn in the mountains? Head to a ski area!
---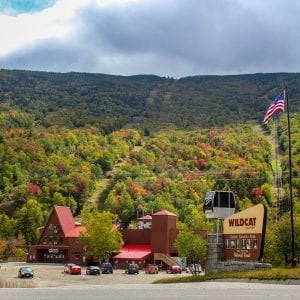 If the ski resorts near me in New Hampshire's Mt. Washington Valley and its surroundings are any indication, they are where to go this fall. No, not to ski (though some may have early snow, not many).
Heading to discover autumn in the mountains allows you to not only take in the best fall foliage in the mountains but also enjoy the wide variety of activities and entertainment they offer.
New England is in its fall foliage glory. Plus, more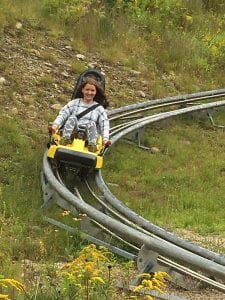 And, let's start with the best way to immerse yourself in the autumn in the mountain colors – to "zip" through the midst of them on a zipline.
Up in Crawford Notch, Bretton Woods offers a three-hour tour (sounds vaguely familiar) that takes riders on "an adventure that includes a network of platforms high up in the ancient hemlock trees connected by nine ziplines, two sky bridges, and three rappels."
Meanwhile, in Pinkham Notch, Wildcat's Ziprider, which "descends 2,100 feet over trails, treetops and the Peabody River," lets riders get up close and personal with the view of Mt. Washington, which is just across the notch from Wildcat.
ALSO ON TRAVELERS UNITED: Great travel memories — pressed between the pages of my mind
Ziplines through the mountains add adventure
Down in Bartlett, N.H., Attitash offers its Ziptour Adventures, which it touts as the "longest single zipline east of the Rockies." The Flying Bear Zip takes its riders "from the summit of Bear Peak over the valley toward Attitash Mountain at a top speed of 65+ mph while reaching heights of 250′ off the ground." Wheeee!
If zipping through the treetops is not your idea of fun, there are also slower and calmer gondola or chairlift rides to the summit of the ski hills to take in the views or enjoy some summit dining such as that at Bretton Woods, where participants can enjoy a Lift & Lunch Special as they look toward Mt. Washington and overlook the classic Mt. Washington Hotel.
READ ALSO: Oregon Vacations — adventures for all without stress
And for those who just don't like heights but still want to enjoy rides or activities, the options range from Cranmore's Mountain Coaster, Attitash's Alpine Slide, to Wildcat's Alpine Disc Golf, plus horseback riding (with pony rides for the youngsters) at Black Mountain at the top of Jackson Village. And all of these things are open weekends through Columbus Day.
Enjoy fall events, too!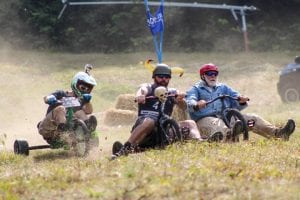 In addition to the rides, my local New Hampshire ski areas – and others across the country – host a wide variety of fall events, many that are completely unique.
Case in point is the Red Parka Pub World Champion Downhill Tricycle Grand Prix at Attitash coming right up on Sunday, September 15. They say it's "the country's most challenging downhill tricycle course" and people can compete solo, race as a team, or watch the action from the deck of the Bear's Den.
Also, save yourself a trip to Germany and mark your calendar for Attitash's 22nd Oktoberfest Biergarten, October 12 and 13, and be ready for two days of traditional Bavarian music, authentic German fare, and, of course, the biergarten, all celebrated right in the heart of the White Mountains' spectacular fall foliage.
And, for Halloween aficionados, right off the main street in North Conway they can take part in the Cranmore Ghoullog, a 50-minute walk-through haunt that takes participants (ages 10 and over) through a series of dark rooms, scary mazes, and unknown places, along with an added jaunt through the unknown outside in the woods. The official kick-off of their haunting season hosted by Cranmore and Adventure Suites is on Friday, September 27. Boooo!
Ski areas across the country
Yes, ski resorts are almost the best places to enjoy the fall foliage, whether it's New England's colorful display, Colorado's golden aspens, or others across the country. They offer a wide variety of lodging and restaurant choices nearby to fit anyone's pocketbook, and even if you're not up for taking a zipline or participating in an event, there's always just hiking the trails to take in the spectacular vistas that all ski areas offer.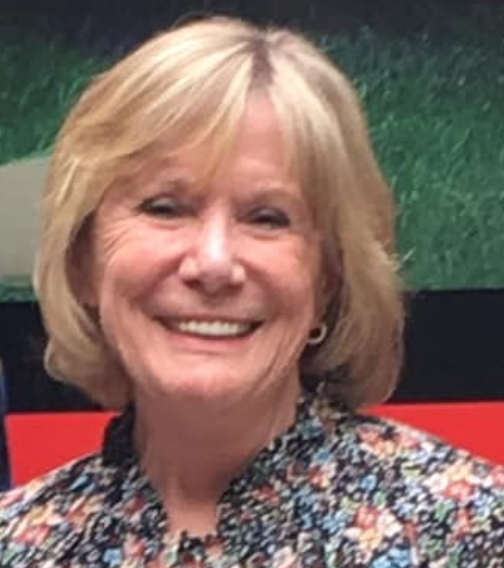 After several decades working in a variety of jobs as a newspaper writer, event publicist, communications specialist, and marketing director, Karen Cummings is now "retired" and working on Travelers United's social media and newsletters in addition to occasionally contributing a travel-related article to TU's blog. She lives close to her family in Fryeburg, Maine, and travels as often as she can.