Today we have a video about how to travel like a Canadian. It is a bit tongue-in-cheek, but still serious about being considerate of others. We present a survey that reveals the most annoying travelers. Finally, Checkbook.org outlines the best ways to get the lowest room rates for hotel rooms — mystery hotel rates.
Travel like a Canadian
Here's how to know if you're an annoying traveler
Every traveler has an irritating habit or two. It might be hovering by the gate before your boarding group is called. Perhaps it is jumping into the aisle to be the first to pull your bags from the overhead bin as soon as that "fasten seatbelts" sign switches off. But how bad are your personal annoying traveler tics, really?
To see what bugs your fellow travelers the most, online travel agent Agoda commissioned a study of nearly 10,400 people. They surveyed passengers from ten different countries, who had been on holiday at least once in the past year. The survey got the lowdown on their annoying traveler pet peeves. Responses varied a bit based on location, but on the whole, people who can't seem to use their indoor voices took the not-so-coveted crown.
Fifty-seven percent of global respondents said that noisy travelers were their #1 annoying traveler, followed by travelers who refuse to put down their devices at 47% and those who don't understand cultural nuances at 46%. Rounding out the top five annoying travelers are huge tour groups at 36% and selfie-takers at 21%.
…
From place to place, though, the data tells a different story. Singaporeans, Filipinos, and Malaysians find insensitivity to local culture nuances more than twice as frustrating as Chinese and Thai travelers do, while just 54% of British and 41% of American travelers have a problem with it. Meanwhile, only 12% of Chinese travelers are bothered by selfie-takers, but nearly a third of Australians can't stand the practice.
READ ALSO: Basic commandments for foreigners visiting the USA
Mystery rates score the best hotel deals
Have you ever wondered how to get the very best hotel room deal? Here is the tested solution: Gamble on booking a room without knowing which hotel you will end up booking, according to Checkbook.org. These "Mystery Rates" more often than not, offer the best room rates. Of course, they do not allow travelers to select specific hotels. This may eliminate some hotel amenities and loyalty points from those who hold those important. However, for the rock-bottom, mystery room rates are the best.
The reason to gamble a bit on Hotwire and Priceline Express offers is that they represent the only way to save significantly on hotel rooms. And according to our research, the discounts are usually large: On average, booking mystery rates saved us about 38 percent off the prevailing rates offered by most other travel websites and the hotels themselves.

Over three months, we shopped for the lowest rates from 16 travel websites for 24 hotel stays in 19 U.S. cities. For each booking, rather than comparing rates for specific hotel properties, we sought the lowest rate among all hotels in our desired neighborhoods listed as four- or five-star properties with overall customer ratings of 80 percent or higher.

For nearly every one of these 24 searches, we found the lowest-cost room was a Hotwire or Priceline Express mystery deal.
READ ALSO: 18 tips to improve your hotel personal security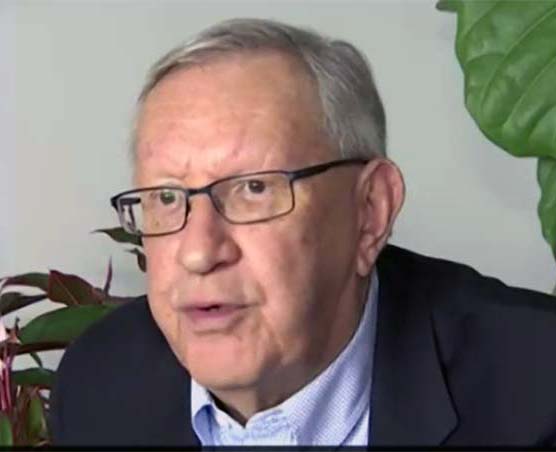 Charlie Leocha is the President of Travelers United. He has been working in Washington, DC, for the past ten years with Congress, the Department of Transportation and industry stakeholders on travel issues. He was the consumer representative to the Advisory Committee for Aviation Consumer Protections appointed by the Secretary of Transportation from 2012 through 2018.