---
Alternative car rentals are growing for both local and city-to-city transportation
---
I recently wrote a review of smartphone apps and technologies that help people get around metropolitan areas easily using public transportation, rental and shared bicycles, and taxi and ridesharing services. The vast majority of the time I'm making my way around a city I'm visiting, I can find my way easily and inexpensively using a combination of these three means of mobility, primarily transit where it's available and convenient. But there are occasions when it's necessary to have your own car. On such occasions, the traditional rental car companies with airport and downtown locations will often fit the need, but not without strict conditions and return times. But these are not your only option for procuring a set of wheels. Take a look at alternative car rentals.
Here's an overview of some of the app-based vehicle sharing and peer-to-peer alternative car rental services available:
Car-share
Note: Car-share services require prospective members to provide their driver's license information and pass a screening of one's driving record. All prices quoted in the apps exclude mandatory state and local taxes and use fees, which apply to car-share vehicles the same as traditional rental cars. Payment is done with the credit or debit card associated with your account.
Zipcar

– With a $35/year membership, you can reserve cars by the hour or by the day in many cities, with designated parking spots either on-street or in publicly accessible lots or garages. All types of vehicles are available, from hybrids & electric cars to cargo vans (Zipvans), pickup trucks and SUVs. Gas and comprehensive auto insurance are included (just use a card located on the driver's side sun visor to pay for gas at a pump), and an optional $79 annual waiver covers all accidental damage to any Zipcar you use over the course of a year.

Enterprise CarShare

– Similar to Zipcar, but an offshoot of a major rental car company and serving fewer cities. Membership is free, and gas and insurance are included like with Zipcar. Has almost as many car types as Zipcar.

Car2go

– Allows you to pick up a car parked on the street (locatable through the Car2go app) and park and leave it in any on-street or designated off-street space anywhere else within the defined "home area" in the given city. You are charged by the minute. If you need to refuel a car during your drive (you are advised not to park and leave a car with less than ¼ of a tank), you can use the gas card located inside the car to pay for gas, and message Car2go within the app and ask to be credited for the extra minutes it took you to get to and stop at the gas station. As Car2go is an offshoot of Mercedes-Benz, the only types of cars available are two-seat Smart cars and Benzes (which, of course, cost more per minute than the Smart cars). In some cities, some Smart cars are plug-in electric cars. Locations of parked and available Car2go cars can also be seen in the

Transit App

I mentioned in my

previous post

.
Peer-to-peer car rental
Two apps, Turo and Getaround, let individual car owners rent out their cars to individual drivers without going through a major rental car company. The app service provides insurance and background/driving record screening of both owners and renters, but the renter is responsible for coordinating pick-up of the car with the owner and returning it with a full tank at the renter's expense. Nearly any type of vehicle is available (some for hourly and some for daily rates), from the most economical to top-of-the-line luxury brands. The renter screening process for both apps is similar to car-share services, requiring you to provide your driver's license information when setting up your account. Payment is done with the credit or debit card associated with your account. Renter feedback allows Turo and Getaround to remove faulty cars and unreliable or unsafe owners from the pool of available cars.
Long-distance carpooling
One other app service worth mentioning, though it's intended for travel between cities rather than within a metro area, is BlaBlaCar. Available in most of Europe as well as in Russia, India, Brazil and Mexico, this service bills itself as "trusted carpooling," a 21st-century version of hitchhiking, but with much less risk. It connects car owners driving a long distance, who are certified as safe and trustworthy, with riders going the same way to enable carpooling. Wikipedia claims that BlaBlaCar, founded in 2006 and headquartered in Paris, is the world's largest long-distance ridesharing community. Each driver has a profile that includes reviews of riders' experiences and a "BlaBla" measurement, indicating the extent to which the driver is willing to chat during the trip. Russia is BlaBlaCar's biggest market by the number of riders per month. The company has resisted serving the U.S. because lower gas prices, larger urban areas and longer distances between cities make the service less practical.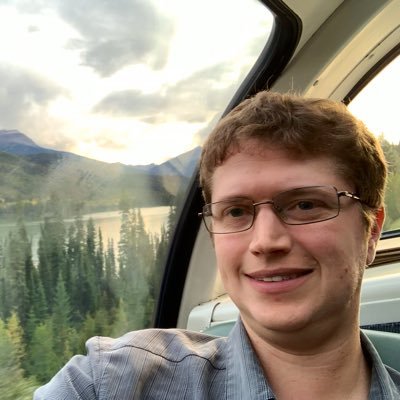 I am a writer, researcher, multimedia communications professional, and photo/videographer.
I am focused on achieving sustainable economic development and human-scaled communities through a robust multi-modal transportation system centered around a network of high-performance local, regional, and inter-regional passenger trains and frequent and reliable rail transit (streetcars, light rail, commuter rail and subways/metros).