---
Airlines oppose a sick passenger rule while they enforce the US protocols against the contagious coronavirus.
---
I often wonder why I am still fighting the good fight to get airlines to create a sick passenger rule. Even after experiencing the worldwide pandemic, we know the foolishness of trying to keep the sick isolated. And, we know the infectious power of one person with Covid. But, the airlines still want profits above sickness protection.
China, which has had problems with Covid isolation, has given up. Those once locked down now have freedom. Of course, now the Chinese and everyone traveling from China is subject to testing.
Travelers from China, including Hong Kong and Macau, must present negative Covid-19 tests before entering the U.S. starting Jan. 5, a move that the Biden administration says is intended to slow the spread of the coronavirus. The requirement comes amid growing concern over a surge of cases in China and the country's lack of transparency about the outbreak there.

Health officials said the requirement for testing will apply to air passengers regardless of their nationality and vaccination status, as well as to those coming from China who enter the U.S. through a third country, and to those who connect through the U.S. to other destinations. Italy and Japan have already imposed similar restrictions.

Background: After three years of a "zero Covid" policy, China made an abrupt turnabout in early December, after mass protests over lockdowns threatened the ruling Communist Party. Since then, there has been an explosion of cases.
Airlines must make sure all passengers have vaccinations.
This is the natural carryover from the Covid policies of the past two years. However, even though airlines are acutely aware of the contagious nature of Covid, they require citizens with basic economy tickets to pay to change flights. This practice is the ultimate money grab against fliers sick with a contagious disease. This practice is worse because airlines know precisely how Covid spreads.
The same can be said of all contagious diseases. These include coronavirus, chickenpox, diphtheria, dengue virus, flu, hepatitis, AIDS, measles, monkeypox, RSV, pneumonia, and whooping cough. Any passenger with any contagious disease should be allowed to postpone travel. If the airline is afraid that it may be scammed by Internet doctors, there are ways that the industry can protect itself. Perhaps, the delayed flight changed ticket must be the same type of ticket to be used within a month by the traveler. It can also be required that the ticket be priced at a similar or greater value than the original airfare.
The industry was reeling during the recent shutdown of the largest domestic carrier. But today, changes to basic economy airfares were upheld. Sick passengers have to pay more. 
Southwest bore the brunt of the shutdown. But all airlines have similar sick passenger rules. Though airlines have eliminated their change fees because of Covid they still enforce the change fee for basic economy tickets and some international tickets. United Airlines' website clearly states: Change fees will apply for other international flights, and Basic Economy tickets can't be changed. That means that a sick passenger with confirmed COVID will be forced to give up their flight and pay for another basic economy ticket to continue on their trip. Next, they have to deal with the additional costs of connecting flights. This can add up to many hundreds of dollars.
I spoke directly with the reservationists when attempting to change a ticket for a friend who tested positive for Covid. I was told that to change the basic economy ticket, the cost would be $140 on top of the $112 airfare already paid earlier. The airline claims it would not force passengers to cancel a flight because they are sick with a contagious disease. The answer was it depends on the airfare. All airlines are being duplicitous when it comes to flying sick contagious passengers. Southwest is the best — airfare is saved, there is no change fee, and the only cost is the prevailing price when you rebook your flight.
Other airlines have no sick passenger rule. 
JetBlue's website states: Blue Basic fares can be changed or canceled for a fee, based on the route.
American Airlines does not allow any ticket changes for sick passengers.
Delta Air Lines: No changes allowed*
Alaska Airlines: Ticket changes and cancellations are not allowed.
Spirit Airlines: If you change to a flight with a higher fare, you'll need to pay the difference. If you cancel or switch to a flight with a lower fee, Spirit will issue any remaining balance as a travel credit after the fee.
Frontier Airlines: Change or Cancel option (will require a fee + fare difference)
I flew while contagious on an international flight. It cost too much to change.
On an international flight several years ago, I decided to fly with pneumonia when Delta Air Lines quoted me an additional cost of almost $2,000 when I tried to delay for a week a flight from Madrid to DC. The original ticket was a frequent flier ticket and no frequent flier seats were available during the following week.

 I have advocated for airlines to develop a sick passenger rule, but it has not happened. A new rulemaking requiring airlines to develop sick passenger rules is actively debated today. Hopefully, the coming rules will not penalize sick passengers and include all passengers.
---
READ ALSO:
How you can easily prevent or relieve airplane ear pain and hearing difficulty
73 percent of sick plane passengers would fly, flight changes too costly
---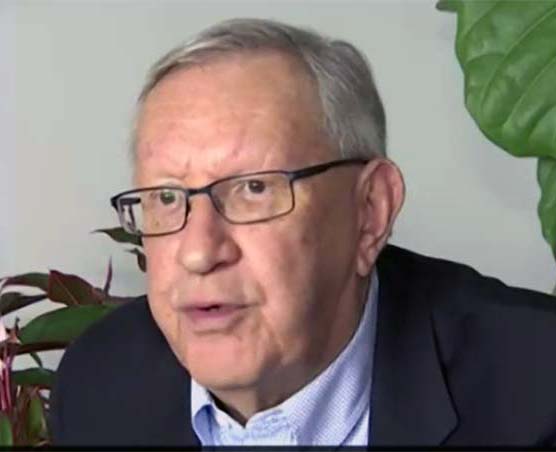 Charlie Leocha is the President of Travelers United. He has been working in Washington, DC, for the past 14 years with Congress, the Department of Transportation, and industry stakeholders on travel issues. He was the first consumer representative to the Advisory Committee for Aviation Consumer Protections appointed by the Secretary of Transportation from 2012 through 2018.