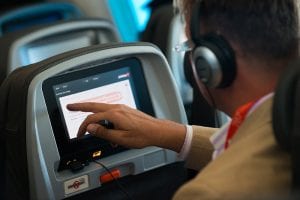 We look at the difference between airline vs sports tickets. Another article uncovers airline spying operations on their own passengers. Of course, it is for their own good. And, we examine the basic, surprising world of city curbs.
If only airline tickets were like sports tickets
Airline executives like to compare airline tickets vs. sports tickets. Their reasoning is that at a sporting event the closer you sit to the action, the more they pay. The analogy is false. Comfort and distance from the cockpit aside, airline tickets are far more restricted than any sports ticket.
There is an active business of reselling sports tickets. Resale of airline tickets is forbidden. Canceling your flight, even when there is no refund due, requires a stiff change fee from most airlines.
Some airlines, like Southwest, do not charge any change fees. And Frontier Airlines does not charge change fees for changes made 90 day before your scheduled flight.
READ ALSO: Don't be one of these inconsiderate air travel violators!
Unlike those events, airline tickets can't be resold or given to someone else if you can't use the ticket. Changes bring a $200 penalty. Event tickets have a price printed on them. The price of an airline seat varies wildly and fluctuates by the minute. And you don't really buy a specific seat with an airline — you can be bumped or moved if the airline wants to….

This faulty comparison that airlines often make raises a fundamental question: What exactly is an airline ticket? You're not buying a seat, you're buying transportation—a contract to get you from one city to another as the airline wants. And the "ticket" comes with pages and pages of rules that work in the airline's favor.

The most pernicious of those rules is the change fee, which airline executives admit isn't to cover the minimal cost of altering a reservation but to discourage business travelers from buying cheap tickets and switching flights to fit their changing schedules. Same with restrictions on reselling tickets and changing names. They're all to force corporate customers into higher fares.
Cathay Pacific: Our seatback screens are definitely recording you
As privacy continues to become more important to some and less so to others, airlines are facing the same questions. The passenger cabin in the sky is virtually lawless when it comes to privacy. It is even more so when airlines discuss international flights. Basic legal questions like whose laws apply when in the air apply.
ALSO ON TRAVELERS UNITED: Tell Ticketmaster to stop their extra fees
So, many airlines operate as though they are the law. They can then take the maximum advantage of legal loopholes and questions about jurisdiction.
Cathay Pacific made headlines this spring when the airline admitted it was keeping an uncomfortably close watch on some elite customers in an effort to more efficiently anticipate its most valuable customers' needs. The creepy policy has been in effect for months now, but a recent change to the carrier's privacy policy is making clear exactly how potentially intrusive the new program could actually be in practice.

In March, Cathay Pacific CEO Rupert Hogg admitted that the airline was tracking 23 categories of elite passenger behavior to help the airline to better "understand what people like and what they don't like." Cathay crew members were told to begin tracking high-value flyers in the separate behavior categories earlier this year. The resulting database now includes individual passengers' preferred seat settings, likely dining selections and favorite travel destinations, among other highly personal habits.

…Cathay Pacific appears to have specifically claimed the rights to any images recorded by the devices. The airline also used fine print and legalese to alert passengers that their activities after disembarking or prior to boarding may very well also be recorded, collected and archived.
Controlling city curbs — Sure sounds boring, but it may be the future
Can a start-up in DC with some funding find a way to fundamentally change parking, drop-off, deliveries, and more? If it works here, it can work in other cities, maybe. This group will act as a city parking controller that sets up flow for deliveries and other curb access operations. Think Fedex, UPS, Lyft, and Uber working together rather than scrambling for the same spaces. An article about the future of curbs has also been discussed. This subject may seem boring until one delves into the subject. What do you think?
Think of everything vying for the curb these days: taxis and ride-hail companies; picking up and dropping off passen­gers; delivery trucks hauling raw materials to restaurants; and the delivery drivers from services like Uber Eats and DoorDash picking up the cooked food for customers; public transit agencies and work crews; bike- and scooter-share riders, and the people who charge and repair them; and regular folks, just hoping to park their cars.
…
At least some companies seem ready to pay a bit of money to do what is, today, mostly free. "We feel like curb management, and looking at the curb as dynamic, rather than static, is the way forward," says Mariah Ray, who leads public policy and partnerships at DoorDash.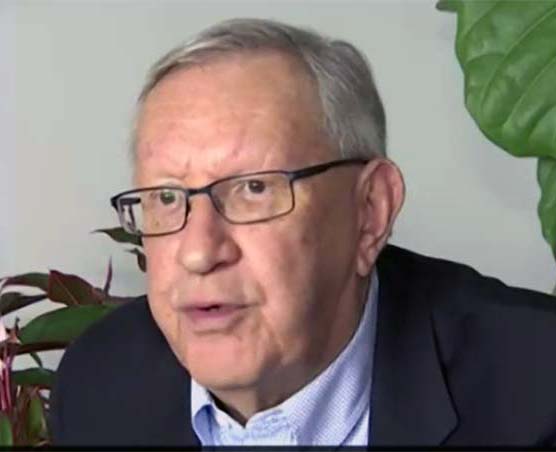 Charlie Leocha is the President of Travelers United. He has been working in Washington, DC, for the past ten years with Congress, the Department of Transportation and industry stakeholders on travel issues. He was the consumer representative to the Advisory Committee for Aviation Consumer Protections appointed by the Secretary of Transportation from 2012 through 2018.