---
Service frequency trumps bells and whistles with airline loyalty programs
---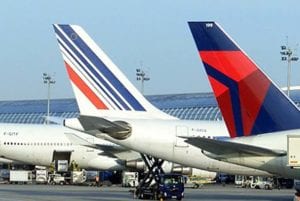 What creates airline loyalty? This question is asked every day by airlines. The airlines have created a giant frequent flier system to generate passenger loyalty, but does the system with its bells and whistles really make a difference? Or, do passengers exhibit loyalty to more frequent service?
After decades in the travel business as a traveler, journalist, travel expert, and travel advocacy chief cook and bottle washer, I believe that loyalty is not generated by frequent flier programs, but by convenience and schedules.
A friend of mine was a 100,000 miler with United for years. He was an elite traveler with a sweet package of benefits. Every trip was a scramble to get the most miles possible and the best airline seat possible at the lowest cost. And all of his travel was on United, not because he thought United was wonderful but because he lived in LA, only a 20-minute drive to LAX.
When his company moved to Dallas last year, guess what? He became a frequent flier with American Airlines and Southwest Airlines. Why? You guessed it — because of the frequent flights in and out of Dallas Ft. Worth Airport with AA and LUV Field with Southwest.
Again, on AA he flies enough to get to be considered an elite flier. In fact, he was awarded an elite level just because he told AA that he would be bringing his business to them from United.
He hates AA's frequent flier program and has nothing but complaints; however, he gets the possibility of upgrades, free seat reservations, and free checked luggage. Southwest he loves because of the pricing and when he is paying for flights himself, he goes on the least expensive flight. When the company is paying it is another story.
If his company had moved to Salt Lake City or Atlanta, I am certain that he would become an elite member of Delta Air Lines. United Airlines controls San Francisco for most flights. Chicago has both United and American. Denver is dominated for international flights by United. And, LA has good competition from all of the network airlines. Some not too big cities are one-airline towns — Charlotte, NC, is an AA island in the south, Atlanta is controlled by Delta, as are Detroit and Minneapolis. Dulles, outside of Washington DC (for most transatlantic flights), is wrapped up by United Airlines. Miami is an AA hub with good competition from Ft. Lauderdale about an hour north.
Basically, the dominant airline has the biggest frequent flier programs and the biggest loyalty. They are the only game in town. Otherwise, it can be a dogfight.
At some airports with good competition, frequent flier programs are important for maintaining passenger loyalty.
For passengers at airports where there are several major airlines, the frequent flier game is more competitive. Passengers living in New York have the choice of flying with AA, Delta Air Lines, or UA whenever they want, internationally. There are other options as well when it comes to domestic flights. The biggest competition in the NYC area is from Jet Blue with their excellent frequent flier program and their new transcontinental service.
However, even in New York City, when a passenger has a favorite airport, flight schedules come into play more than any other factor when it comes to frequent membership. Fliers from La Guardia Airport will join either AA or DL. At JFK they will fly with AA, DL, or JetBlue. And, at Newark, they will be elite with UA.
At other airports, the best competition for international and domestic flights can be found in Chicago and Boston, with all airlines playing actively for domestic travel and the three majors and their alliances competing on international routes. Seattle has good competition domestically between Delta and Alaska and Delta gets good competition in Denver from Southwest and Frontier.
Domestically, loyalty goes to the dominant airline in each town and when there is significant local service from Southwest, JetBlue, and Alaska, they will share in the loyalty. Southwest Airlines' customers are considered to be some of the most loyal anywhere.
The most important factor in which FF program to join is based on your hometown airport. That will determine which airline will be your primary carrier for international flights. Then, most frequent fliers I know will split their business with one of the network carriers and with another local airline such as Southwest, JetBlue, and Alaska.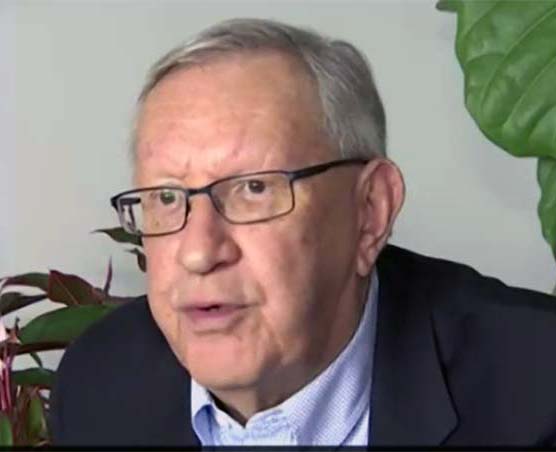 Charlie Leocha is the President of Travelers United. He has been working in Washington, DC, for the past 11 years with Congress, the Department of Transportation and industry stakeholders on travel issues. He was the first consumer representative to the Advisory Committee for Aviation Consumer Protections appointed by the Secretary of Transportation from 2012 through 2018.