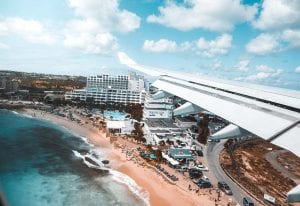 The American Customer Satisfaction Index is out with its annual report. It rates the best and worst of airlines, hotels, online travel agencies, and more. Customs and Border Protection are reporting longer wait times at airline gateways to America. Many agents are being transfered to the Mexican border to deal with the current problems being experienced as Congress fails to fund additional assets to deal with the problem.
America's favorite (and least favorite) airline and hotel ratings
The American Customer Satisfaction Index (ACSI) is out with its annual travel report of airline and hotel ratings. While satisfaction with U.S. airlines was up, hotels took a dip. Though Travelers United doesn't put much stake in this annual rating, it is one of the major reports on the overall industry available. Both airline travel and hotels get about the 75 score out of 100. If we recall our high school days, we can easily remember that is barely a passing grade or a D+. That is lower than most of the online travel agencies like Expedia and Priceline.
Airline passenger satisfaction rose 1.4 percent for a score of 74 out of 100. Alaska, Delta, United, Frontier and Spirit saw considerable improvement.

While many passengers complain about seat comfort, overhead storage space, luggage fees and food quality, most travelers are satisfied with their overall experience, according to the report.

"Airlines are meeting demands of passengers who require more mobile-friendly options, easy reservation and check-in processes, and courteous staff," said David VanAmburg, ACSI's managing director.

Hotels, both large and small, are losing ground with their guests. Satisfaction dropped 1.3 percent from last year to a score of 75.

Traditional hotels are facing some stiff competition from online brokers, such as Airbnb, and as the ACSI survey shows, they're "struggling to keep up."
Long Customs waits at Hartsfield-Jackson (and other airports) vex international travelers 
Customs and Immigration lines are getting longer at some of the major gateways to America. The delays are blamed on Customs and Border Protection's (CBP) shifting personnel to the Mexican border to deal with issues there. In turn, other gateways suffer. With the funding gridlock in Washington, DC, all travelers can expect to find longer lines whenever they are returning to the US. It is a good reason to use Global Entry or the mobile passport systems.
This article focuses on Atlanta, however Miami, New York, Chicago, and other gateways are facing similar problems. Let your Congressman or Senator know that this is irritating and let's get funding to the right place to keep long lines from growing longer.
Some travelers arriving at Atlanta's Hartsfield-Jackson International Airport are facing long lines and hours-long waits to pass through Customs. One reason: Atlanta agents are being sent to the southern border to help with the surge of migrants there.
Hartsfield-Jackson's general manager is so concerned that he's reached out to members of Congress to help.

"There's a deployment to the southern border and that has reduced our staffing levels here at Hartsfield-Jackson," John Selden told The Atlanta Journal-Constitution. "And we are advocating through our Congressional delegation to hopefully get more staff here to balance it out throughout the country."

Customs and Border Protection has been scrambling to handle record-high numbers of migrants showing up at the Southwest border even as it wrestles with its own staffing shortfall. At the beginning of this month, then-Secretary of Homeland Security Kirstjen Nielsen ordered a redeployment of "hundreds of CBP personnel to the border to respond to this emergency," redirecting 750 officers from ports of entry. She told CBP to increase the "temporary reassignment of personnel and resources from across the agency to address the influx of migrants."
More benches, special goggles: Taking steps to provide older-traveler amenities
The number of people age 60 and over is growing, so airports and hotels are beginning to look at design changes to help older members of the public. These changes are coming to public spaces like train stations and airports as well as to hotels of all sizes. Grab bars, shorter walking distances, showers instead of tubs, brighter lights, and, when possible, a human touch.
READ ALSO: Great customer service works. Southwest — 44 years of profits
Donald P. Hoover, associate director of Fairleigh Dickinson University's International School of Hospitality and Tourism Management, said the leisure and tourism industries would do well to focus on this group. They "must consider the disabilities related to aging and keep them in mind when designing and creating anything associated with the guest experience," he said.

Professor Hoover said many of the changes could benefit travelers of all ages. At hotels or airports, for instance, shortening the time spent waiting in line to check in, training staff to recognize and act on guests' special needs, or designing simpler websites and more ergonomic bathrooms could improve everyone's experience.

…

At Tampa International Airport, the proportion of older travelers is higher than national levels — 40 percent of adult travelers are 55 or older, said Danny Valentine, an airport spokesman.

During a large renovation and expansion project that was completed last year, the Tampa airport worked with the design firm HOK and Skanska, a construction company, to minimize walking distances and create an open layout so passengers could easily find their way to gates, restrooms and restaurants.
Photo by redcharlie on Unsplash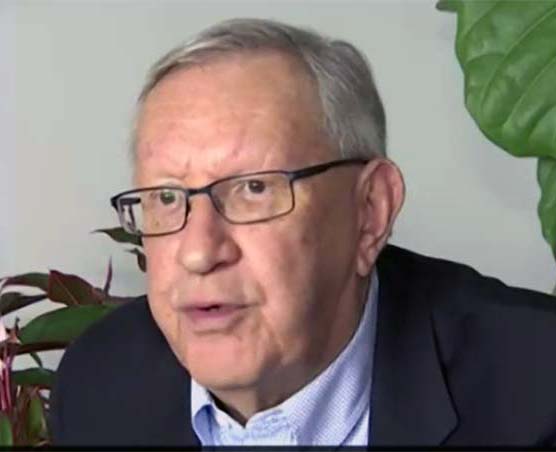 Charlie Leocha is the President of Travelers United. He has been working in Washington, DC, for the past ten years with Congress, the Department of Transportation and industry stakeholders on travel issues. He was the consumer representative to the Advisory Committee for Aviation Consumer Protections appointed by the Secretary of Transportation from 2012 through 2018.