Travel agents hold airlines in check through airfare comparison shopping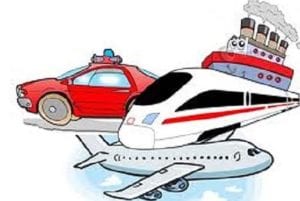 Competition nourished by travel agencies — online travel agents (OTAs), brick-and-mortar neighborhood agencies, and corporate travel agencies — keep the free market functioning. Travel agency airfare comparison shopping is the only way that consumers have to attempt to get the best deal. And, it is the only market force system that makes airlines moderate their corporate greed.
Why are airlines trying to get consumers to buy direct? It saves them money.
Whenever Travelers United has conversations with airlines the conversation eventually comes around to how much the current airfare sales systems cost airlines whenever they must sell through the global distribution systems (GDS) that travel agencies use to allow comparison shopping. A better and more descriptive name for GDSs would be worldwide airfare competitive shopping systems.
These GDSs are not cheap for the seller, however, they are a lifesaver for airline consumers. The GDSs are the main means that travel agents of all kinds — online, brick-and-mortar, and corporate — can compare on one screen airfares in a single currency for airline service across the planet. All of the major airline's airfares and the airfare rules are presented on one screen.
This instantaneous comparison shopping capability costs a lot of money. So, airlines constantly look for ways to cut their costs so that they can increase their profits. Of course, no airline would put it that way. Airline executives explain that if there were no (or reduced) distribution costs, the airlines could offer consumers a better product for less money. It is a seductive story for airlines, regulators, and for consumers.
Why buying direct costs the consumer more. Competition drives down prices.
When consumers go to individual airline websites to check prices, there is no comparison shopping possible. Delta Air Lines presents its airfares (and their Skyteam codeshare partners airfares) for consumer shopping. However, nowhere can a consumer comparison shop on the Delta Air Lines site. Prospective passengers can choose from various airfares presented by Delta and that is all. The same experience can be found on the American Airlines and United Airlines websites. There are lots of airfares, but no competitive prices available.
The only place for consumers to go for competition in the airline world when shopping via their computer is to travel agents like Expedia and Booking, and to metasearch engines like Kayak, Skyscanner, Hipmunk, and so on. These websites provide the elixir that makes the magic of capitalism work for the betterment of the public — airfare comparison shopping.
Many passengers go first to a metasearch engine or to an OTA to comparison shop and then later purchase directly from the airline. This practice, in the long run, will only serve to put travel agents out of business and will drive the costs of airline travel into the stratosphere.
Airlines hate airfare competition.
Airlines seduce passengers regularly to get them to spurn comparison shopping.
Most airlines place barriers up for seamless customer service when passengers purchase airfares through travel agents.
Airlines provide extra frequent flier rewards for fliers who decide to purchase direct.
Airlines withhold disclosure and the ability to purchase ancillary fees like seat reservations and checked-baggage fees from travel agents. This requires passengers to go to airline websites for ancillary purchases.
Many airlines require changes to airline tickets purchased through travel agents to be completed through the travel agents rather than by airline agents — this makes customer service more cumbersome.
Some frequent flier mile upgrades may be affected based on whether or not the airline tickets were purchased directly from airlines or through a travel agent.
The list goes on.
Online travel agents, corporate agents, and local travel agents save passengers money overall.
Besides the ability for comparison shopping, travel agencies allow consumers to create and blend various travel services. The job of a travel agent is to sell a complete vacation to shoppers. They are interested in the total vacation rather than only in maximizing their airfare income. (Perhaps the loss of significant airfare commissions for travel agents has forced travel agents to provide excellent additional services to their customers.)
Plus, giant corporations like Arthur Anderson, John Deere, IBM, Intel, Microsoft, and others all operate with the same capitalistic profit motive. They realize that the ability to comparison shop is a giant money saver for them. Hence, these corporations aggregate their travel purchases through travel agencies.
Travel agents can link an airfare purchase with hotel reservations, cruises, rental car reservations, and package tours.
Travel agents can often  offer significant discounts for accommodations purchased together with airfares.
A travel agent can offer personalized service in times of trouble when traveling.
Travel agents often offer extras for other travel portions of an itinerary like early hotel check-in, room upgrades, free breakfast, car upgrades, etc.
Travel agencies can provide corporations a way to ensure travel policies are enforced uniformly and that negotiated corporate discounts are applied for their employees.
Airfare comparison shopping keeps the free market working.
The bottom line: Airfare comparison shopping is key to a traveler's savings. Whether saving on flights, accommodation, rental cars, or other travel necessities, travel agents provide a way to comparison shop.
Yes, the airline pays more, but consumers benefit enormously. It is only when the airfare comparison shopping system goes out of whack that consumers suffer. Today, more than ever, travel consumers need the airfare comparison shopping benefits offered through travel agents.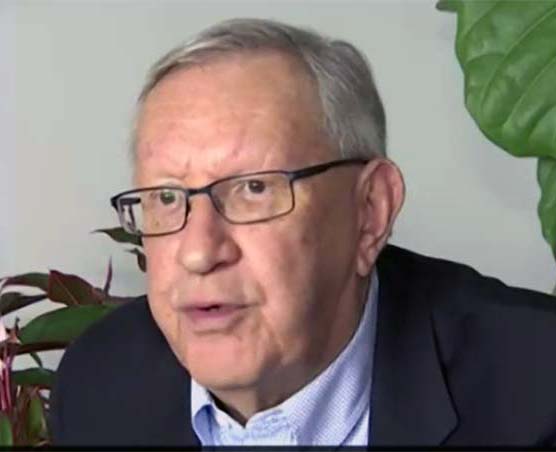 Charlie Leocha is the President of Travelers United. He has been working in Washington, DC, for the past 11 years with Congress, the Department of Transportation and industry stakeholders on travel issues. He was the first consumer representative to the Advisory Committee for Aviation Consumer Protections appointed by the Secretary of Transportation from 2012 through 2018.