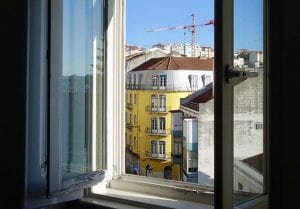 Over the last month, Airbnb privacy came under review. While some are concerned with privacy, others are busy taking photos of themselves. So engrossed in their self-directed actions that amost 300 have died in the process. And, finally, a basic how-to-save-money-when-renting-a-car story for the more practical rather than those concerned about privacy and those flaunting it.
Check Airbnb privacy. How to scan your Airbnb for hidden cameras
It has been reported that Airbnb units have been discovered with cameras installed. I guess this was to provide absent owners the ability to assess who may have damaged property. However, it violates the normal American standards of privacy. The following clip shows that while some desire privacy, other are attempting to move in the opposite direction. In any case, it is time for travelers to take care of themselves even as they take photos that are recording their experiences.
This isn't the first time that an Airbnb guest has discovered hidden recording devices in a rental unit. As Ars Technica reported, a woman found a remote-controlled camera in the living room of an apartment she had been planning to stay in for a month in 2013. She sued both Airbnb and the apartment's residents, alleging that the camera had filmed her without clothing and recorded intimate conversations she had with her partner. In 2017, Florida police arrested a man for video voyeurism after his Airbnb guests reported finding a camera in the bedroom's smoke detector.

Airbnb's terms of service dictate that hosts must disclose the presence of cameras to their guests. It's unclear how common a practice it is for Airbnb hosts to hide cameras in their units, but if you're particularly worried about prying eyes, there are imperfect ways to search for invasive devices. "Hidden cameras are probably rare, but there are steps that an average user can take to increase their chances of finding one if one exists," Barker [a IT security specialists that found a camera in his Airbnb room] wrote in an email to Slate. "Since our incident I will be performing network and ports scans at every accommodation we stay at."
READ ALSO: Beware, selfies can be hazardous to your health
Selfie deaths are an epidemic
"A recent report found that 259 people died between 2011 and 2017 while stepping in front of the camera in often dangerous destinations." And the practice is growing as spectators all try to get the perfect selfie. They are striving to go viral and abolish any privacy they may think that they have.
…there are the hundreds of other people you've probably never heard about who died trying to get the perfect cliffhanger photo. The student who fell 700 feet at Ireland's iconic Cliffs of Moher in January. The 68-year-old woman who was fatally scalded in a Chilean geyser. The man in his 50s who was struck by lightning while hiking with a selfie pole in the Welsh mountains. The teenage girl swept away by an unexpected wave on a beach in the Philippines.

For each of these recorded deaths, there are also thousands of near misses (misfies?). These include such high-profile incidents as the woman who, in March of this year, allegedly climbed over the barrier at an Arizona zoo to take a selfie with a jaguar and was mauled by the animal; the infamous 2014 bear selfies taken by visitors at Lake Tahoe's Taylor Creek Visitor Center during the creek's annual salmon run; and several reports in recent years of individuals who have been gored by bison at Yellowstone. No one died in those incidents, but authorities say they could have. Selfies have resulted in peloton crashes at the Tour de France and may have contributed to a helicopter crash over New York City in March 2018.

According to a report in the New York Times, the pilot, who was the only survivor, told the National Transportation Safety Board that the crash may have occurred because a passenger was trying to take a photo of his feet dangling out the helicopter door—a so-called "shoe selfie"—and might have accidentally hit the emergency fuel shut-off. All five passengers died.
10 ways to save money on your next rental car
Here's how to go about renting a car so you can drive off the lot without totaling your bank account.
NBC News answered this question: Are there money and time saving hacks — besides watching the mileage and gassing up before returning — I could be implementing here? The answer, according to experts, is a resounding "yes."
The 10 important things to do — click here for details
Book early
Avoid booking at airports
Use a credit card that provides primary insurance
Use COSTCO, AAA, and other membership discounts
Book through discount sites like Autoslash
Check out bundle deals that come with "free" cars
Beware cancellation fees
Take photos of damage and tell the company before leaving lot
Bring your own child safety seat
Pay tolls in cash if you can
ALSO FOUND IN TRAVELERS UNITED: These extra vacation rental charges are ridiculous!
Photo of window by Kelcie Gene Papp on Unsplash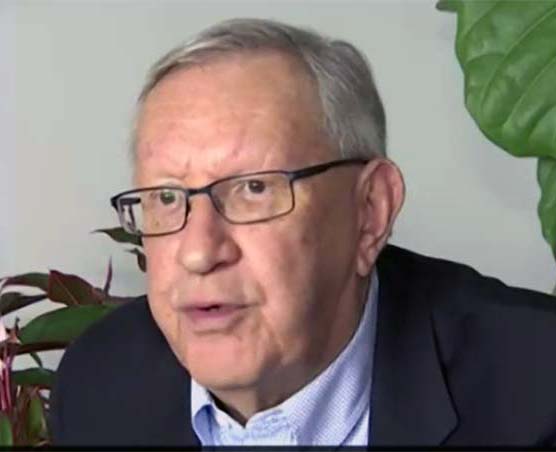 Charlie Leocha is the President of Travelers United. He has been working in Washington, DC, for the past ten years with Congress, the Department of Transportation and industry stakeholders on travel issues. He was the consumer representative to the Advisory Committee for Aviation Consumer Protections appointed by the Secretary of Transportation from 2012 through 2018.