---
Air traffic control reform fails in Congress
---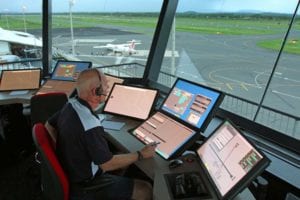 This week the main booster of air traffic control reform, Rep. Bill Schuster (R-PA), Chairman of the House Transportation and Infrastructure Committee, threw in the towel. After nearly two years of effort to change the air traffic control organization in Washington, the effort has failed to gather enough votes to be voted out of the House of Representatives and to be considered by the Senate.
Rep. Shuster released the following statement regarding H.R. 2997, the 21st Century AIRR Act:
"Many, including myself, continue to believe that the air traffic control provisions of the 21st Century AIRR Act are good government reforms, and necessary for the future efficiency, effectiveness, and safety of our entire nation's aviation system and its users.

"We built strong support for this critical reform over the last two congresses, and we had a golden opportunity to move beyond the status quo and accomplish positive, transformational change with this bill.

"Despite an unprecedented level of support for this legislation – from bipartisan lawmakers, industry, and conservative groups and labor groups alike – some of my own colleagues refused to support shrinking the federal government by 35,000 employees, cutting taxes, and stopping wasteful spending.
This death knell for reforming the air traffic control organization will have long-term consequences for airlines and airline passengers. Plus, the inefficiencies in the federal procurement process will saddle any modernization efforts with technological limitations, stop-and-go funding, limited long-range planning, and, ultimately, a less efficient air traffic control infrastructure.
This reorganization plan has been supported over the past decades by bipartisan administrations from Clinton to Trump. Once again, the right idea has reached a political reality that stopped it before take-off.
Airlines, Travelers United, former Secretaries of Transportation, the air traffic controllers union, airports, commercial pilots, and other stakeholders all supported the change from having the air traffic control system functioning as a part of the government to being able to operate as a non-profit corporation free from the federal bureaucracy.
On the other side were private jet owners, private pilots, and government unions who saw any changes in the bureaucracy and funding rules as a threat. And, with the partisan situation in Washington, DC, Democrats would not agree to work together with Republicans to get this new organization created that would allow for the air traffic control organization to be modernized.
Travelers United noted that repeating the same mistakes over and over again, and expecting a different solution, is the sign of madness. Now, the madness will continue for at least another decade before our aviation industry gets a modern air traffic control (ATC) system in place.
Our current ATC technology harks back to the days of yore. Planes fly across the country following VORs that are in the place where giant bonfires were placed to guide planes in the days of Charles Lindbergh. Radars from WWII are still in use to locate aircraft. Small, inches-long slips of paper are passed from air traffic controller to air traffic controller when control of aircraft shifts. Pilots are looking out their windshields to locate nearby air traffic. Radios still have dials, not digital readouts.
The short-sighted partisan bickering means that flight times will not be shortened, airports that could provide simultaneous take-offs and landings on side-by-side runways cannot function to their full ability, fuel use will remain higher than it needs to be, the environment will suffer, and lack of optimal pilot awareness will mean that safety will be shortchanged.
Travelers United believes that modernizing the ATC is the most important project for aviation consumer benefits in Washington. Flight times will be shortened, safety will be enhanced, fuel will be saved, the environmental impact of travel will be reduced, technology will be deployed more quickly, the federal workforce will be reduced, money will be saved, and long-term planning and funding of ATC improvements will be possible.
We commend Chairman Schuster for his gallant efforts and are disappointed that his and the work of the coalition of aviation stakeholders interested in a more efficient ATC organization did not bear fruit that would have improved the aviation system for millions of users.
Travelers United will continue to work with the FAA and DOT to move the modernization projects forward as quickly as possible. We worked hard to gain and maintain a consumer seat at the project table and will continue to fight for what we believe are the best interests of America's flying public.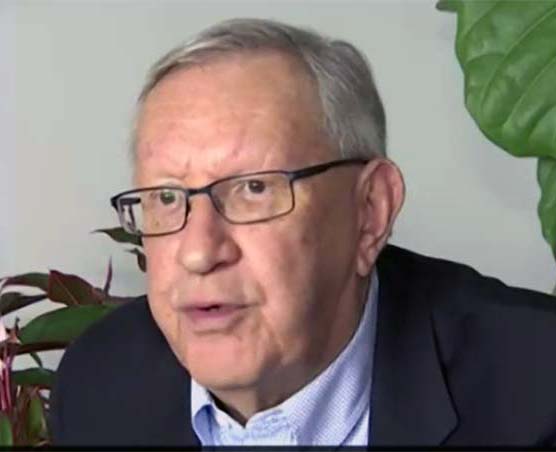 Charlie Leocha is the President of Travelers United. He has been working in Washington, DC, for the past 11 years with Congress, the Department of Transportation and industry stakeholders on travel issues. He was the first consumer representative to the Advisory Committee for Aviation Consumer Protections appointed by the Secretary of Transportation from 2012 through 2018.